THE TACTICAL TROUTER
To commemorate Outdoor Canada's 50th anniversary, our seasoned fishing editor shares his 50 hottest techniques for tackling trout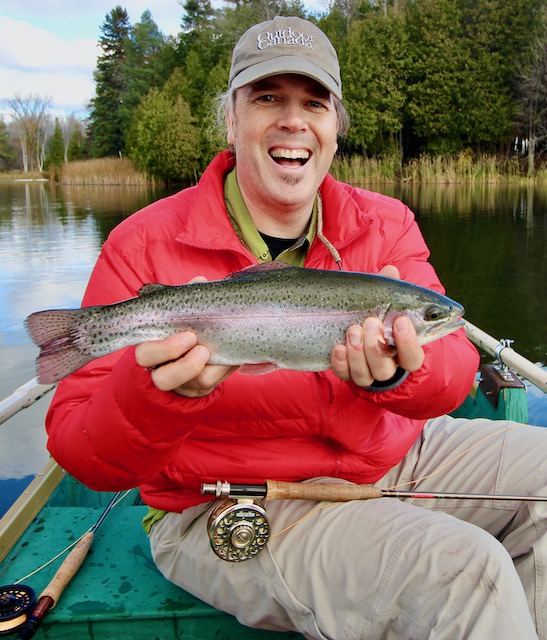 #1 When you're tying on a lure or trout fly that's meant to move, for maximum action use a Lefty Kreh knot (also known as a Rapala knot or non-slip mono loop). That applies even if your offering is only supposed to move subtly, such as a midge larvae imitation beneath an indicator. Learn how to tie this knot at www.outdoorcanada.ca/krehknot.
#2 Be versatile. If you're a spin angler, learn how to cast with a fly rod; if you're a fly caster, learn how to handle a spinning rod. On a day-to-day basis, one or the other technique will excel.
#3 Trout are extremely sensitive to water temperatures—especially in the summer—so I rely on a water thermometer to tell me what depth has their preferred temperature. A good thermometer is worth its weight in gold, so get one.
#4 Lake trout like the coldest water (10°C), while browns enjoy the warmest (15°C). Rainbows and cutthroats, meanwhile, prefer temperatures around 12°C, with brook trout never far from 14°C.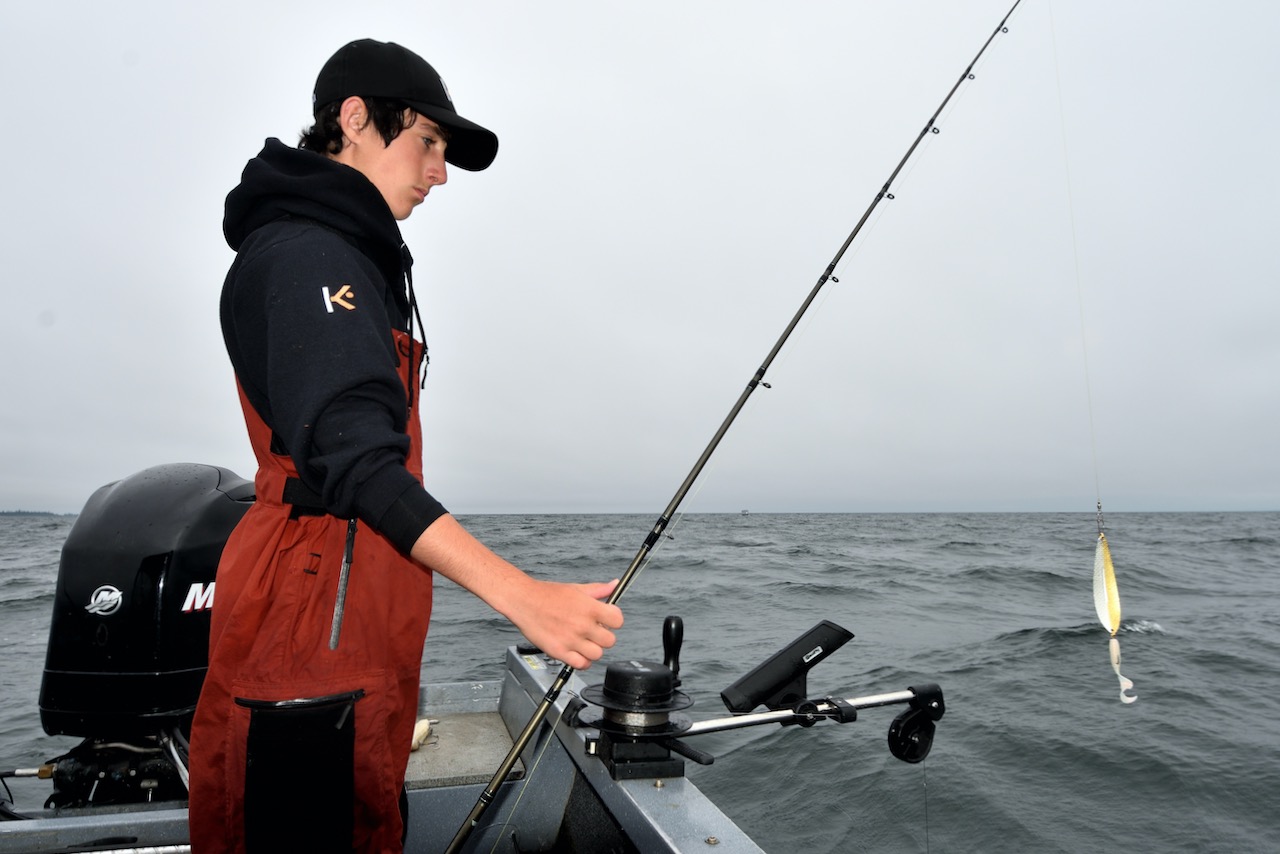 #5 Find the depth in the lake where your target trout's preferred water temperature intersects with bottom structure and cover. Then, fish around the features that are adjacent to the biggest balls of bait and insect hatches.
#6 Use a trolling aid to catch more lake trout when they move into deep water. Downriggers will keep your lures at the most precise depths, but snap weights, Dipsy Divers and Jet Divers, as well as leadcore line, also work well.
#7 When I'm trolling with Dipsy and Jet Divers, I keep my leader the same length as my rod. That way, when I hook a trout and reel it in, the diver will stop at the rod tip. If it's any longer than that, you'll have trouble netting the fish.
#8 Planer boards will double your catch by spreading out your lures to cover more water. They'll also put your bait in front of any trout that are spooked off to the sides when the boat passes over them.
#9 Planer boards are designed for use on the left and right sides of a boat, so early in the season when trout are up shallow, I keep my boat in deep water and only use boards on the shoreline side.
#10 I experiment constantly when trolling with flashers and dodgers to see which attractor the trout prefer (flashers rotate 360 degrees, while dodgers rock from side to side). I find that dodgers are generally more productive for neutral and negative fish.