Looking back
AFGA executive vice-president Martin Sharren to retire in February
As the Alberta Fish and Game Association welcomes new executive director Delinda Ryerson, outgoing executive vice-president Martin Sharren is looking back on his 18-plus years with the organization. He's also working with Ryerson to effect a smooth transition before officially retiring in February when he turns 65.
While he says he's most proud of the advancements the AFGA has made during his tenure, Sharren is quick to share the accolades with his team. "It takes more than one person to make changes to grow an organization," he says. "In addition to excellent volunteers, one of the things I'm proud of is that we've had a tremendous staff contingent with very minimal turnover."
During Sharren's watch, the association has grown from roughly 13,000 members to approximately 25,000 today. Along with that growth, Sharren says he's also pleased the AFGA is becoming more inclusive for women. As well, the Wildlife Trust Fund has grown considerably, helping the association save and conserve vital habitat in the province. "Land is under attack, not just by industry and agriculture, but also by some forms of recreational use," he says.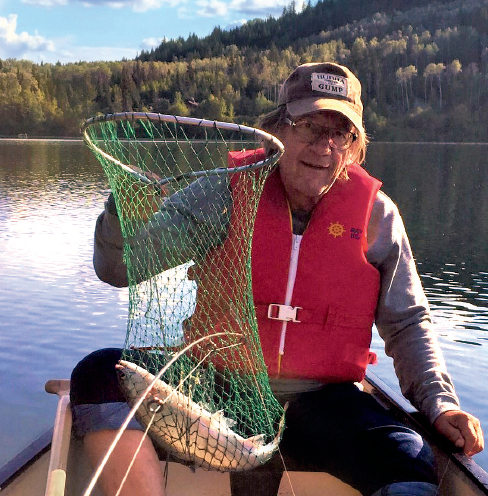 The number of properties the AFGA maintains has grown each year in part because the AFGA has reached out and partnered with organizations that may not have been obvious allies before. That willingness to open channels of communication is crucial for an organization to succeed, he says, and that includes the need for better communication between hunters and non-hunters.
According to Sharren, anti-fishing and hunting sentiments are among the greatest threats facing anglers and hunters today. He says that means the AFGA needs to work on engaging and educating people who don't understand the role that fishing and hunting play in conservation. "We've got to reach out non-confrontationally and do the education. It's not a one-time deal, it's an ongoing thing," Sharren says. "The more antagonistic you get, the more resistance you're going to receive."
Learn more about the AFGA's programs and positions at www.afga.org.