CITIZEN SCIENCE
Alberta Fish and Game Association asks member anglers to be citizen scientists
To help fisheries managers get a better picture of what the walleye populations look like on four central-Alberta lakes, the Alberta Fish and Game Association is calling on its members to be citizen scientists this summer and measure the length of all of walleye they catch on Lac Ste. Anne and Pigeon, Buck and Gull Lakes.
According to AFGA's executive director, Delinda Ryerson, this data will complement the detailed fisheries monitoring that has already been conducted by provincial government fisheries staff and the Alberta Conservation Association through angler surveys and index netting. It will also show the number of walleye outside of the slot limit that can be caught by angling, Ryerson says. "The more data, the better."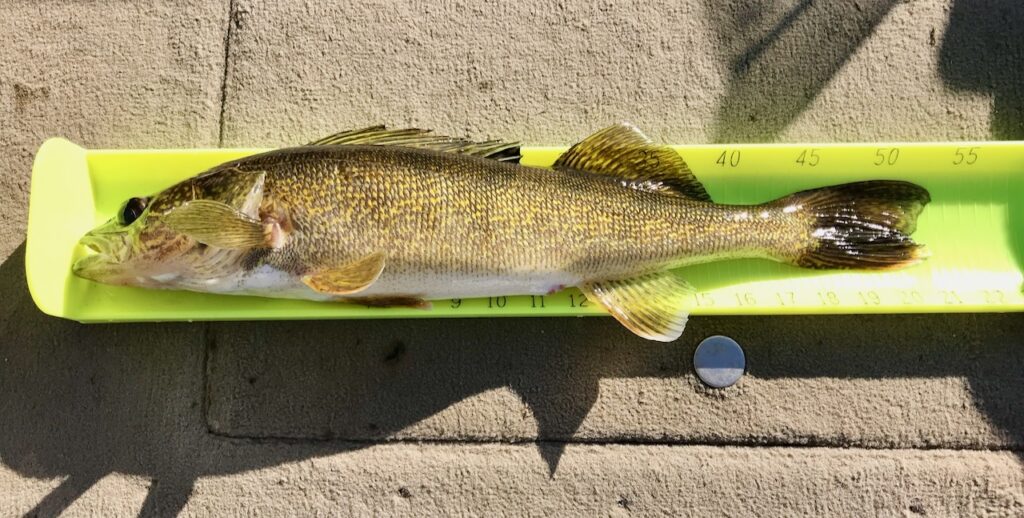 This citizen science project was supposed to have started last summer, with a select number of volunteers asked to collect biological data on their walleye, but it was postponed due to pandemic-related restrictions. This time around, any AFGA member who's going fishing on one of the four lakes and wants to participate can obtain the AFGA Citizen Science Walleye Length Datasheet from the AFGA website and email their findings to communications@afga.org. Additionally, anglers and citizen scientists are invited to assist the ACA with boat count surveys on the same four lakes this summer. Interested anglers can contact ACAanglersurvey@gmail.com for more information and to obtain a datasheet.
Learn more about the AFGA's programs and positions at www.afga.org.