CONFERENCE FIRSTS
AFGA event included a trade show and announcements from government officials
For the first time in two years thanks to the lifting of pandemic restrictions, the Alberta Fish and Game Association was able to host its annual conference and general meeting in person. And by all accounts, it was a great success, says AFGA'S CEO, Kelly Carter. Approximately 135 delegates attended the event, which took place at the Renaissance Edmonton Airport Hotel from February 23 to 25.
"It was amazing to see the turnout, but also the reconnection that everyone had in getting to engage with their peers," Carter says, noting there were also several important firsts that occurred during the event.
For starters, it was the first time in recent memory that AGFA's head office organized and hosted the event. Member clubs from the different zones around the province typically host, but none were able to this time. Next year, the plan is to have the conference in another community, though the location and dates had not been confirmed by press time.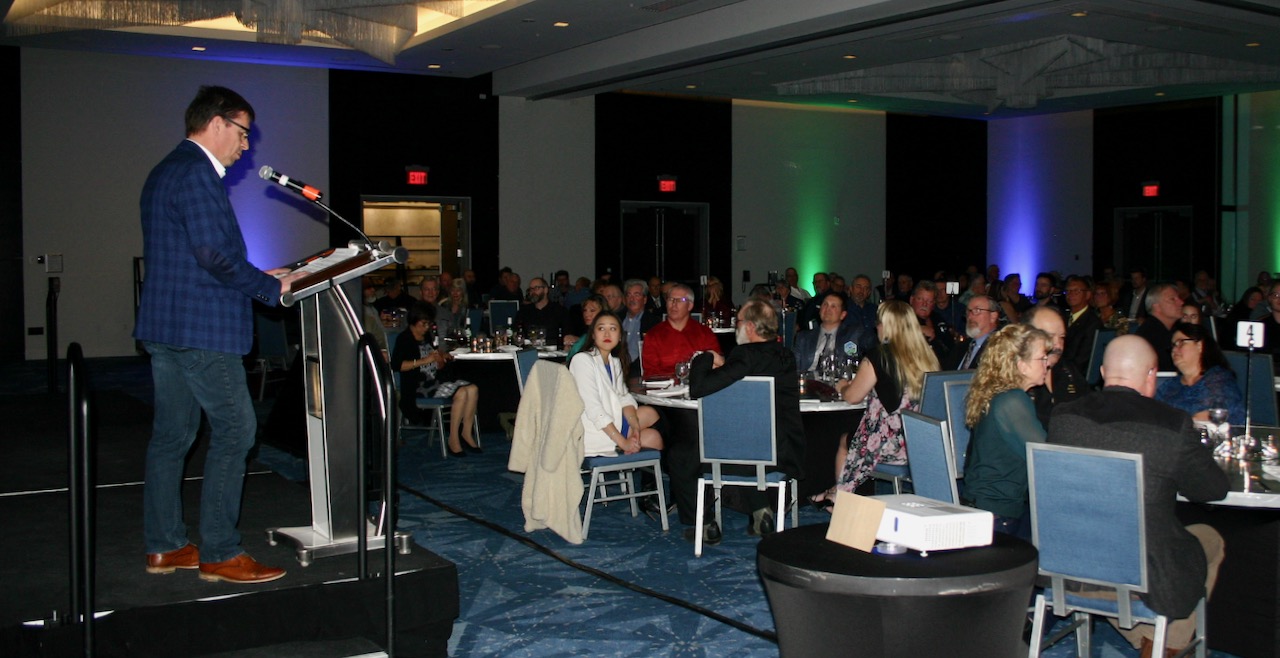 "We believe that it's important for the conference to move around the province," Carter says. "That provides for equal opportunity for different clubs, organizations and members to participate."
The conference also included a trade show for the first time, where organizations and vendors set up booths to share information and showcase products. Also for the first time, Carter notes, the conference featured two simultaneous streams of presentations, doubling the number of presentations of previous years.
Finally, Alberta's Minister of Forestry, Parks and Tourism, Todd Loewen, attended the conference's President's Dinner, where he made the first public announcement about a new hunting and fishing department within his ministry. While Loewen didn't reveal specific details, Carter says the aim of the new department is to bolster support for hunting and fishing on the province's Crown lands.
Learn more about the AFGA's programs and positions at www.afga.org.