DAM PROBLEMS
Proposed dam and reservoir would flood sections of the popular Glenbow Ranch Provincial Park near Calgary
The Alberta Fish and Game Association is among numerous opponents of a proposed dam and reservoir on the Bow River that would flood sections of the popular Glenbow Ranch Provincial Park near Calgary. The AFGA argues the plan will destroy critical fish and game habitat, while the province says it's needed to help control both floods and droughts.
Since the devastating flood of 2013, Alberta has been investigating mitigation options, including dams and reservoirs that would hold water during times of both drought and flooding. Known as the Glenbow East option, the disputed plan would create a reservoir between Cochrane and the Bearspaw Dam at the western edge of Calgary. Two other options on the table are located upstream along the Bow River, near Ghost Lake and Morley.
Opened in 2008, Glenbow Ranch Provincial Park is ecologically important because it preserves roughly 3,200 acres of native grassland, says Sarah Parker, executive director of the Glenbow Ranch Park Foundation. "In the full history of this park, spanning back to Indigenous beginnings, it has never been used for crop production," she adds, noting that 75 per cent of Canada's grasslands have otherwise disappeared.
The provincial park is also home to huge herds of migrating mule deer, and there is excellent fishing along the shore of the Bow River. If the province builds the dam, a large portion of the park's low-lying areas would be flooded during times of high waterflow, harming both the grasslands and the park's recreational opportunities. "The impact on the riparian zone would be very serious," says AFGA president Victor Benz.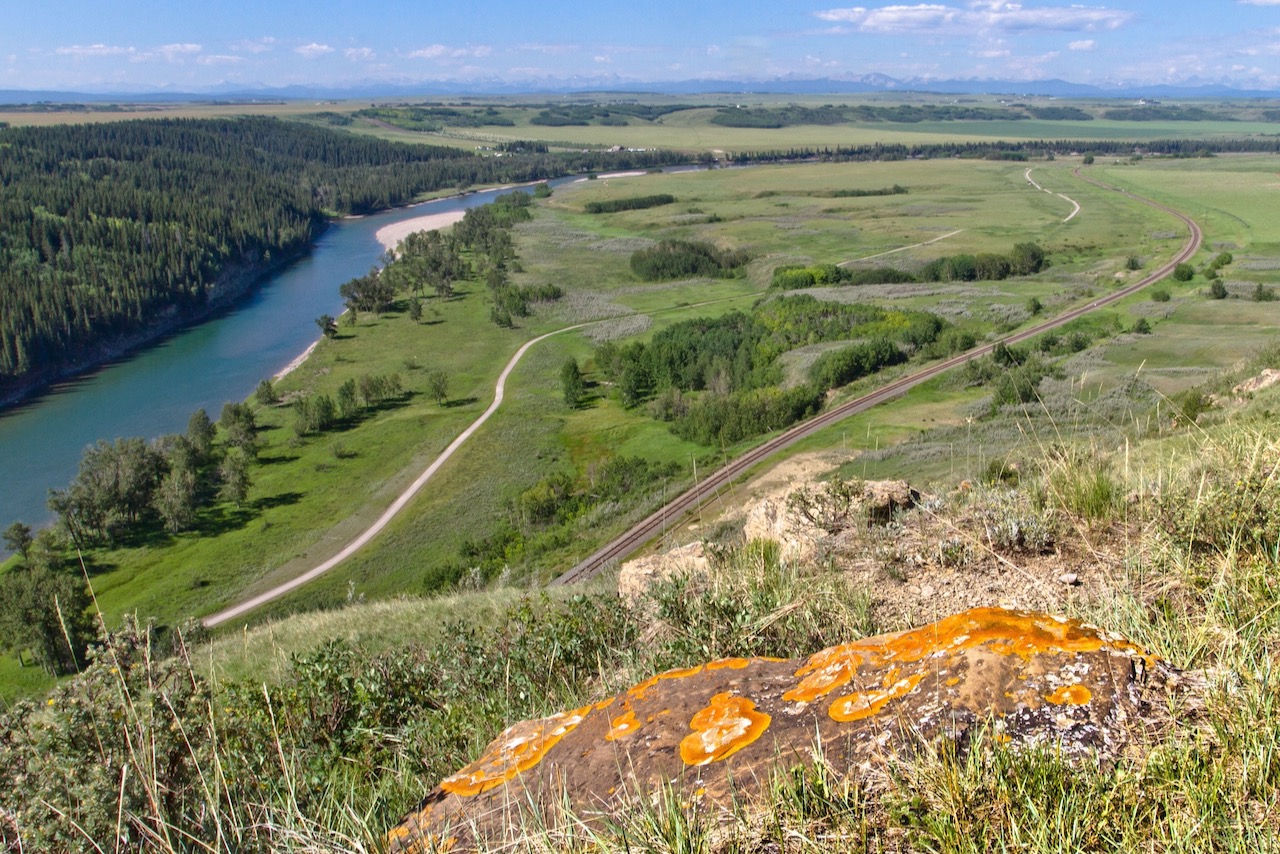 In the spring of 2020, the provincial government completed the first phase of studying the three Bow River options, determining that it would be possible to increase flood and drought storage at all three sites. Currently underway, the second phase includes a long-term feasibility study of each option, scheduled for completion in spring 2023.
In the meantime, the Glenbow Ranch Park Foundation is trying to raise awareness about why the massive project is not viable. "The three options are still on the table," Parker says. "Looking at it positively, we are still able to rally the troops and get the word out there about what this would mean for people who care about recreation and the environment here at Glenbow Ranch."
Learn more about the AFGA's programs and positions at www.afga.org.