ART ON ICE
A cheery antidote to the dreary days of winter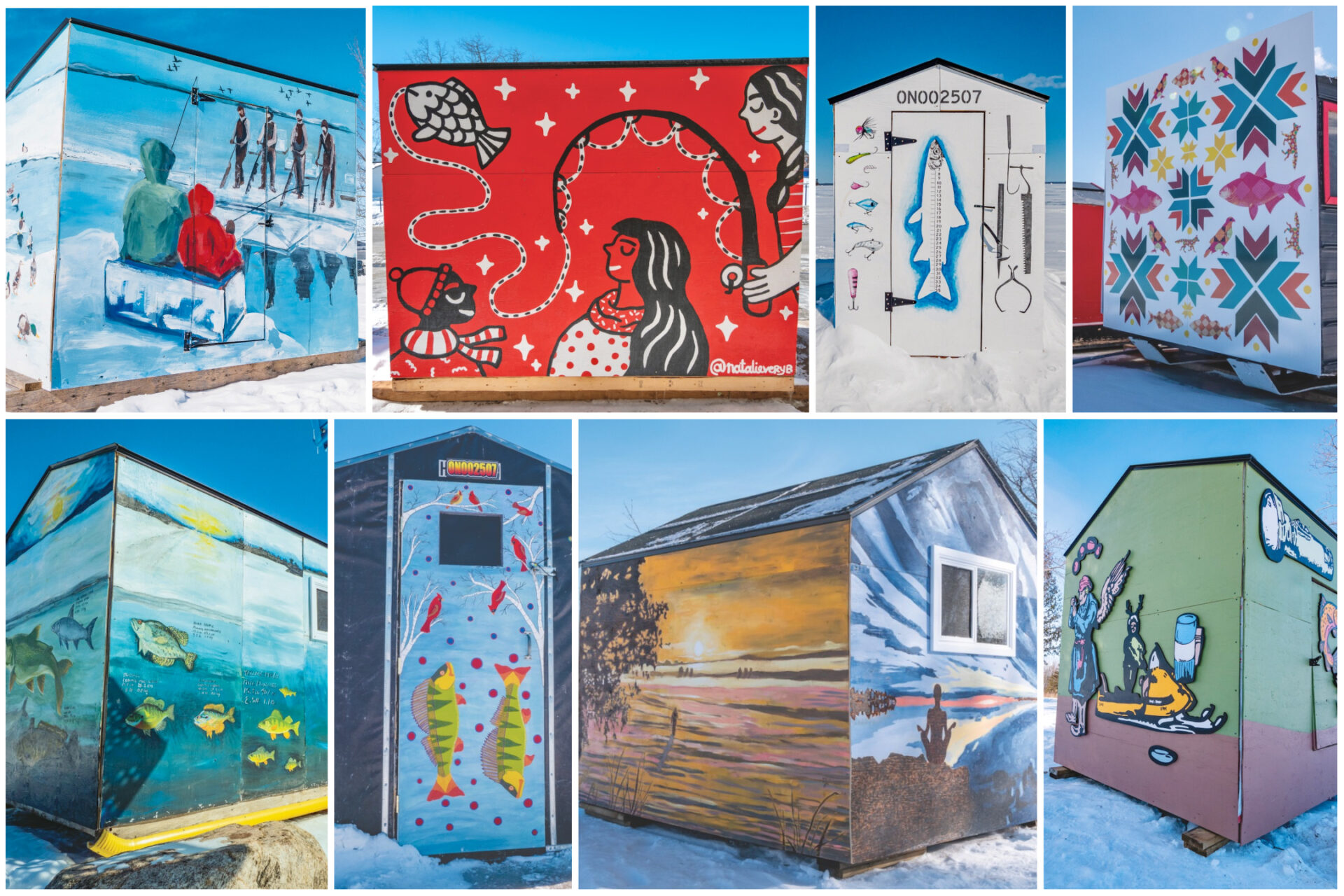 Hardwater anglers have often gussied up their ice huts, but Innisfil, Ontario, on the western shores of Lake Simcoe has truly taken things up a notch. Last winter, the town and the Innisfil ideaLAB & Library partnered with outfitter Gail's Hot Box Huts to transform 11 ice huts into an innovative public art installation.
Each painted by different local artists, the colourful huts were put on display in various public spaces around town throughout last winter, as well as out on the ice itself. A panel of local jurors comprised of representatives from the Innisfil Arts, Culture and Heritage Council, the Barrie Area Native Advisory Circle, and UpLift Black selected the participating artists. At press time, plans were underway to continue with the project this winter, with five additional huts.
"It was to lift our community's spirits during the long winter months, promote local tourism and encourage a family-friendly Canadian pastime," says Wendy Ricciardi, the communication coordinator for the Innisfil ideaLAB & Library. "This project also helped us address issues of social isolation, belonging, mental health and well-being in a post-pandemic environment."
According to Ricciardi, the unique display also provided opportunities for local artists, while serving "to connect citizens to their community and their shared history,." The ice huts also support Innisfil's Culture Master Plan. Last year, the Government of Canada's Healthy Communities Initiative funded the project; this year, it will receive support from the County of Simcoe 2022 Tourism, Culture and Sport Enhancement Fund.
Throughout this winter, the five new painted huts will form an outdoor art gallery in Innisfil Beach Park in town, while last year's 11 colourful huts will be placed out on frozen Lake Simcoe alongside the other rental units from Gail's Hot Box Huts.
For a closer look at all the huts, please click through the gallery pages…