A Sampling of What Other Major ATV Manufacturers Have in Store for the Year
Not all ATV manufacturers roll out new offerings every year, but most at least tweak or update existing models. Here are some of the latest developments from Bobcat, John Deere, Kioti, Nordik and Suzuki.
Bobcat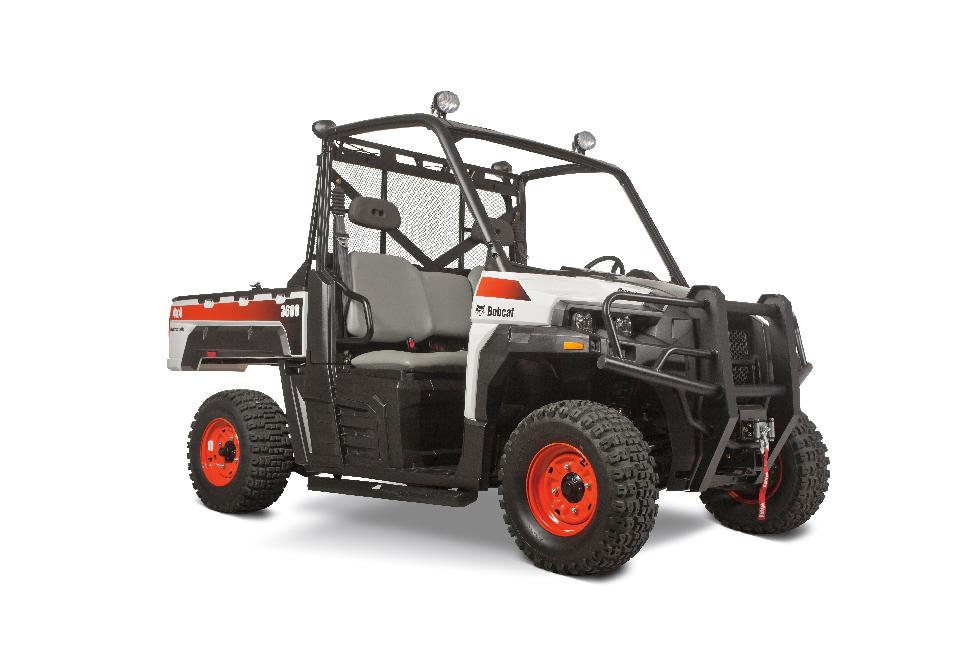 The company recently introduced the 3600 and 3650—two new models with hydrostatic drive, which could prove very handy for hunters working on food plots. Hydrostatic drive is ideal for tasks that require repetitive back and forth movements, such as mowing, plowing, hauling and snow removal, because operators can drive forward or in reverse by pressing their toe or heel to the pedal.
Learn More: 1-800-743-4340; www.bobcat.com