Citizen-scientist Luc Girard
Muskie hunter, conservationist and citizen-scientist on the many ways anglers can give back
Outdoor Canada is pleased to present Blue Fish Radio—podcasts about the future of fish and fishing in Canada. The program, produced and hosted by Lawrence Gunther, is dedicated to sharing first-hand angling knowledge, scientific discoveries and supporting local champions who protect and enhance their waters.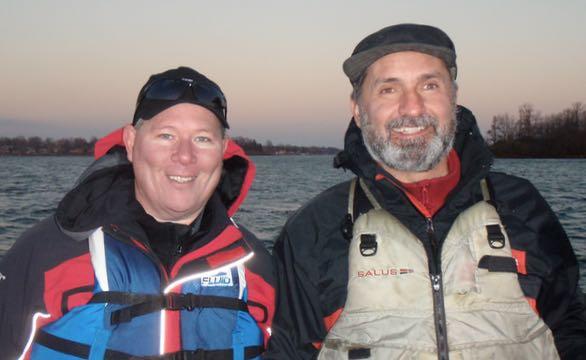 Luc Girard (above left, with Lawrence) is one of those amazing committed anglers who spends just as much time engaged in stewarding the St. Lawrence River as he does chasing its elusive monster muskie (like the 56-incher below).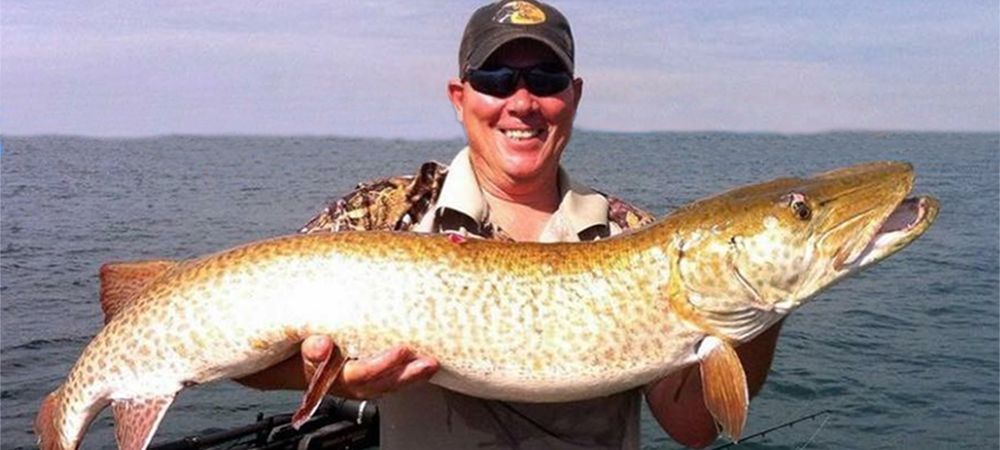 In this episode, Luc discusses numerous local conservation initiatives, including his fish tagging on behalf of the St. Lawrence River Institute for Environmental Science, organizing a shoreline clean-up with 400 volunteers, monitoring oil slicks and more.
To hear the interview now, check below. To download this podcast to your device, go to the Blue Fish Radio home page.
Listen to "Luc Girard Citizen Scientist" on Spreaker.