THE KEY NUMBER WHEN MUSKIE FISHING IS 8
End every cast with a figure eight will pay off in more big toothy critters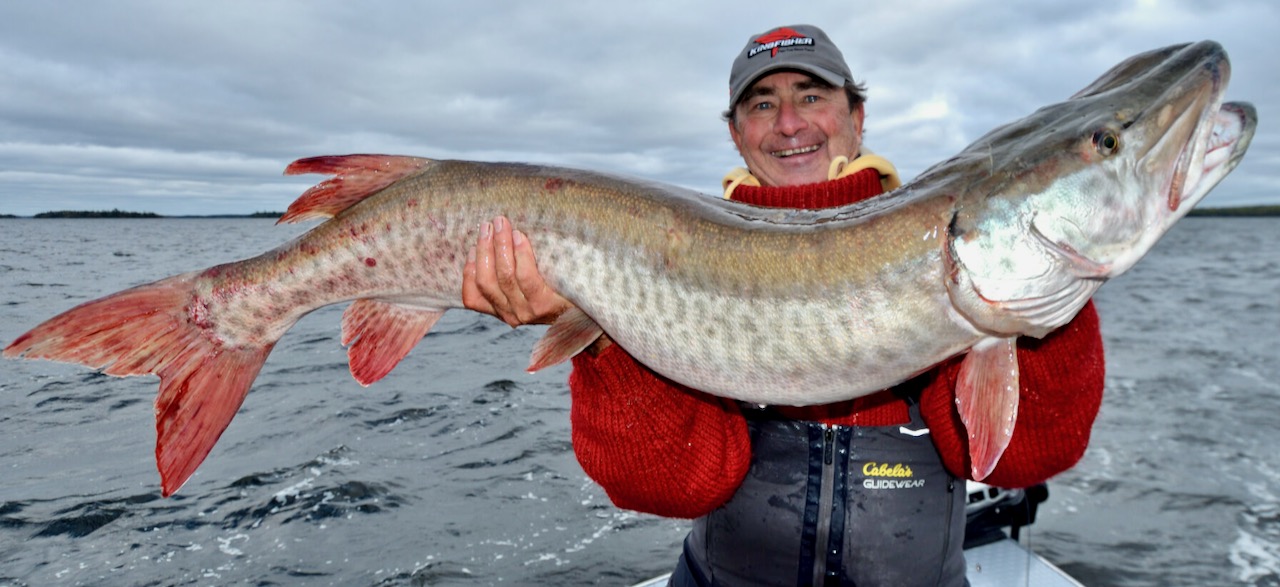 When you're muskie fishing, never, ever, ever make a cast and not finish it up with a perfect figure eight at the side of the boat. It's what we show and tell every friend and colleague that hops into the boat with us.
Usually, too, especially with folks who have never fished for the big toothy critters before, we'll notice early on in the day, that the message hasn't fully sunken in. And when we remind them of what to do, they typically respond by saying, "But I can see well behind my lure and there is nothing following."
It doesn't matter.
Just the other day I landed a gorgeous, thick slab-sided muskie after casting up on to a point, retrieving my lure back to the boat and then making a figure eight. Just as I started to lift the lure up, though, to make my next cast—the bait was at least half way out of the water—a mammoth white head with its mouth open wide came shooting straight up like a great white shark and enveloped the lure. Remember the scene from the movie Jaws?  That is what it was like.
It's likely that I wouldn't have caught—or even seen—the fish, if I hadn't blindly and instinctively made a figure eight at the side of the boat to finish up my cast.   
Making a figure eight after every cast may seem unnecessary, even time consuming, but do it religiously, and over the course of the season you will catch two, three, four or more muskies, depending on how often you go out. And while that number may sound low, I'll incorporate any trick in to my muskie bag of tricks if it helps me catch more big toothy critters.
Now, watch, learn and listen carefully: