Blue Fish Radio
Ned Kehde shares secrets about the Ned rig, and much, much more
Outdoor Canada is pleased to present Blue Fish Radio—podcasts about the future of fish and fishing in Canada. The program, produced and hosted by Lawrence Gunther, is dedicated to sharing first-hand angling knowledge, scientific discoveries and supporting local champions who protect and enhance their waters.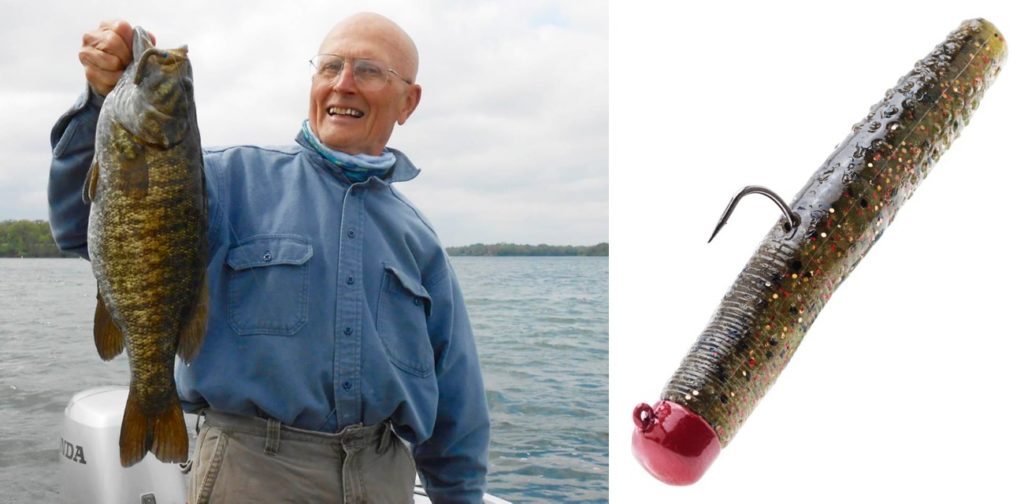 Ned Kehde (above) is a retired university archivist, fishing guide and long-time outdoor writer. He also helped fine-tune a phenomenal fish-catching system known today as the Ned rig (above, right). As well, Kehde connects hundreds of anglers across the continent via his online Finesse News Network, featuring incredibly detailed fishing reports. In this episode of Blue Fish Radio, Kehde shares his 80 years of fishing wisdom with host/producer Lawrence Gunther.
To listen now, press PLAY below. To download this podcast to your device, go to the Blue Fish Radio home page.
To receive Ned Kehde's Finesse News Network fishing newsletter, send your name to nkehde@ku.edu.