BLUE FISH RADIO
Impacts of extreme weather on fishes and their habitat
Outdoor Canada is pleased to present Blue Fish Radio, podcasts about the future of fish and fishing in Canada. Produced and hosted by Lawrence Gunther, the program is dedicated to sharing first-hand angling knowledge and scientific discoveries, and supporting local champions who protect and enhance our waters.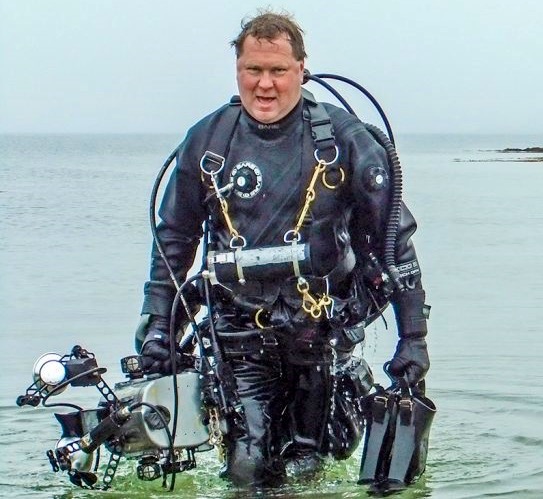 In this episode of Blue Fish Radio, producer/host Lawrence Gunther talks to Dr. Chris Harvey-Clark (above). Harvey-Clark lives on Canada's east coast, where he studies, photographs and films marine life. After hurricane Fiona slammed into Atlantic Canada, Lawrence talked to Dr. Harvey-Clark about what this epic storm meant for the fishes and their habitat. With so much destruction occurring on land, we seldom if ever hear what fishes experience—until now.
Learn more about Dr. Harvey-Clark and his new book, Maritime Marine Life ($25), by clicking here or sending an e-mail to ChrisHarveyClark@gmail.com.
To listen to the episode now, press PLAY below. To download this podcast to your device, go to the Blue Fish Radio home page.