Keep Canada Fishing Keeps Anglers Informed
Recreational fishing is a great Canadian tradition, but we can never take it for granted
Outdoor Canada is pleased to present Blue Fish Radio—podcasts about the future of fish and fishing in Canada. The program, produced and hosted by Lawrence Gunther, is dedicated to sharing first-hand angling knowledge, scientific discoveries and supporting local champions who protect and enhance their waters.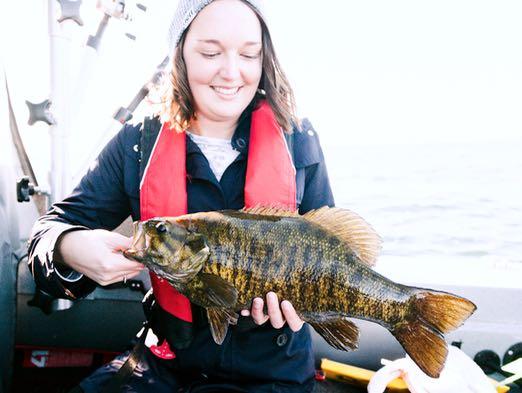 In this episode, Lawrence speaks with Sarah McMichael (above), formerly with the Canadian Sportfishing Industry Association (CSIA), about the organization and its Keep Canada Fishing program. Now with Ontario Parks, McMichael discusses the CSIA's various programs to serve Canada's 8,000,000 anglers and help ensure the future of sportfishing in the country.
To listen to the interview now, press PLAY below. To download this podcast to your device, go to the Blue Fish Radio home page.
Listen to "Keep Canada Fishing" on Spreaker.
Learn more about Keep Canada Fishing's work at www.keepcanadafishing.com.
On Twitter, follow Keep Canada Fishing @KeepCanFishing and Sarah McMichael @sarahmcmikes.