Oceana Canada's New Marine Life Encyclopedia
Understanding the amazing species that call Canada's three oceans home
Outdoor Canada is pleased to present Blue Fish Radio—podcasts about the future of fish and fishing in Canada. The program, produced and hosted by Lawrence Gunther, is dedicated to sharing first-hand angling knowledge, scientific discoveries and supporting local champions who protect and enhance their waters.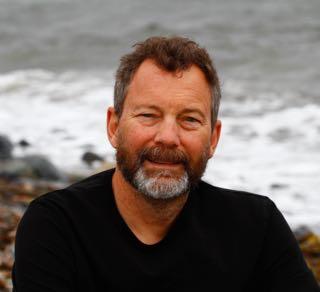 Oceana Canada's Director of Science, Dr. Robert Rangeley (above), is a marine biologist with extensive field experience on—and in—the water. His research includes predator behaviour, habitat use and more, and he's one of the brains behind Oceana Canada's new marine life encyclopedia. Hear why understanding the amazing species that call Canada's three oceans home is crucial to science-based advocacy and fisheries management. For more on Oceana Canada, see www.oceana.ca.
To hear the interview now, press PLAY below. To download this podcast to your device, go to the Blue Fish Radio home page.
Listen to "Dr Rangely on Oceana Canada's New Marine Life encyclopedia" on Spreaker.