Ritchie Falls Resort's Kyla Lee Owl
Why she has such passion for hunting and fishing
Outdoor Canada is pleased to present Blue Fish Radio—podcasts about the future of fish and fishing in Canada. The program, produced and hosted by Lawrence Gunther, is dedicated to sharing first-hand angling knowledge, scientific discoveries and supporting local champions who protect and enhance their waters.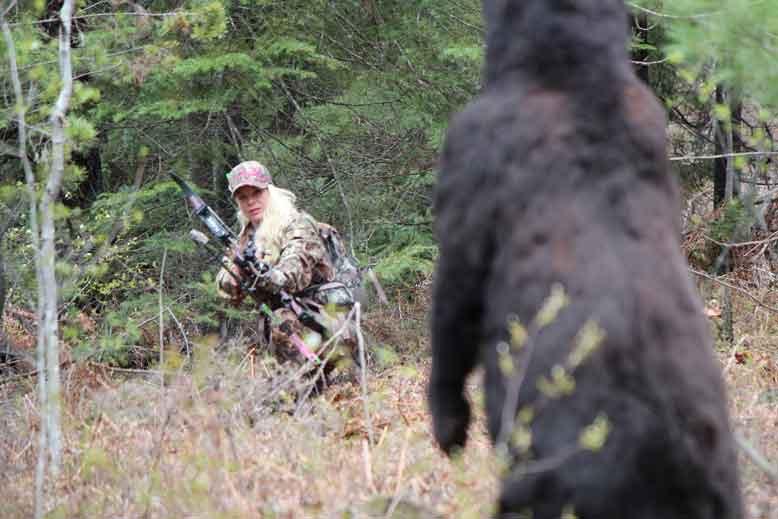 In episode this episode, Lawrence sits down with Ritchie Falls Resort co-manager and guide Kyla Lee Owl to discuss her passion for hunting and fishing, and how her life journey has circled around to her origins, and where she's most comfortable—in the wild. A dedicated bowhunter and angler, Kyla talks about sustainably managing the Massey, Ontario resort's 1,000 square-kilometre bear-hunt area. And to ge those fireside discussions going, hear why Kyla believes women hunters are far more likely to bag big game.
To listen to Kyla's interview now, press PLAY below. To download this podcast to your device, go to the Blue Fish Radio home page.
Listen to "Ritchie Falls Resort's Kyla Lee Owl — Bears and Lakers" on Spreaker.
Learn more about Ritchie Falls Resort at www.ritchiefalls.com.
*Next time on Blue Fish Radio, Lawrence talks to Kyla's work-and-life partner, Matthew Owl (below right, with Lawrence and Kyla), about how this outdoorsy couple is turning the indigenous-owned Ritchie Falls Resort into year-round hunting, fishing and eco-tourism destination.