Craig Oliver interviews Lawrence Gunther
Our host is on the other side of the mic during an appearance on AMI TV's Challenges and Change
Outdoor Canada is pleased to present Blue Fish Radio—podcasts about the future of fish and fishing in Canada. The program, produced and hosted by Lawrence Gunther, is dedicated to sharing first-hand angling knowledge, scientific discoveries and supporting local champions who protect and enhance their waters.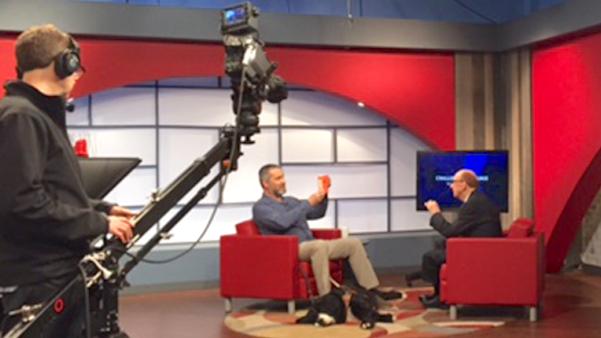 This week Blue Fish Radio turns the table and puts host Lawrence Gunther in the visitor's seat, during an appearance on AMI TV's Challenges and Change with Craig Oliver. Oliver (who is legally blind) asks Lawrence to share how he turned his complete loss of sight into a tool that made him one of Canada's leading voices on sustainable fishing. Hear how Lawrence visualizes underwater ecosystems, and how he used this skill to successfully compete in over 125 fishing tournaments—against sighted anglers. They also discuss Lawrence's fascination with technology, and how this led to his development of the world's first fishing boat for the blind. It's a candid and thought-provoking exchange you'll find both compelling and inspiring.
To hear the interview now, press PLAY below. To download this podcast to your device, go to the Blue Fish Radio home page.
Listen to "Craig Oliver Interviews Lawrence Gunther" on Spreaker.