It's All In Your Head
Why confidence is the secret ingredient in angling, and how to get some
What's the most important factor affecting fishing success that you can't buy? Would you believe it's confidence? Folks who don't fish—heck, even many who do—have a difficult time understanding how important the cerebral side of angling can be. Indeed, Baseball Hall of Fame catcher Yogi Berra could just as well have been talking about fishing when he said, "Baseball is 90 per cent mental and the other half is physical."
I was recently reminded of this when scientists at Carleton University's Institute of Environmental Science reported on a study they conducted at the Queen's University Biological Station. Their research in southeastern Ontario's Rideau Lakes region confirmed that lure and bait colour matters little to overall fishing success.
Using identical gear and fishing for the same lengths of time under strictly controlled conditions, the researchers presented six differently coloured Senko-style soft-plastics. The result? They hooked as many fish using orange and yellow baits as they did with the more popular black and blue ones.
Colour Conundrum
I've always contended that colour is far down the list of things you need to worry about when it comes to lures, with depth and speed control, size, profile and vibration being more important. But the Carleton team went even further, saying colour was totally irrelevant. I have to confess that even I was taken aback because, truth be told, I detest any lure that has a blue-hued back—for the life of me, I can't catch fish with one of those things.
The researchers even examined where the fish were hooked and how deeply they'd swallowed the worms, wondering if that might reveal a colour preference. Again, there was no difference among the various baits. "Based on our findings," they concluded, "lure colour is more a function of individual angler preference and should be of little consequence to fisheries management." In other words, it's all in our heads.
Swindle's Story
This reminded me of a conversation I once had with Bassmaster Elite stars Gerald "G-man" Swindle (top and below, right ), Kelly Jordon and Marty Stone. "Ever notice that when you're riding a winning streak and you pull into a secluded bay and there's no one else around, you say to yourself, Yes! I found something everybody else missed." Swindle said. "But when you're on a skid and you pull into that very same bay, you look around and say, Man, there's no one else around. I better get out of here."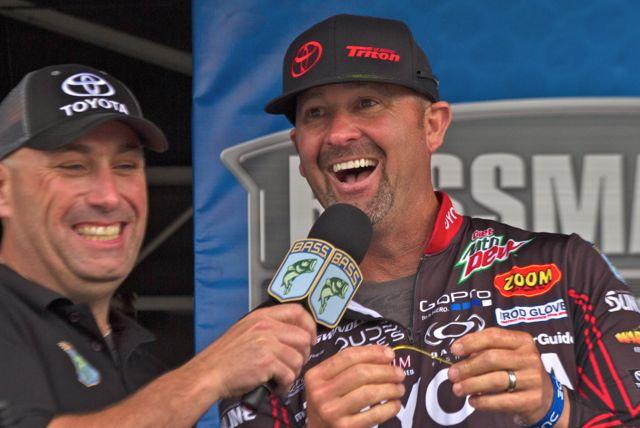 How many times have you been that latter angler, fretting about the weather, grumbling about the fishing pressure or perhaps complaining that you lack a specific lure or piece of equipment, anticipating a tough bite as a result? Turned out to be a self-fulfilling prophecy, right?
Attitude Adjustment
I've always been blown away by the cocksure attitude of the Elite tournament anglers I've met. They all matter-of-factly believe they're going to hammer the fish in every big cast-for-cash event they enter. I used to think it was arrogance, but I now know better.
When you strive to be the very best, and you're fishing against the very best, you can't afford to let distractions or doubts creep into your thinking. This brings us to the 2015 Bassmaster Classic on Lake Hartwell, South Carolina, where the winning angler stood to take home $300,000. Prior to the four-day event, a reporter asked each of the 50 qualifiers to predict who would win. Guess who every angler picked? Himself, of course.
Assurance Policy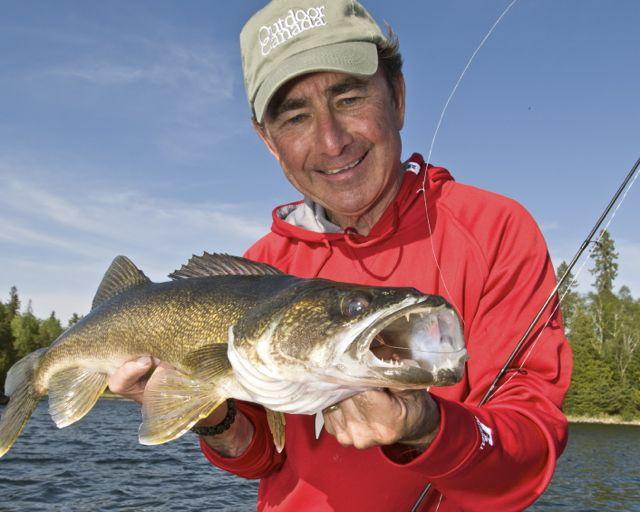 The best way to stay confident, especially when the fishing conditions are tough, is to fish a pet lake or river using a favourite lure and a much-loved technique. This is the time to stick with what you know, and not let negative thoughts cloud your mind. Sure, learning new methods will pay huge dividends over the long run, but the time to experiment is when the fish are aggressive and biting well—not when the going is tough. When you do try something new during a hot bite, stick with the presentation until you become so comfortable with it that it becomes a new favourite. And remember, confidence breeds even more confidence.