TOUGH-TO-CATCH FALL WALLEYE
Here's why the late-fall walleye on your sonar may not be biting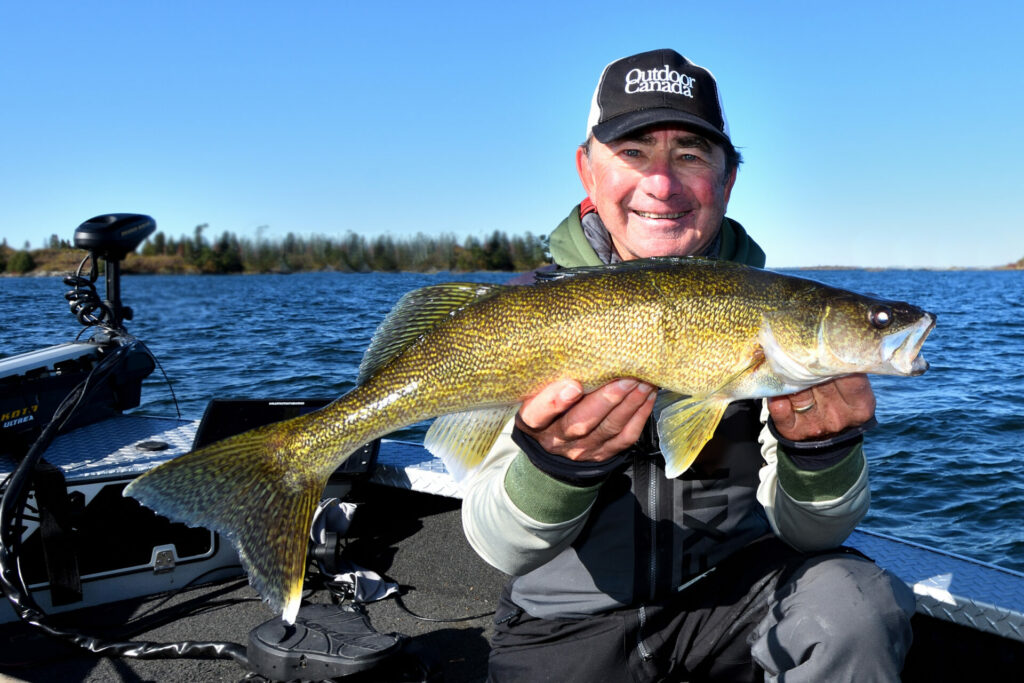 Taylor, a social media friend of mine from Northeastern Ontario, has been catching some bruiser walleye this year—trophy fish in the 30-inch plus range—but they've turned negative on him since fall has arrived. 
"I'm not sure if it's the warm weather and water temperatures that have shut them down or what," he said, noting that autumn has been unseasonably warmer than normal this year, "but our last few trips out have been very difficult.  
"I know I'm on big fish because there will be instances where they will turn on for five to 15 minutes, but then they'll go right back to not touching anything. We've tried everything from Jigging Raps and crankbaits, to slowly dragging suckers. I have even downsized my minnows, but the walleyes won't react to anything for 95 per cent of the day. I am just wondering if there is any other technique I could be missing? I've noticed the really big walleye all seem to move around in schools of two to four fish."
What I found intriguing about Taylor's predicament is that he has made the same adjustments that I would have tried.  Especially, using large lively chub, shiner and sucker minnows, which is a go-to staple presentation for tough-to-catch walleye from September to freeze up.  
Usually, too, when the fish turn up their noses and stop eating live bait, the best way to entice them is using a presentation that elicits a reflex response. So you get them to strike your lure in anger, as much as they do to eat it.  But Taylor has tried snapping Jigging Raps and casting/trolling crankbaits and the walleye have still not responded. So what the heck is going on?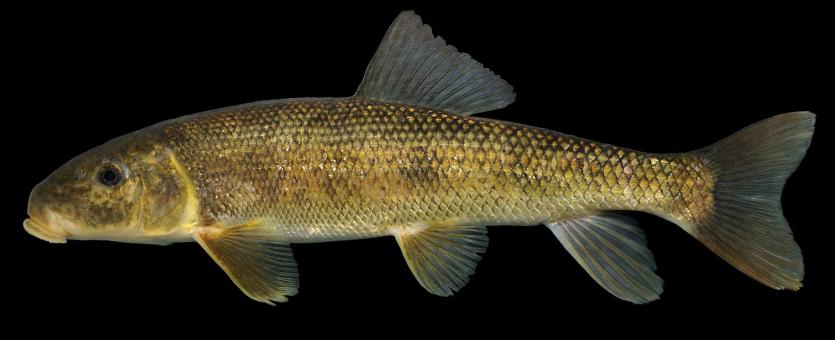 As I mentioned to him, in my previous career with the Ontario Ministry of Natural Resources I would often sneak out of the office, and accompany our biologists and field technicians when they were undertaking walleye index and trap-net surveys. It never ceased to amaze me that every time we had walleye in the nets, they were also filled with white suckers. I'm talking about fish that were as big as the three-, four- and five-pound walleye. It was such a clear and visible signal that the two species share many similar habits and habitats—so much so, that they obviously travel together.
It is a lesson that I've never forgotten, so when I am fishing a spot and catching walleye these days, and then the action slows down—like Taylor has experienced—I drop the underwater camera over the side of the boat to confirm the fish arcs that I am seeing are actually walleye. And almost every time I do this, I spot far more white suckers than walleye.  Sometimes, the only fish I see below the boat are suckers, suggesting that I "weeded out" the walleye that were mixed in with the school.
Before I started using the underwater camera, I would have fallen into the trap of believing that every arc I was seeing on the Helix sonar screen was a walleye, because that is what I was catching up to that point. But the remaining fish were invariably white suckers. And since they filter feed off the bottom, the suckers are much less prone to striking our baits and lures.
So, add another potential option to the neutral, negative, turned off and conditioned list of reasons why the walleye you see on your sonar screen are so tough to catch: They might not even be walleye. If you don't, as I've said in the past, you could be a sucker for punishment.