Char Siu Elk Ribs
Cantonese BBQ technique brings out elk's bold, distinguished flavour
Fall is by far my favourite season, especially when wild game is on the menu, with its pure, additive-free, delicious flavour. And my favourite game meat? Elk. I find its bold, distinguished taste makes it superior to deer or caribou, and a perfect match for the traditional Cantonese barbecue method of char siu. Serves 6.
Watch chef Cameron Tait prepare this dish in his backyard…
Marinade
½ yellow onion, finely diced
4 cloves garlic, minced
1-inch piece fresh ginger, peeled and grated
3 tbsp honey
½ cup hoisin sauce
½ cup soy sauce
½ cup Sriracha sauce
¼ cup orange juice
3 tbsp Chinese cooking wine
3 tbsp grenadine syrup
1 tbsp five-spice powder
½ tsp black pepper
1 tsp kosher salt
1 tsp paprika
4-lb elk rack
Place all marinade ingredients in a blender and purée until the mixture has a smooth consistency.
Remove membrane from back of ribs. Pour marinade over ribs, wrap in foil and chill for 24 hours.
Preheat oven to 350°F. Place ribs and marinade in a roasting pan, cover with foil and roast for about 3½ hours, turning every hour, until the meat is fork-tender. Remove from oven and let rest, then cut ribs into individual pieces.
Place ribs on a barbecue set to medium-heat, then brush with pan drippings until lightly charred and caramelized.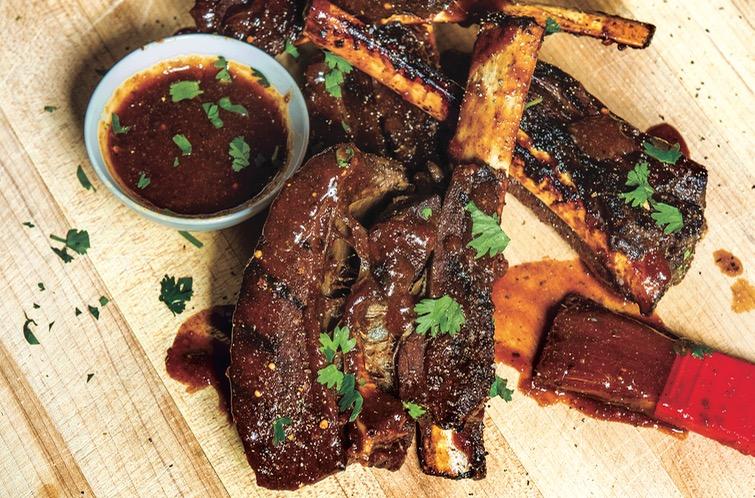 To watch Cameron Tait prepare this dish and others, go to www.outdoorcanada.ca/food.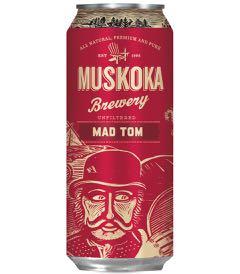 For the glass
Notes of grapefruit, orange and pine make Muskoka Brewery's Mad Tom IPA a great match for this bold and spicy dish.