Deadly debate
How chronic wasting disease is infecting hopes for a fix
Chronic wasting disease (CWD) is one of the most divisive issues facing hunters today in Alberta and Saskatchewan, the only places in Canada other than Quebec with the cervid-killing disease.
For starters, there's debate over how it even got here. Some say CWD was always present in the two provinces, and only discovered once testing began on game farms. Others contend game farmers themselves are responsible for bringing it into Canada (see "Disease dateline"). I've seen near fisticuffs break out over this debate, and while there's a lack of conclusive evidence on either side, I have little doubt game farms caused the rise we've seen in positive cases.
CONTROL ISSUE
As much as sparks fly over how the disease originated in Canada, however, nothing gets hunters more riled up than discussions on how to stop it. At first, both Alberta and Saskatchewan took aggressive steps to control CWD. They started mandatory testing, and sought to nearly eradicate deer in affected areas through a combination of issuing extra tags to hunters and culling. Once photos of dozens of culled deer being buried in pits appeared on social media, however, Alberta suspended its aerial gunning, while Saskatchewan quietly followed suit.
Certainly, it's hard for local hunters, landowners and outfitters to watch deer populations being decimated, and even the experts agree that culls can only slow down the spread of the disease. That's the only option right now, however, and the hope is that science will find another solution before animals throughout the entire region are CWD positive. Still, Saskatchewan has done a bit of a 180-degree in its approach to CWD—along with halting the culls, it has also suspending mandatory testing in affected areas (hunters are still encouraged to submit samples for testing, but there's no legal requirement).
For its part, Alberta has stopped the government culls, but many hunters will argue that increased tag numbers in CWD-prevalent areas amount to the same thing. The province still has mandatory testing in areas with confirmed CWD cases, however, including the surrounding wildlife management units. Voluntary testing is also available for animals taken in the remainder of the province, although no animals have so far tested positive outside of the mandatory test areas.
OTHER EFFORTS
B.C. has been testing for CWD since 2001, and while it has yet to find a positive case, a new action plan announced in 2019 suggests even more testing. Surveillance is currently focused on the Peace and Kootenay regions, and there is now a proposal to also include the Omineca region. In 2019, hunters in the Kootenay region were required to submit deer heads for testing following the discovery of nine cases of CWD along the Montana border.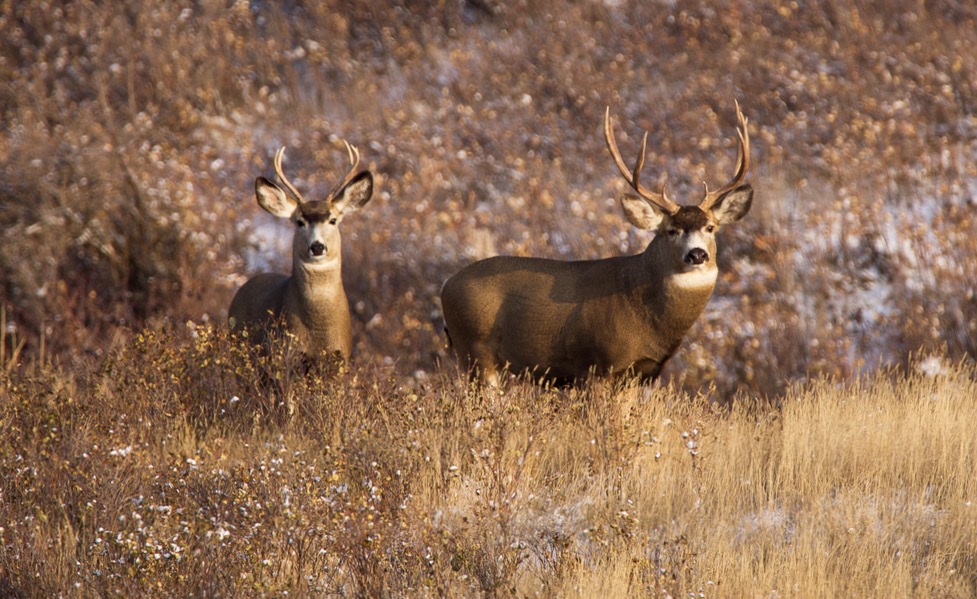 A sample size of approximately 300 to 320 cervids is required from each of the targeted areas to detect CWD with confidence, but the sample numbers are currently well below this in the Peace and Omineca regions. How they will obtain more samples has yet to be announced, but mandatory submissions of deer heads may be imposed there, too, if more hunters don't respond to current requests for voluntary submissions.
Manitoba is increasing both its voluntary and mandatory testing of hunter-killed cervids, primarily along the Saskatchewan and U.S. borders. To date, there have been no confirmed cases of CWD, but the province is still taking the monitoring very seriously. The absence of CWD in both B.C. and Manitoba does seem to point the finger back at game farms in Saskatchewan and Alberta, but as the ranchers will be quick to point out, there's no conclusive evidence.
So, can wildlife managers stop the spread of CWD? No. Can they slow it down? Yes, but is it worth it? That's the big question hunters must deal with right now—but I doubt we'll see consensus any time soon.
Alberta's T.J. Schwanky is our Western View columnist. Western View is an opinion column, and we invite constructive discussion on the issues raised here.
BACKGROUND: DISEASE DATELINE
While chronic wasting disease (CWD) was first identified in the U.S. in 1967, the first Canadian case was discovered in 1996 on a Saskatchewan elk farm; four years later, the first wild cervid—a mule deer—was diagnosed with the disease in the province. While most prevalent in mule deer, CWD has also been found in elk, whitetails, moose and caribou. Aside from Alberta and Saskatchewan, the only other known cases in Canada occurred in 2018 on a red deer farm in Quebec.