Staying positive
AFGA website has suggestions for outdoor destinations
To combat the anxiety and negativity associated with the COVID-19 pandemic, the head of the Alberta Fish and Game Association (AFGA) has one bit of advice for people, no matter where they live: get outside and enjoy the outdoors. "As Albertans," says AFGA Executive Director Delinda Ryerson, "we are very fortunate because we have such an ecologically diverse and beautiful province, brimming with wildlife to explore."
And according to Ryerson, Albertans don't have to travel far to experience the benefits of nature. "We tend to venture off far and wide from our homes to explore places, and often we don't really know what is in our own backyards, or within 100 kilometres of us," she says.
To find nearby outdoor destinations to enjoy, including those offering angling opportunities, Ryerson suggests consulting the Alberta Discover Guide, or checking out the Wildlife Trust Fund properties listed on the AFGA website.
She also recommends exploring natural areas using the dozens of free smartphone nature apps now available, such as iNaturalist, while also doing your part for conservation. One way to do that, she says, is to help track invasive species using the Early Detection Distribution Mapping System app (EDDMapS Alberta).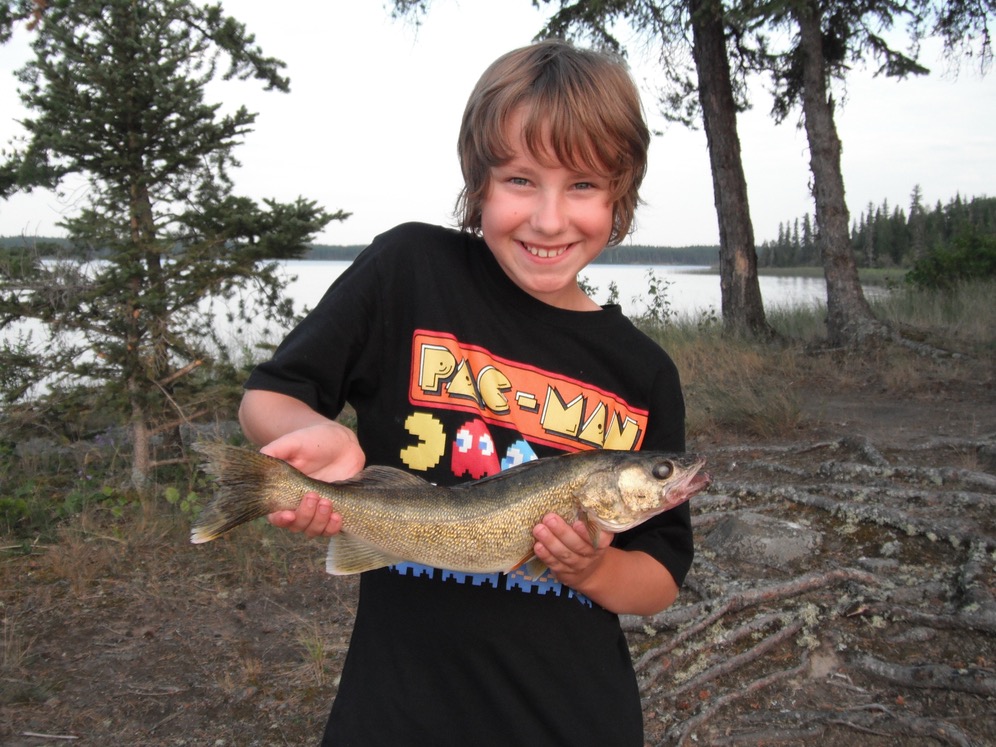 And by enjoying the outdoors closer to home, Ryerson says, people will also have more to opportunities to share the experience with their partners or family. If you have kids, she notes, it's a great opportunity to instill in them a conservation ethic and an appreciation of nature (her son, Parker, is pictured above). "Dust off your field guides and brush up on your animal and plant identification skills," she suggests.
In the end, Ryerson says she hopes the AFGA's members—and the outdoor community at large—will try to stay positive throughout the remainder of the pandemic. "The message I would want to pass on to people right now is to just appreciate what we have and the nature all around us."
Learn more about the AFGA's programs and positions at www.afga.org.