Fishing in the middle of nowhere
In the heart of northern Saskatchewan's rugged, remote wilderness, Cree Lake promises incredible late-season fishing for lake trout—and on the fly at that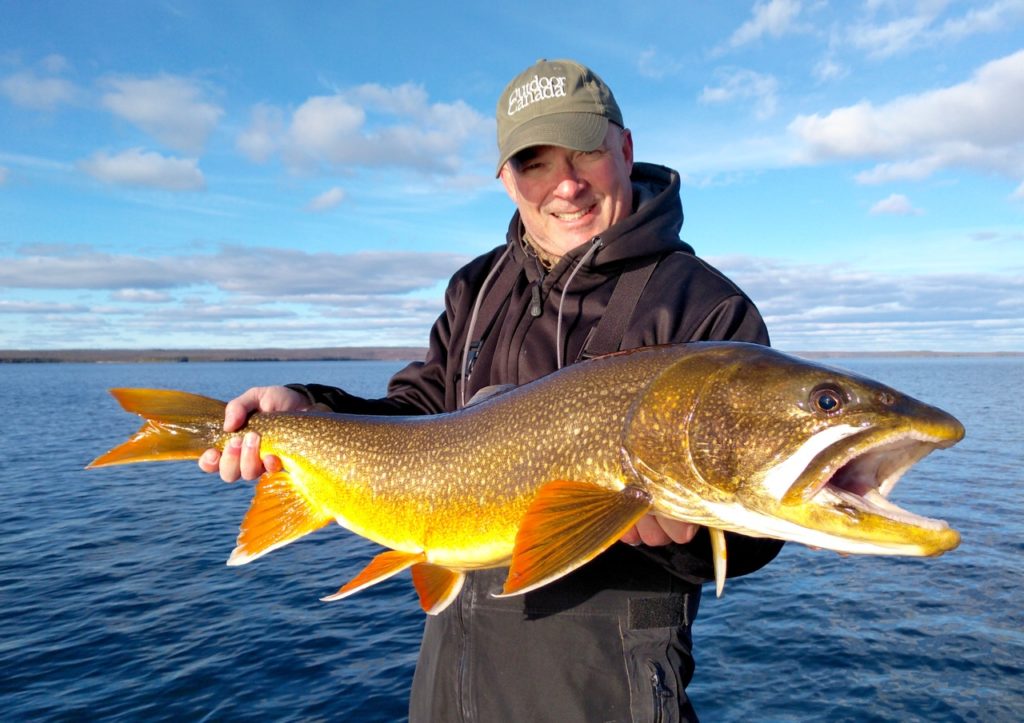 For the first four days, John and I had settled comfortably into our rhythm of alternating casts to avoid tangles, and taking turns fishing from the prime position at the bow. That all disintegrated on the last day, however, with the sustained 28-kilometre wind filling the lake with big, rolling whitecaps. Brandon did a masterful job on the tiller, keeping us over the shoals, the skeg at times clipping the rocky bottom as the boat bucked in the troughs.
But with the wind and the wildly rocking boat making for all but impossible casting conditions—think skateboarding and yo-yoing at the same time in a wind tunnel—we eventually switched over to trolling our flies over the reefs. It also didn't help that it was the coldest day of the trip, with the mercury stuck at 0°C. On we fished, though, with frozen fingers and ice forming on our jackets from the water spraying over the gunwales.
We continued to catch fish, too, and I'm fairly certain I had a record on the line at one point, but it broke off at the net. In the end, we had to call it quits on our trophy quest when it was time head back to the lodge to catch the float plane back to Fort McMurray. "It was probably stupid and insane for us to have even been out there anyway," John later said. "But it sure was fun!
Agreed. Just what you'd expect, fishing in the middle of nowhere.
Read about editor-in-chief Patrick Walsh's past fishing adventures with John Cleveland at www.outdoorcanada.ca/cleveland.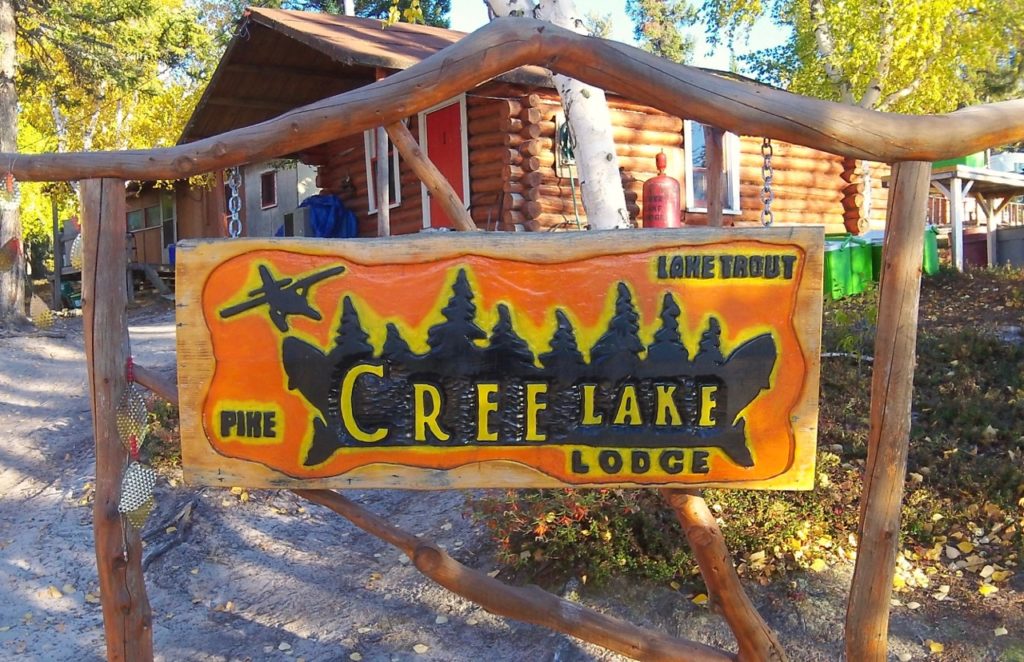 CREE COMFORTS
This past season, northern Saskatchewan's Cree Lake Lodge unveiled its all-new 1,200-square-foot main lodge, housing the kitchen, main dining hall and après-fishing lounge area. "It's amazing," says co-owner Brandon Schreiber. "It's very spacious, and the guests are blown away with the effort, time and money we spent." Along with enjoying home-cooked breakfasts and dinners in the new building (traditional shorelunches or box lunches are offered mid-day out on the water), guests can also take in a great view of the lake during the evening happy hour.
Open from early June to the end of September, the lodge hosts up to 14 guests every five days, for a total of 200 to 250 anglers a season. As for accommodations, there are five cabins of varying sizes—each with a private bathroom and shower—sleeping two to six guests. Next summer, construction will begin on new cabins, indicative of Cree Lake Lodge's focus on giving its guests the best experience possible. Learn more at: www.creeklakelodge.com