Fishing in the middle of nowhere
In the heart of northern Saskatchewan's rugged, remote wilderness, Cree Lake promises incredible late-season fishing for lake trout—and on the fly at that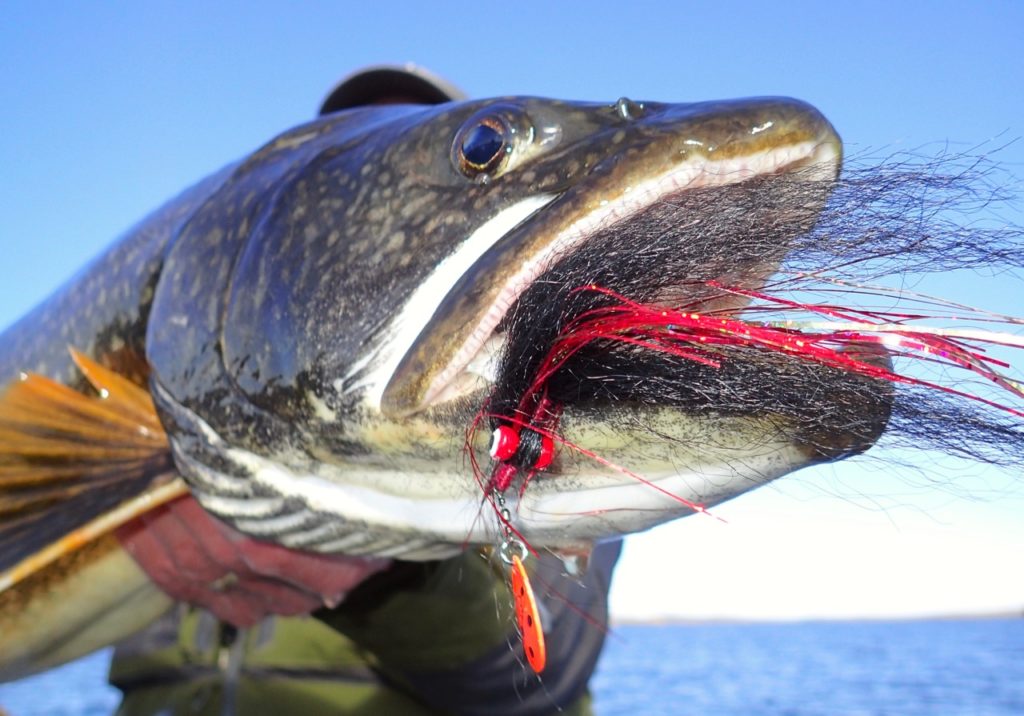 By any standards, it was an outstanding first morning of fishing on northern Saskatchewan's Cree Lake. My fishing buddy, John Cleveland, caught four lake trout, while I landed three, and of those catches, we had two double-headers. That was all in the first 20 minutes. And we caught them all with our sturdy 9-weight fly rods, mine armed with a chartreuse-and-white Peanut Butter fly, and John's with a pink RoadRunner Clouser Minnow.
They weren't giant fish, mind you, except for the incidental 47-inch northern pike John later managed to haul in without snapping his 10-pound tippet. But they were more than respectable; my biggest trout of the morning measured 34 inches, while John's went two inches longer. Besides, when you're targeting lakers on the fly, and catching lakers on the fly, you can't complain—even more so when you lose track of how many you've caught before you've even had lunch.
In the afternoon, the big-fish bite picked up, and by the time we called it quits and headed back to our cabin at Cree Lake Lodge, I had recorded a 38-incher and another nice laker a half-inch shy of that, both nabbed on an articulated Hot Flash. But neither John nor I had accomplished our unofficial goal for our five days of fishing at Cree—to catch and release a legit record fish on the fly.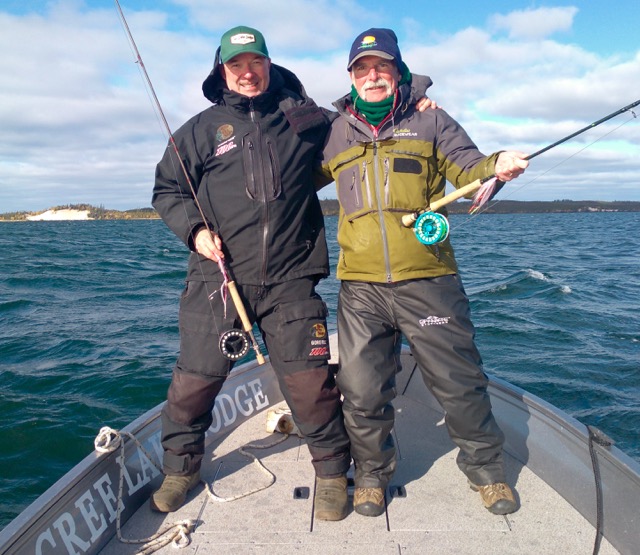 John and a friend had fished out of Cree Lake Lodge the previous year, but primarily for beastly northern pike using big two-ounce Dardevle Huskie Juniors and Cop-E-Cats (John is the marketing director for Dearborn, Michigan's Eppinger Manufacturing, makers of the famed Dardevle line of spoons). The lakers had yet to come up shallow in great numbers, but they did haul in one 40-pounder while trolling, so John knew the potential for records, and I trusted his instincts.
John and I first fished together in 2012 on Lake Athabasca, where he had developed a simple, but effective system for catching piles of lakers on the fly: arrive in late September at the end of the season, and target the spawning shoals, where staging lakers chow down for the rigours of procreating that lie ahead. That Athabasca trip was spectacular. Under John's encouragement, I caught countless fish, including two beauties that still hold catch-and-release fly-fishing records with the U.S.-based Freshwater Fishing Hall of Fame. John and I hadn't met before, but after that incredibly fun session, we became fast friends.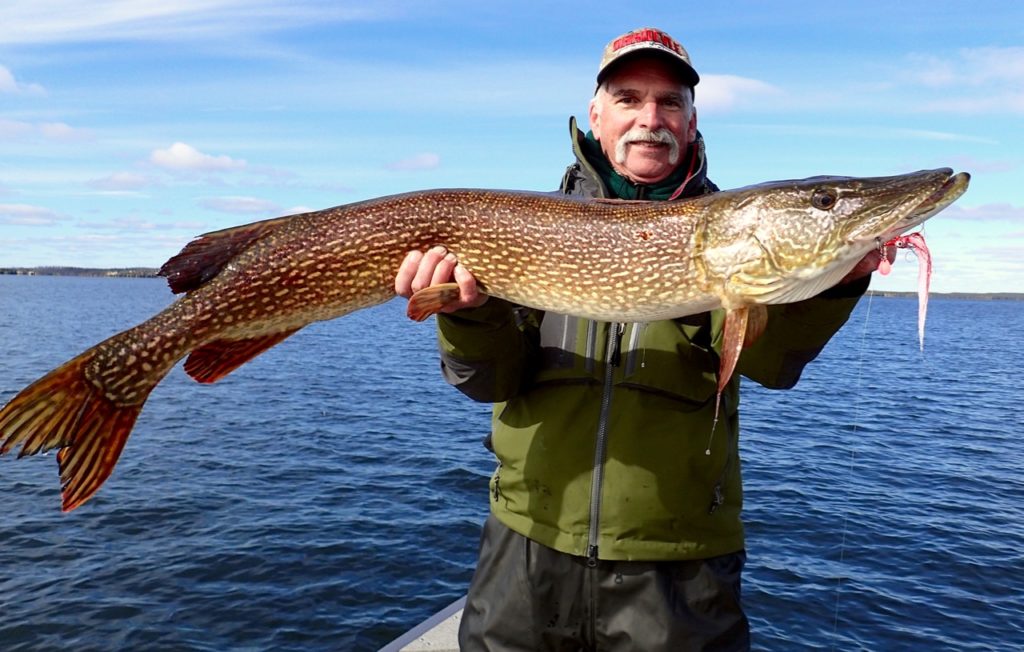 We next fished together in 2016 on Lac La Marte, the third biggest lake in the N.W.T. after Great Slave and Great Bear. On that trip, both pike and lakers were on the menu, and while no records were broken, it was again a blast just trying. It was also so soul soothing to be back in the north country, surrounded by the wild and rugged landscape. If you've ever been to the North, you know it's an addiction, and the only remedy is to get back up there whenever you can. So, when John called last year and said Cree Lake was serving up giant lakers, and that I should join him to try for some more records with our fly rods, he already knew what my answer would be. And it didn't hurt that brothers Adam and Brandon Schreiber, the lodge owners, were as keen about our quest for trophy lake trout as John and I were, stepping up to take turns guiding us for the duration of our five-day mission.
In the end, that first day of fishing with Adam as our guide, with the temperature topping out at 5°C and the topsy-turvy wind bouncing between four and 18 kilometres an hour, gave us a good taste of what to expect in the days ahead: chilly temps, a good chop and plenty of fish.
All in the middle of nowhere.