Trail closures
AFGA fears that access will be limited for some hunters
As expected, Alberta has begun phasing in a ban on off-highway vehicles, or OHVs, in Castle Provincial Park and Castle Wildland Provincial Park—despite major opposition from riding, angling and hunting groups, including the Alberta Fish and Game Association. As of June 1, the combined length of trails now open to vehicles such as ATVs and motorcycles has been reduced from 350 kilometres to 137. Next year, that number will be cut to 37, and by 2020, only a one-kilometre section of trail, connected to a route outside of Castle Provincial Park, will remain open.
Alberta Environment and Parks has claimed the ban was put in place to protect the park, which is home to the headwaters of the Oldman River basin. The AFGA opposes the ban because it limits access for a large number of hunters, especially those who rely on OHVs due to mobility issues. In a letter to the minister of Alberta Environment and Parks, Shannon Phillips, the association called for the limited use of OHVs to be allowed on designated trails.
"As a conservation organization that supports the harvest of wild food, this also restricts traditional hunting and fishing opportunities for many Albertans, as it eliminates their means of getting into the backcountry to hunt, fish or gather, as well as their only practical means of removing a heavy harvest," the AFGA wrote.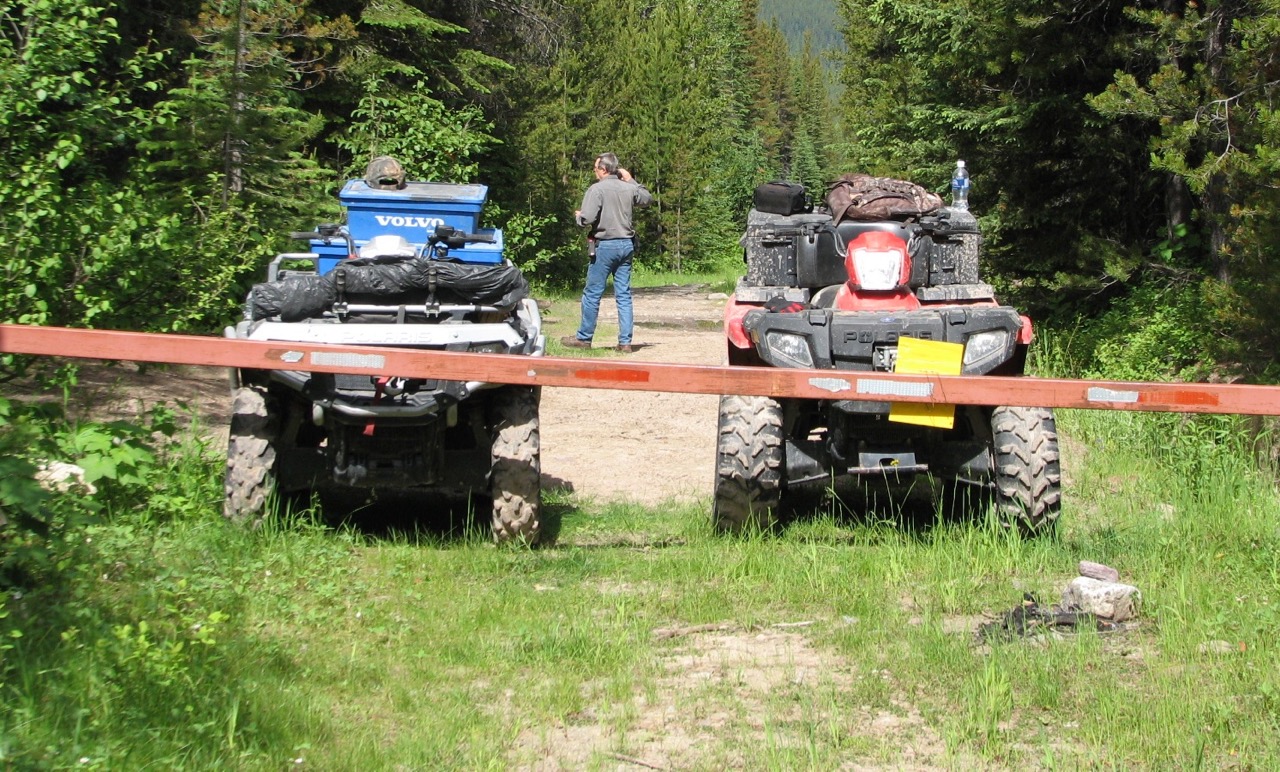 When it comes to game retrieval, at least, it seems the ministry may be willing to budge. The AFGA's first vice-president, Brian Dingreville, says he recently attended a meeting with park officials who said there will be open routes for game retrieval during hunting season, but they've yet to be determined. Those trails will be limited, however, and hunters will likely still have to haul out game on foot.
Dingreville says the compromise is both impractical and unsafe, as hunters won't be able to quickly extract their downed game. Any game left too long in the heat during the early hunting season can easily spoil, he says, as well as attract bears. "When bears hear a shot, it's like a dinner bell for them," he says.
While Dingreville adds that the AFGA isn't advocating for unfettered access to the park, he says the association does believes conservation and responsible OHV use are not mutually exclusive. The ministry has yet to respond to the AFGA's letter.
Learn more about the AFGA's programs and positions at www.afga.org.