Glazed Walleye
Asia-inspired crispy whole fish with ginger and garlic
Growing up in a household servinng only simple English-style food, I never experienced anything out of the ordinary when it came to cuisine. But boy, have times changed. In my kitchen, I'm always experimenting with the tastes and cooking styles of other cultures. No matter what your ethnic background, don't be apprehensive about trying something new, such as this one-pan dish I'm certain anyone would enjoy. Serves 2.
Watch chef Cameron Tait prepare this dish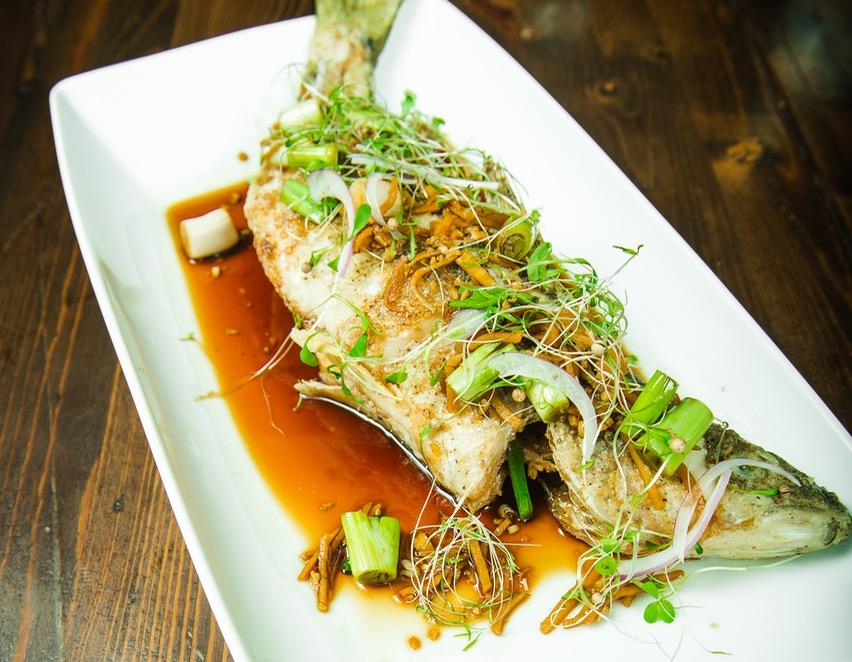 Ingredients
1 L Canola oil
1 whole 16-inch walleye, scaled and gutted
Salt and pepper, to taste
1 tbsp all-purpose flour
1-inch fresh ginger, peeled and julienned
3 cloves garlic, minced
¼ cup light soy sauce
2 green onions, sliced
2 tbsp Shaoxing rice wine
2 tsp sugar
2 tbsp water
½ cup microgreens or chopped cilantro
Heat oil to 350°F in a flat16-inch frying pan; ensure there's enough oil to completely cover the fish.
Preparation
Score fish four times on each side and season with salt and pepper. Sprinkle flour on both sides, then pat off excess.
Carefully place fish head first in the oil, making sure to release the tail away from you to avoid getting splashed by the hot oil. Cook for 3 minutes on one side, then flip over and cook for another 3 minutes.
Using 2 flat spatulas, remove fish from oil and place on paper towel; cover with tinfoil to keep fish warm. Remove oil from heat and pour all but 2 tbsp into a metal bowl to cool.
Set pan over low heat and add ginger and garlic. Sauté for 1 minute, then add soy sauce, onions, rice wine, sugar and water. Stir, then remove from heat.
Place fish on a serving plate and cover with sauce; garnish with microgreens or cilantro and serve.
To watch Cameron Tait prepare this dish and others, go to www.outdoorcanada.ca/food.
For the glass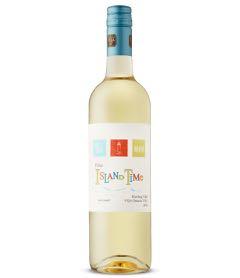 Light-bodied and refreshing on the palate, complete with hints of pear and peach, Pelee Island Time Riesling pairs exceptionally well with this dish's ginger and garlic flavours.