Whitefish go wild for slider rigs
Easy-to-make rig stirs up action on the bottom
Your winter whitefish success will skyrocket when you add a slider to your line. My favourite is a #6 Gamakatsu octopus hook baited with an orange-brown Mister Twister Nymph. After threading it on, I tie a barrel swivel to the end of the line to act as a stopper. Then I add an 18-inch leader to the swivel and tie on a Meegs jig, Jigging Rap or Williams spoon.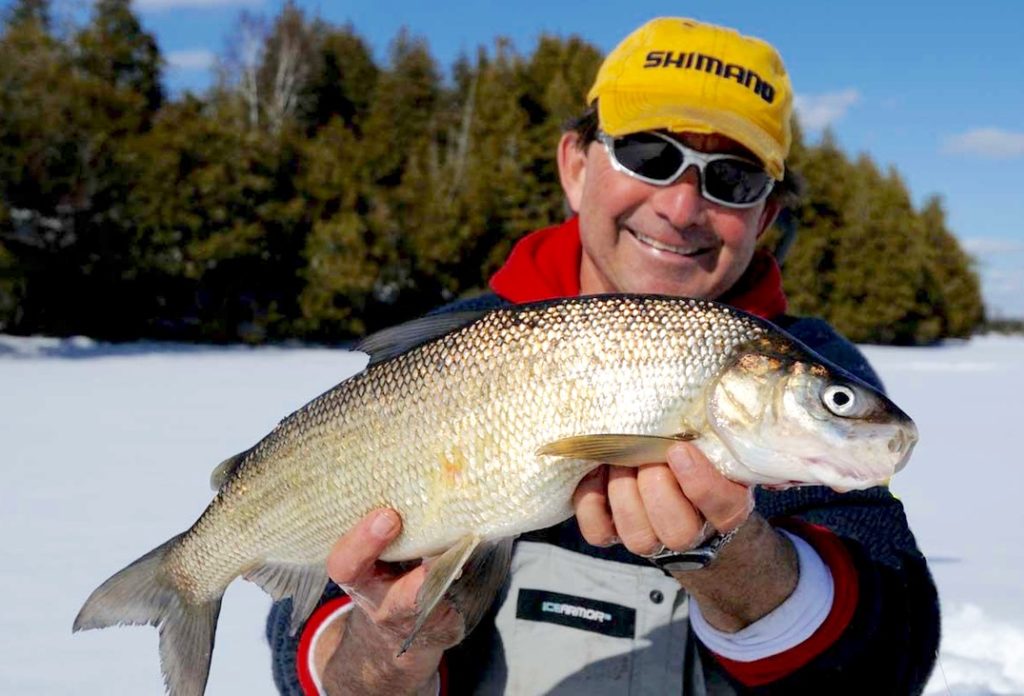 That way, when I drop the jig or spoon into the bottom sediment and stir it up to simulate a feeding fish, the slider looks like a dislodged insect. Some days, you'll hook most of the fish on the slider; other days, it will be on the lure. You'll even see the fish change their preferences over the course of a day. Regardless, the end result is the same—more whitefish on the ice.
[easy-tweet tweet="Want to catch more winter whitefish through the ice? Try this #IceFishingFriday tip from our @GordPyzer:" user="@outdoorcanada & @outdoorcanadaW"]
Every Friday this winter we'll be sharing Outdoor Canada's top ice fishing tips for 2020. Check back regularly to learn about the latest tackle, tips and techniques for icing more walleye, perch, northern pike, lake trout, crappies and whitefish. And you can see all of this year's ice-fishing secrets at www.outdoorcanada.ca/2020icefishing.