Be An Outlier...At The Ultimate Ice Fishing Show
Expert anglers from across Canada will be sharing secret ice-fishing presentations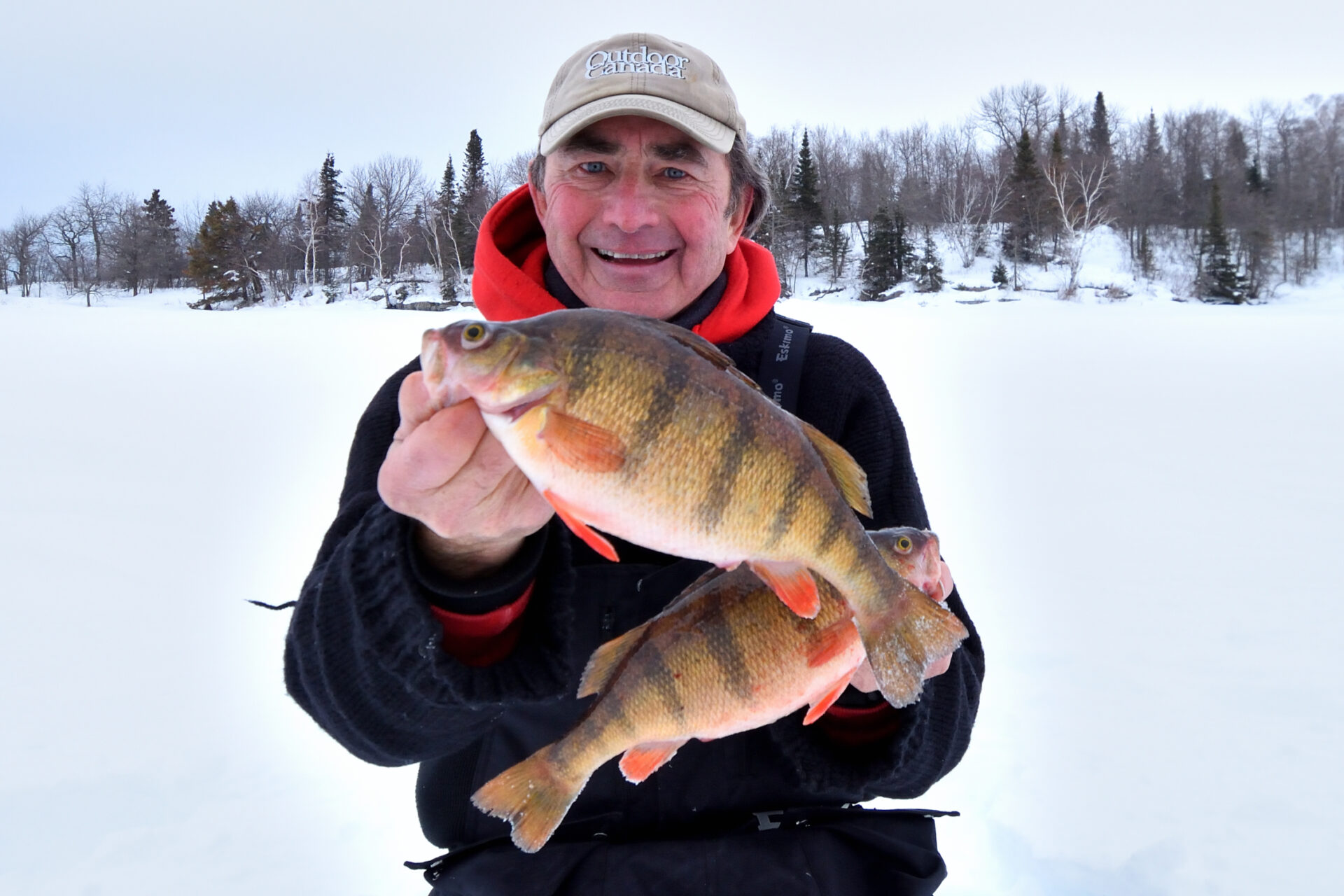 The Ultimate Ice Fishing Show gets underway this weekend, running from noon on Friday until Sunday evening, at the International Centre out by the Toronto's Pearson International Airport. And by the looks of the seminar speaker list, it's going to be exceptional. One of the biggest reasons why it is going to be such a profound learning experience is because the presenters come from so many different parts of the country. So, the techniques they rely on to catch the same fish under the ice are different and eclectic, to say the least.
Buddy Dave Chong, for example, is known for his wizardry icing jumbo yellow perch in Lake Simcoe, where he has become a magician of sorts wielding Russian hook-style lures like the McGathy Slab Grabber. When you see the lure it looks like a tiny piece of bent metal with a bead on the hook. You'd be forgiven for thinking: "What's the big deal with that thing?" But, when you hear Dave talk about teaming it up with the right rod, reel and line and then presenting it in numerous ways — depending on the mood of the fish — everything comes into focus.
But then the Matity brothers, Jeff and Jason—whose home water is Saskatchewan's giant Last Mountain Lake—take the stage and start talking about catching winter perch as well. And guess what? They rely upon a totally different set of ice fishing tools. Jeff once told me that when he was a teenager, the only things he wanted for Christmas were three Rattlin' Raps. He found six of them under the tree. Then he removed the treble hooks from each one, attached a three-inch length of stiff monofilament line to the hook hangers, tied on red #8 Gamakatsu octopus hooks and then baited up with wax worms. "I schooled my friends that winter catching walleye, yellow perch, northern pike, ciscoe and burbot," he chuckles. "I mean, I caught a jumbo perch on almost every lift. It was a complete game changer."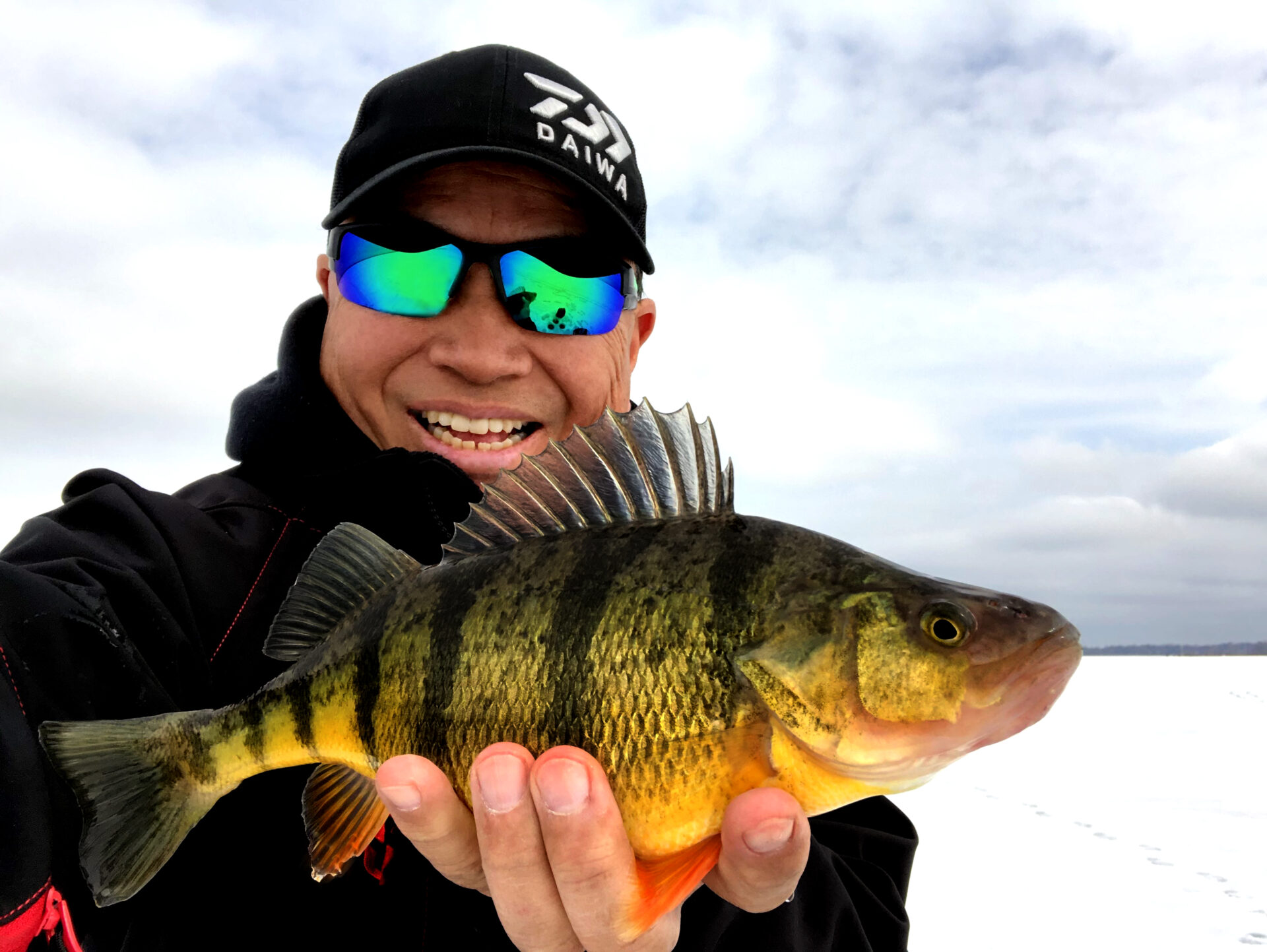 Grandson, Liam Whetter and I are also presenting seminars each day at the show, and no surprise here, yellow perch are one of our favourite fish to catch under the ice. We'll often decoy the highly curious pannies over to our holes using large flashy lake trout-style spoons like the Williams Whitefish. But after we call them in for a visit, we'll let the flashy lure fall into the mud on the bottom, or reel it up quickly so it's not a distraction, while the perch gobble up our Ned Rigs. And when the bite is super tough we have an ultra-secret fall back presentation that, well… you're going to have to come to seminar to see this one!  It's the same throughout the weekend, no matter the seminar speaker or the specific fish that he or she is taking about: expert anglers sharing ice-fishing secrets.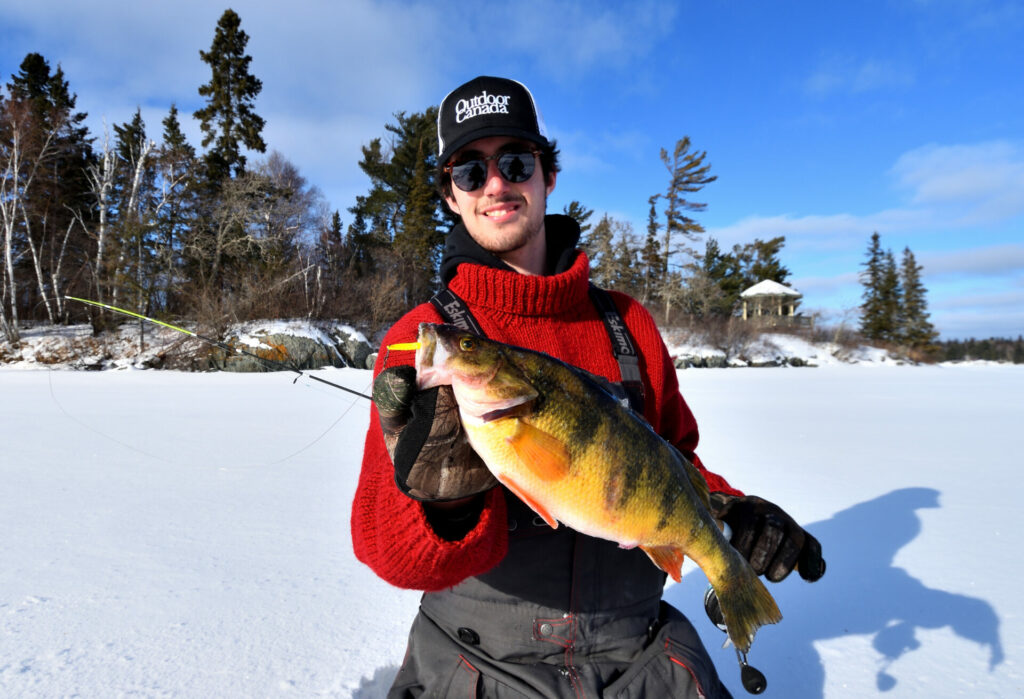 In fact, one off the most important fish-catching lessons I've learned over the years is that when you're an outlier, and you take presentations out of their geographic kingdoms, and show them to fish that have never seen them before, they often produce even better.
So, check the seminar schedule HERE  and then head out to The Ultimate Ice Fishing Show this weekend.  You'll leave grinning and with your head spinning from all the new ideas.
See you there!