The Speedster
In .28 Nosler, the Model 48 Liberty makes a great big-game rifle
In my mind, the Nosler brand will forever be synonymous with the partition bullet, which has been a part of my hunting landscape for more than 50 years. Unquestionably, it has changed the world of hunting bullets. Over those 50 years, however, Nosler has diversified to become much more than the maker of a single bullet design. Case in point are the Nosler Custom Limited Edition Rifles, introduced in 2005, and more recently, the Model 48 Liberty in three new high-performance calibres: .26, .28 and .30 Nosler.
The Model 48 Liberty is designed as a competitively priced rifle offering quality at a lower price point than Nosler's more upscale models, yet with the same proven Model 48 custom action and stainless match-grade barrel. Other features include a lightweight, aramid fibre-reinforced composite stock, a textured finish for a controlled grip in cold weather, and a one-inch recoil pad and straight stock design for reduced felt recoil.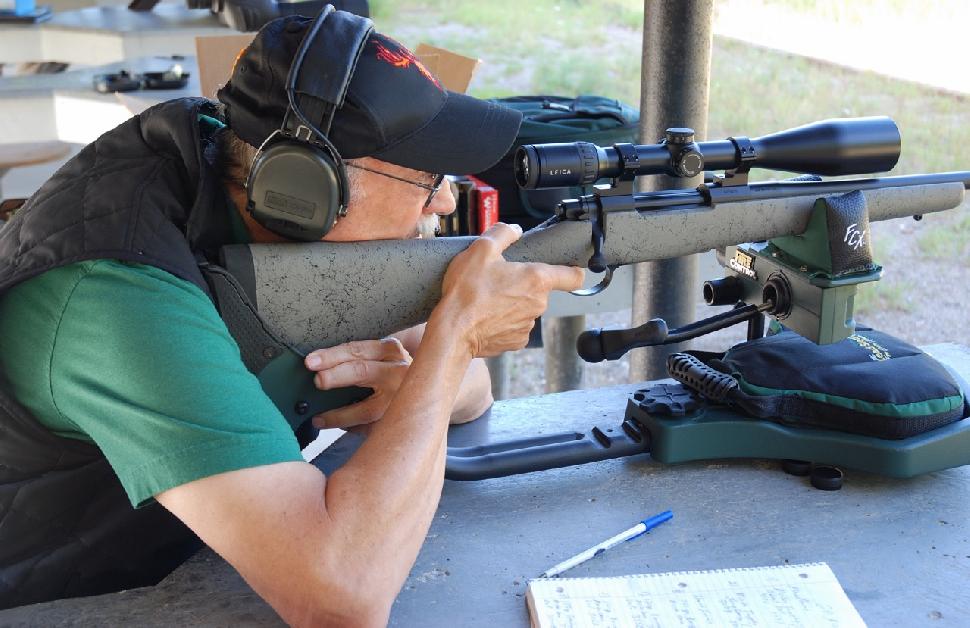 Then there's the fully free-floated barrel, glass and aluminum pillar bedding, lightweight aluminum hinged floorplate and shadow-line cheek piece for a consistent cheek weld. Rounding out the package are the two-position rocker safety, hand-tuned trigger and Cerakote all-weather finish on all metal surfaces for rust prevention and wear reduction. The rifle is guaranteed to provide MOA accuracy with Nosler ammunition.
While I could have tested the Liberty in any of the three high-performance chamberings, I opted to shoot the .28 Nosler. So, what separates this cartridge from the crowd? Surprisingly, it's a non-belted magnum case that will fit in a standard .30-06 Springfield length magazine, yet deliver velocities in a 26-inch barrel that are said to push 160- and 175-grain bullets downrange at 3,300 and 3,075 feet per second, respectively. That makes this a long-range cartridge capable of taking down all but a very limited number of big-game animals worldwide.
Test Results
Equipped with a Leica scope, the Liberty was a joy to shoot. The only negative comment I have is that the trigger had a bit of creep, which I understand will no longer be an issue because Nosler is in the process of changing over to Timney triggers. While I expected there to be some notable recoil, it was more akin to shooting a .270 Weatherby Magnum than what I've felt shooting .30-calibre magnums. In other words, it was quite manageable.
I decided to test the accuracy of the rifle at 100 yards with a variety of ammo, then select one top load and test it again at 300 yards. There were a couple of surprises. Most notably, Nosler's 160-grain AccuBond factory ammo outshot its 175-grain AccuBond Long Range ammo. In fact, the first group I shot with the 175s grouped into 1½ inches, so I fired a second group and got it within one inch. The 160s bettered that, however, with a ⅝-inch group.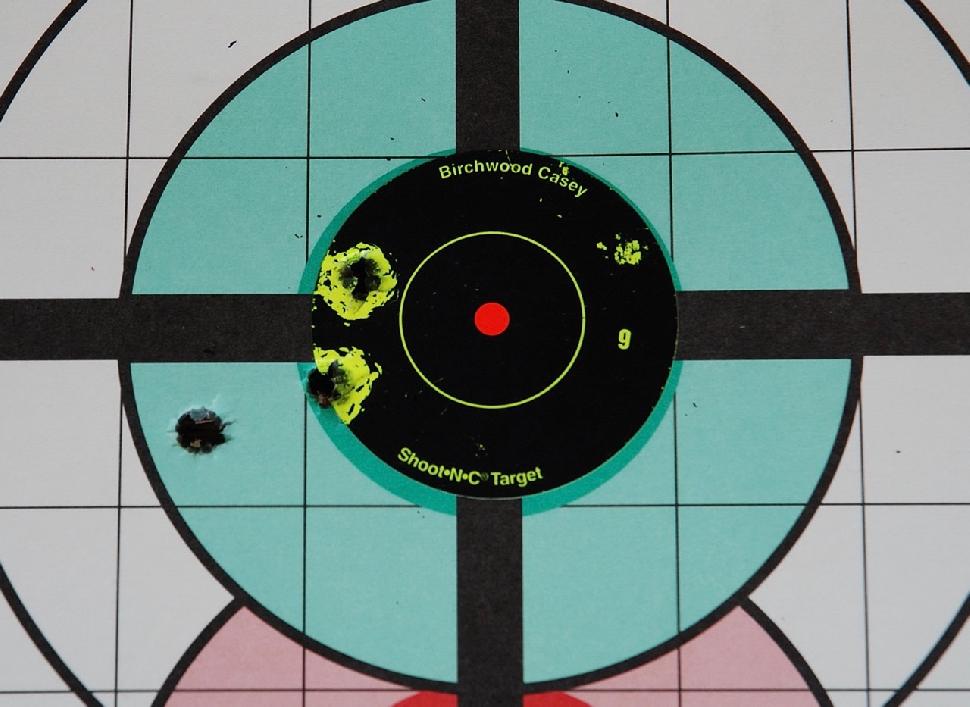 As for my handloads, both Hornady's 162- and 175-grain EDL-Xs shot lights out, with half-inch or better groups. And at 300 yards, the 175 ELD-Xs shot into a 1¼-inch group. Now that's outstanding repetitive accuracy.
For hunting North American big game, other than possibly bison or Alaskan brown bears, my choice in factory ammo would be Nosler's 160-grain AccuBond. And for handloads, I'd opt for either Hornady's 162 or 175 EDL-Xs. Both offered half-inch or better accuracy, and the 162s, with a near max load, fell just shy of 3,200 fps. Finally, the 140-grain Barnes Tipped TSX load, which pushed a half MOA with velocities topping 3,200 fps, would make a super mid-size game load. The choice is yours—all of these rounds make this a deadly long-range rifle.
B.C.'s Mark Hoffman is Outdoor Canada's hunting firearms reviewer.

The Specs
Calibre: .28 Nosler
Barrel Length: 26″
Overall Length: 46.5″
Length of Pull: 13.5″
Drop at Comb: 0.75″
Drop at Heel: 0.5″
Weight: 7.65 lb
Rate of Twist: 1 in 9″