Affordable first
Franchi joins the centrefire game with the quality Momentum
With a century and a half of firearms manufacturing behind it, Italy's Franchi has unveiled its first-ever centrefire hunting rifle, the Momentum. Best known for making value-priced shotguns, Franchi may well have taken a leap of faith by entering the highly competitive centrefire market. The Momentum's price point should, however, appeal to a lot of hunters.
My first look at this bolt-action came during last year's Shooting, Hunting and Outdoor Trade Show in Las Vegas. After some rudimentary handling of the Momentum, my interest was piqued by the rifle's features, fit and modern design. While priced to sell at around $1,000, this centrefire does not scrimp on quality for the money.
Most immediately notable is the Momentum's synthetic stock. While the rigid polymer construction is standard fare, the design is not. It has a degree of class and styling that you normally don't find on a value-priced rifle. The ergonomics, which include contouring, are appealing, while the crisply checkered pistol grip, forearm and area over the magazine box offer a firm grip in five of the most common shooting positions. The pistol grip is also a bit thicker than on other standard stocks.
The TSA recoil pad on the Momentum's stock promises to reduce recoil by 50 per cent, while the stock itself offers recessed swivel attachments and a checkered recess at the bottom rear for hand placement when shooting off the bench. Mechanically, features include a free-floated, chrome-molybdenum, cold-hammer-forged precision barrel, which is threaded on most models for attachments such as a muzzle brake.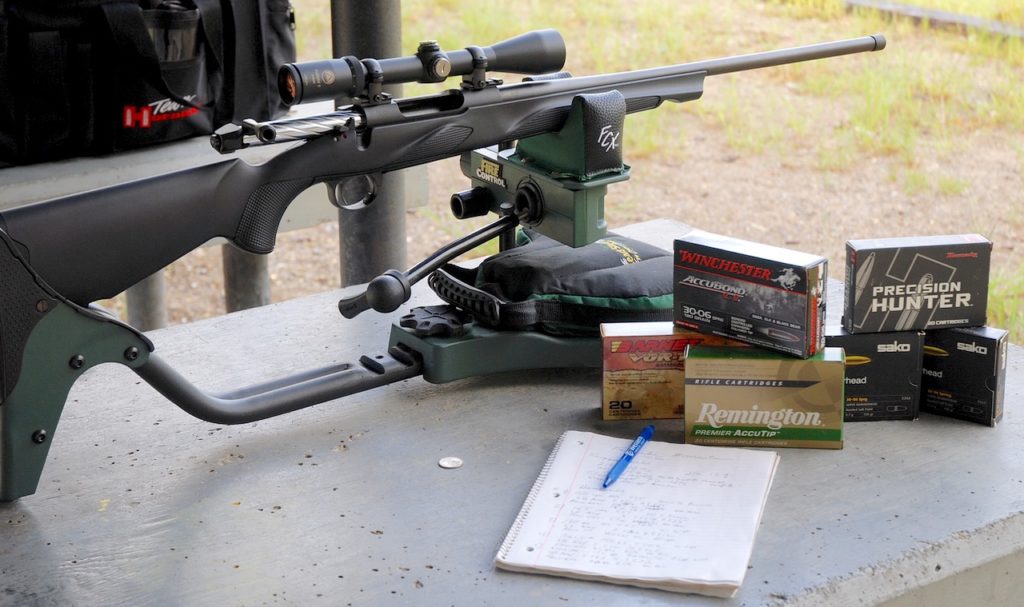 The one piece, three-lug fluted bolt offers a short 60-degree lift, and easy disassembly. There's also a crisp single-stage trigger that is adjustable from two to four pounds, while the two-position safety allows the hunter to remove a cartridge with the safety on.
TEST RESULTS
After mounting a Burris scope, I first set about checking the trigger pull, which was better that expected considering the value price. With no creep, the pull weights varied ever so slightly between two pounds 12 ounces and two pounds 13 ounces. Kudos to Franchi for a quality trigger—no need for adjustment here. Complete with the scope and mounts, the entire rig weighed in at seven pounds 12 ounces, which is quite reasonable for a hunting rifle.
Unfortunately, my first trip to the range did not go as planned. At 20 yards, there was simply insufficient windage adjustment to put even a single round on target. Thankfully, I had a set of smithy tools with me to at least root out the problem, which turned out to be base holes that were drilled off-centre. To solve the problem, I simply dug into my supply box and installed a set of Remington Rem 700 integral mounts, which did the trick very nicely.
On the range, both the scope and rifle performed as expected, with no notable issues. The rifle cycled well, and quickly thanks to the short bolt lift. While I found the two-position safety operated as advertised, I just happen to prefer a three-position safety, which eliminates the possibility of the bolt accidently opening when the safety is on. The stock, meanwhile, fit well and I had little difficulty with eye to scope alignment.
I decided to test the Momentum with and without a muzzle brake. My thinking here was to provide recoil-sensitive shooters with details on accuracy and potential recoil reduction with a muzzle brake. My unsophisticated diagnosis put the recoil reduction at about 50 per cent, accompanied by considerably less muzzle jump and sustained accuracy.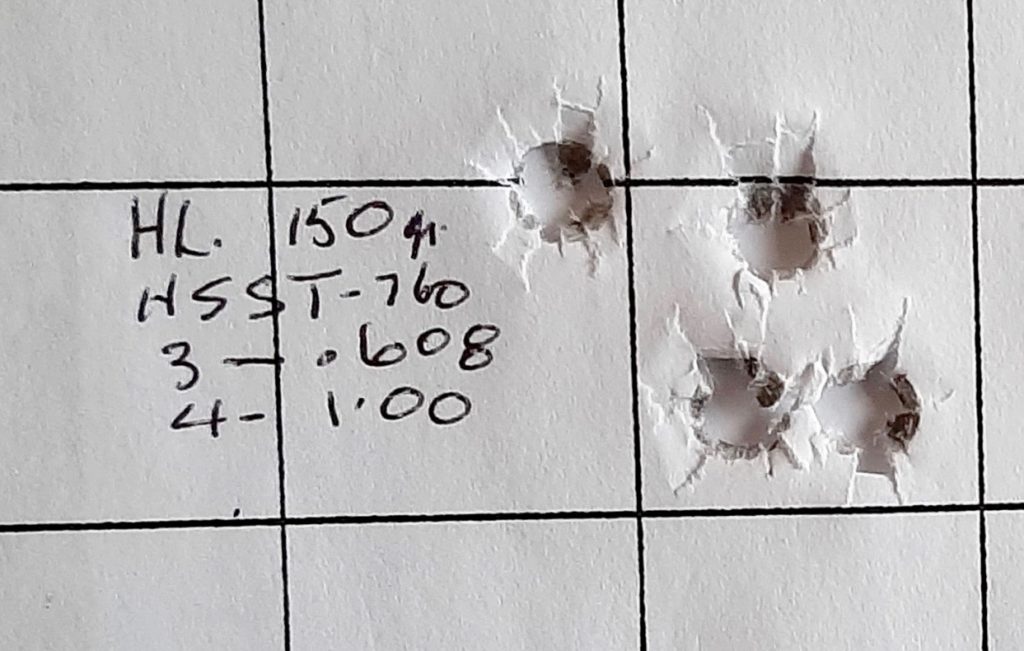 The first 14 factory loads tested without a brake averaged 1.288 inches, while the seven factory loads tested with the brake averaged 1.26 inches, making for virtually the same result. My handloads averaged just a tad better at 1.022 inches. For a hunting rifle, this is quite respectable accuracy. If hunting deer-sized game, I would choose either my handloaded 150-grain Hornady SSTs with Winchester 760 powder, or Barnes VOR-TX 150-grain Tipped TSX BT cartridges. For larger game, I'd go with either Federal Premium 180-grain Trophy Copper or Winchester Expedition Long Range 190-grain AccuBond factory loads. All shot well with quality game bullets.
So, brake or no brake? Whether you're recoil-sensitive or not as a shooter or hunter, I would recommend including the muzzle brake. On the range, it will allow you to shoot flinch-free longer. In the field, meanwhile, the reduction in muzzle jump will afford a much quicker on point second shot. A word of caution, though: hearing protection is a must.
For the price, this is a well-designed rifle that performs, fits and handles well. Franchi clearly put a lot of thought into the Momentum's design and construction, making for a solid success.

THE SPECS
Calibre: .30-06 Springfield
Barrel length: 22″
Total length: 42.3″
Weight: 6.6 lb
Length of pull: 14″
Drop at comb: 1.31″
Drop at heel: 1.75″
Rate of twist: 1:11″