FISHING INDUSTRY RECOGNIZES LEADERS
Outdoor Canada chief earns double honours for decades of fostering Canadian angling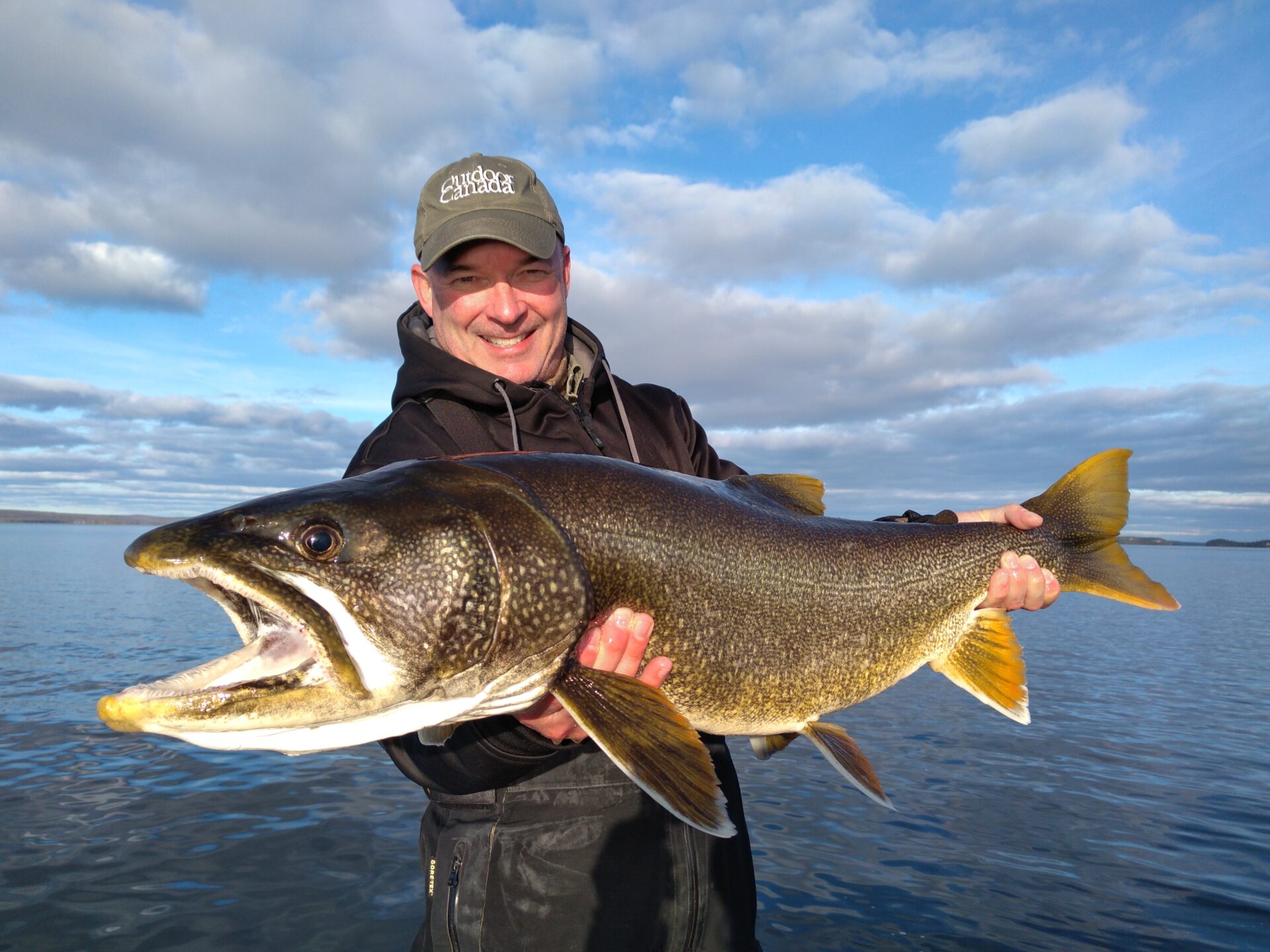 Patrick Walsh (above), the editor-in-chief and brand manager of Outdoor Canada and Outdoor Canada West magazines, has been named this year's inductee into the Canadian Angler Hall of Fame. The honour was announced this morning at an awards ceremony during the Spring Fishing and Boat Show's annual sportfishing industry breakfast in Mississauga, Ontario.
A career magazine journalist and avid angler and hunter, Walsh has been at the helm of Outdoor Canada since 2000. He was chosen as this year's inductee because of his long-time dedication to promoting recreational fishing in Canada and to covering the issues that matter to anglers and hunters, said Hall of Fame alumnus Phil Morlock, who presented the award to Walsh.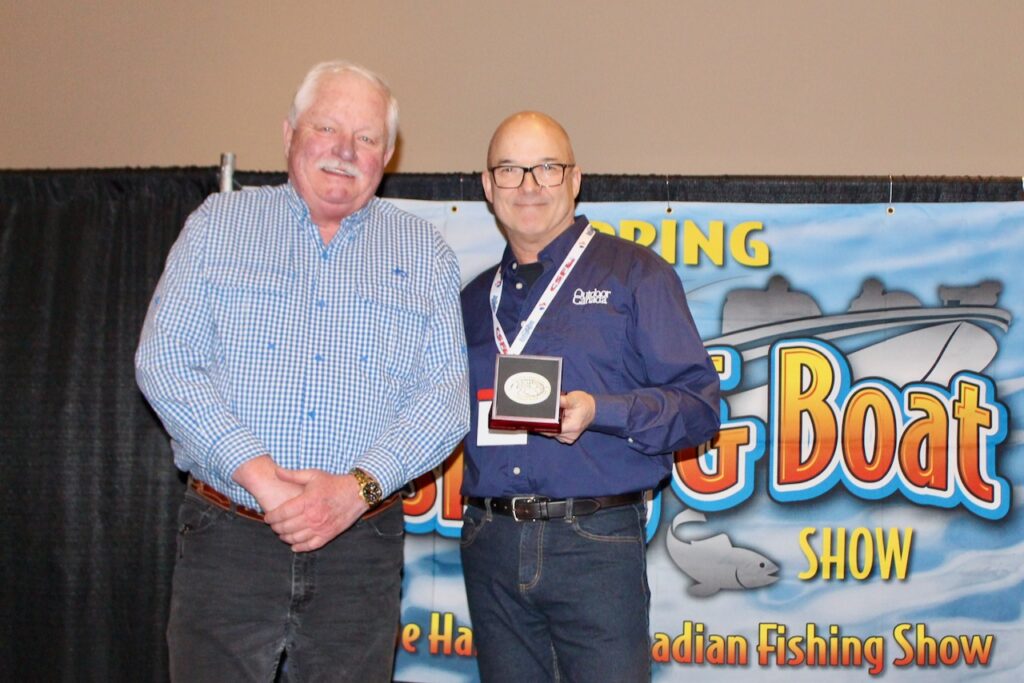 "Every issue of Outdoor Canada that I read strikes me as being better than the past issue," Morlock said before calling Walsh to the stage. "That's not to take anything away from the past issues but I see improvements all the time."
He went on to praise Walsh for his commitment to creating high-quality outdoor journalism and for providing a platform to raise awareness of timely, important and sometimes controversial issues. A long-time advocate for anglers' rights in Canada, Morlock commended the Outdoor Canada editorial team for "putting information out there about our outdoor heritage activities—the how to, the where to—and for being willing to give voice to some problematic issues."
Now living in Peterborough, Walsh grew up in rural Ontario outside of Bracebridge, where his father taught him how to fish and hunt. He got his start in the media in 1983 as assistant editor of Muskoka Life magazine, and soon earned the 1984 Greg Clark Outdoor Editorial Writing Award, his first of many writing and editing honours. Among his career highlights, Walsh taught journalism for four years in Tanzania, and served as president of the National Magazine Awards Foundation. His says his crowning achievement, however, was to be named editor-in-chief of Outdoor Canada magazine in 2000.
In that role, Walsh has sought to entertain and inform readers with engaging content, while promoting conservation and sustainability through responsible angling and hunting practices. He and his team have also made it part of their mandate to celebrate the traditional pursuits of fishing and hunting as key parts of Canada's cultural heritage. "There are countless fantastic people in this industry worthy of this award, so I'm extremely grateful to the HOF alumni for seeing fit to invite me to join their ranks," Walsh said in his acceptance remarks.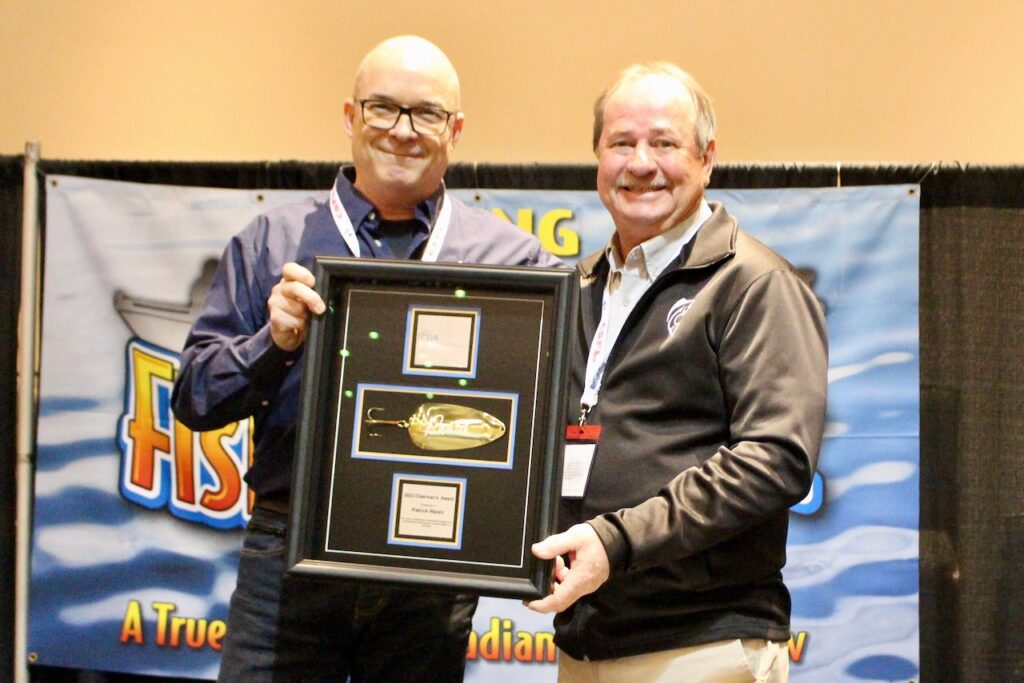 Since 2016, Walsh has been serving on the boards of the Canadian Sportfishing Industry Association (CSIA) and Canadian National Sportfishing Foundation, assisting in initiatives to promote and grow the sport of fishing in Canada, and advocate for Canadian anglers.
At the ceremony, he was also presented with the CSIA's Chairman's Award, which is "given to an individual who engages in advocacy and leadership in support of recreational fishing and conservation in Canada."
"This is an energetic, resilient and forward-looking industry, and I'm pleased to give back and do my small part to further its aims," Walsh said in accepting the Chairman's Award.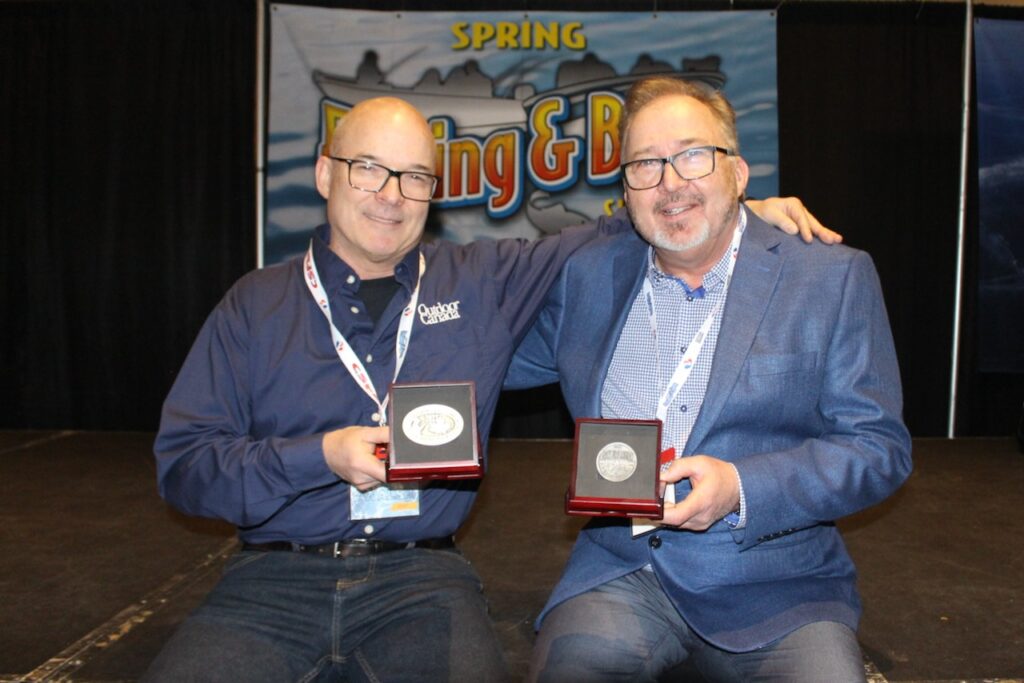 Meanwhile, the prestigious Rick Amsbury Award of Excellence— named for the late sportfishing champion and founder of National Fishing Week—went to the CSIA's managing director, Mike Melnik. The Rick Amsbury Award of Excellence is "presented annually to an individual or individuals judged by the angling community based on their outstanding performance put forth through the course of the year."
In his acceptance speech, Melnik said that whenever he's asked in radio or TV interviews about National Fishing Week on why he wants to get more people on the water, since it could increase pressure on the fishery, he often reiterates Amsbury's answer to the same question. "When you introduce people to fishing, especially kids, you are introducing the future caretakers of the fishery," Melnik said. "He was so right about that. I'm happy to invoke his name and his memory every year during National Fishing Week. This is a great honour."
To learn more about the Canadian Angler Hall of Fame and read about past inductees go here.