BEGINNER'S PLUCK
How a bass tournament newcomer helped take home the top prize
Although he first started fishing at age three with his father, St. Clements, Ontario's Mark Goodwin is admittedly not an experienced tournament angler. Until entering last July's Anchor Bay Bass Master Classic, in fact, he'd only ever competed in a friendly derby organized by some friends.
Clearly, the 61-year-old's lack of official tournament experience didn't hold him back—Goodwin and his fishing partner, Derek McAllister, placed first during the one-day event on central Ontario's tri-lake system of Pigeon, Buckhorn and Chemong Lakes. Here's how they earned their trophy, and a cheque for $3,750.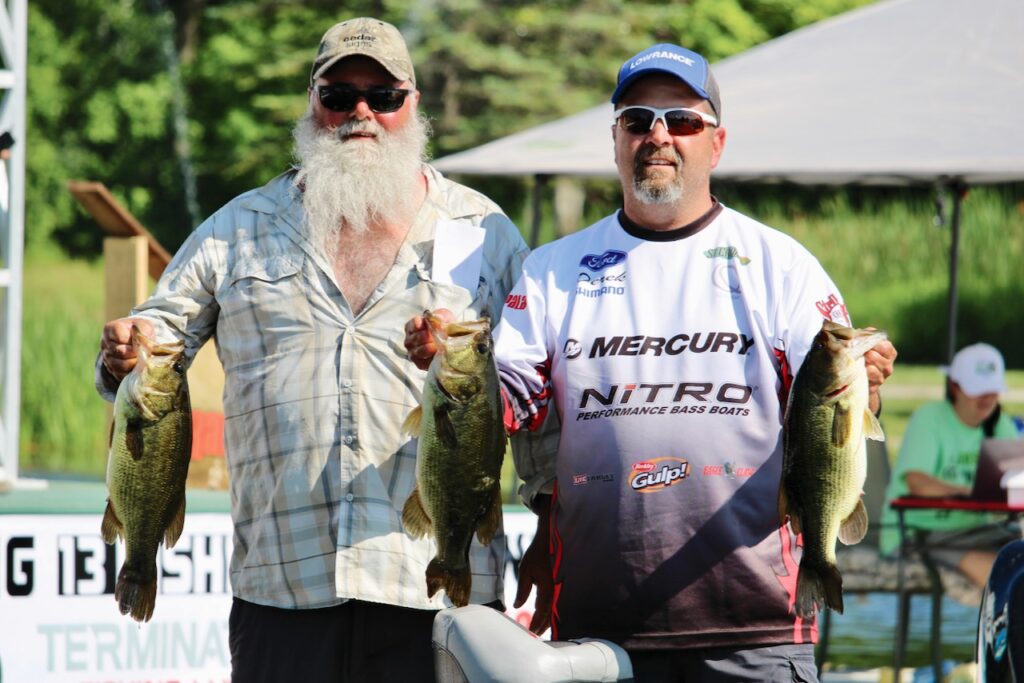 PLANNING
In tournament fishing, it's important to create a game plan and stick with it unless conditions force you to change, Goodwin advises. "We picked a plan and stuck to it," he says. "For the first couple of hours, it was a tough go, but we were in areas that I've fished before and I knew there were large fish there. All of a sudden, the weather changed, and things started working out well." Translation: have confidence in your plan and follow it through.
ADAPTABILITY
While it's important to stick to your game plan, you also need to adapt to changing conditions, Goodwin says. For example, you may want to fish a certain weedbed that you know is good, but the wind is too strong to fish it. "And if you can't tell if your bait is touching the bottom, you won't have a feel for it," he says. You may still be able to fish your same plan in a different area, though, so look for other points, islands or spots that are more fishable. "You've always got to have your B-spots, and it doesn't hurt to have some C-spots in your pocket, too."
STRATEGY
"I start aggressively and work my way down from there," says Goodwin, who fishes for largemouth more than smallmouth bass. "If you pitch aggressively when you start out, the chance of getting a large fish is better," he says. "When you start finessing down, the fish tend to get smaller." During the tournament, Goodwin and McAllister began the day by targeting smallies in the morning, then switching to largemouth bass as the sun got higher. "We started going to the deeper weeds," says Goodwin, noting that they focused on weedlines in transition zones where the bottom changed from big rocks to small rocks close to drop-offs. "That's everything that you want to look for."
Find out more about the Anchor Bay Bass Master Classic at www.anchorbaybassmasterclassic.ca.