Mixed land use
Habitat development area in province's south is a model of cooperation and conservation
Demonstrate how cattle ranching, wildlife conservation and the oil and gas industry can all coexist on the same land—that's the goal of the Antelope Creek Ranch Habitat Development Area, managed by the Alberta Fish and Game Association in partnership with Ducks Unlimited Canada, Wildlife Habitat Canada and the Alberta government.
The key to maintaining a healthy balance among the three different land uses is to approach the challenge holistically, says Neal Wilson, who co-manages the 2,225-hectare ranch with his wife, Shannon Burnard. "I don't like to think of any one of them being a priority," he says. "They're all important."
There are 18 wetlands on the property, located west of Brooks, providing habitat for several species of waterfowl, including Canada, Ross's and snow geese, pintails, northern shovelers, cinnamon and blue-winged teal and coots. There are also wading birds such as blue herons, black-crowned night herons, American bitterns and yellowlegs. Pronghorn antelope and deer are found on the ranch, as well.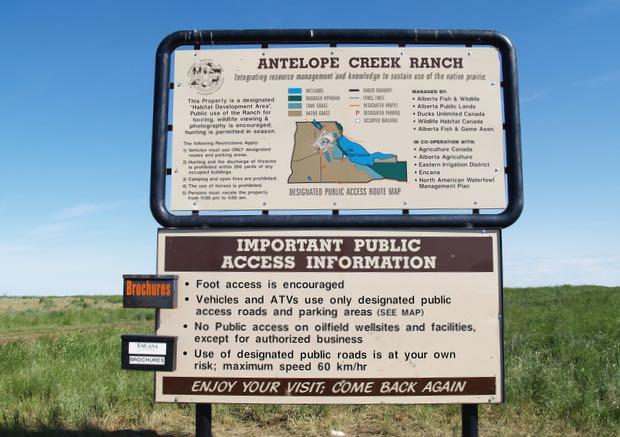 According to Wilson, the cattle help improve habitat for the wildlife, and industry provides lease revenue to run programs, such as educational workshops for industry professionals and landowners on how to evaluate range health. "You need the domestic animals to keep things operating for the wildlife," he says. "Our goal is to keep the range in good condition for the wildlife, so they have nesting habitat and some cover to raise their broods on."
So far, Wilson says the project is working, and that means good news for hunters, too. "With the provincial government involved, it's public land, so it's open for public use any time during the year," he says. "And as long as there's an open season and they have their tag, people can come out and hunt."
Learn more about the AFGA's programs and positions at www.afga.org.