Historic win
A fishing first for Canadian bass pro Chris Johnston
Peterborough, Ontario's Chris Johnston made angling history this past July when he won the 2020 SiteOne Bassmaster Elite tournament on the St. Lawrence River and Lake Ontario—the first time a Canadian has ever won a Bassmaster Elite event. "To be able to do it on what I would call my home waters was pretty special for me," says the 31-year-old pro angler.
Due to COVID-19 restrictions, anglers in the four-day tournament—held out Clayton, New York—were only permitted to fish on the U.S. side of the St. Lawrence and Lake Ontario. Fortunately for Johnston, however, he was already familiar with the area, having fished numerous Competitive Sport Fishing League events out of Kingston. "For people who don't know Lake Ontario, it gets pretty rough," he says, partly crediting his home-court advantage for the win.
While the waters were fairly calm during the first three days of the four-day tournament, the wind picked up on the final day, whipping up six- to eight-foot waves. "Going into the last day, I had a spot that I had been saving because I knew the weather was coming," Johnston says. He also knew the tournament leader up to that point, Paul Mueller, didn't have much experience on Lake Ontario.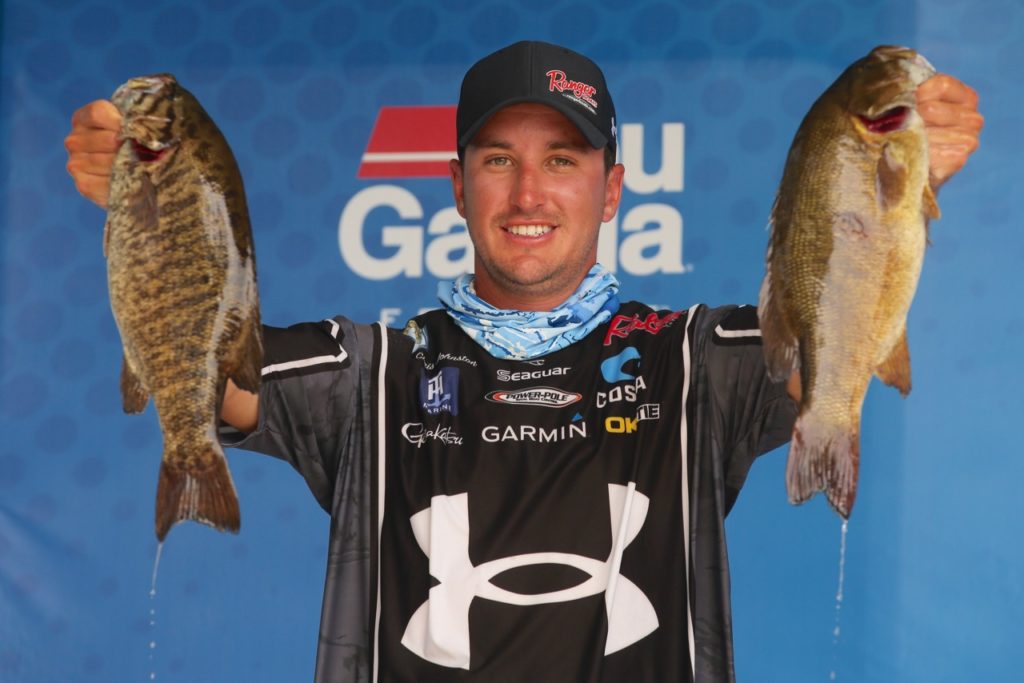 "I thought maybe this was my best chance, because I was two pounds behind," he says. "I've fished in that wind before, and knew if I could get out there and get 22 or 23 pounds, it might make him struggle because he's not used to that kind of water."
Johnston's decision to battle the wind and waves turned out to be the key. While Mueller stayed in the St. Lawrence and weighed in an 18.94-pound, five-fish bag, Johnston made an eight-kilometre run out into Lake Ontario, where he caught five fish totalling 22.75 pounds. In the end, his overall four-day weight for 20 fish was 97.5 pounds, earning him a hefty US$102,000 paycheque—and an enduring place in Canadian fishing history.