Child champion
Helping brighten young lives through fishing
Stanley Joshuasingh is on a mission to bring some outdoor magic to the lives of disadvantaged kids. Since 2005, when he cofounded the Catch A Dream Kid's Fishing Derby with friend and bass pro David Chong, Joshuasingh has been working to help improve children's lives through angling. Two years ago, he founded his latest initiative, NeXgen Young Anglers, a not-for-profit that runs an annual catch-and-release derby for kids aged four to 14.
The children are attached to a variety of local organizations, including Big Brothers, Big Sisters, Boys and Girls Club of Canada, Make a Wish Foundation and the Children's Aid Society. Some have developmental, medical or behavioural issues, while others come from broken homes, but they all benefit from the angling experience, Joshuasingh says. (This year's derby was slated take place in August, in Lindsay, Ontario, and attract 125 kids and their families or caregivers. However it has been cancelled due to COVID-19 restrictions.)
"Fishing is a therapy," explains the Richmond Hill photographer and graphic artist, noting that every participant goes home with a new fishing rod, T-shirt, cap, water bottle and goodie bag of school supplies. "At the end of the day, you look at these kids and you see the smiles and the contentment. It's mindboggling."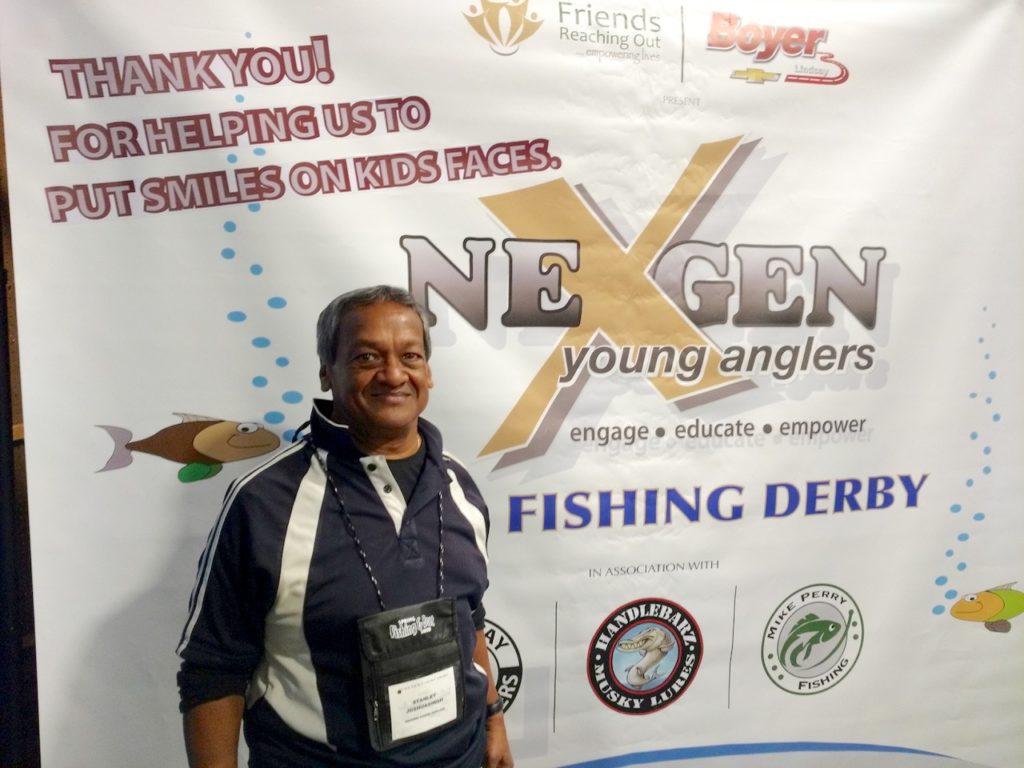 To help run the derby, Joshuasingh teamed up with Lindsay Bassmasters, Muskies Canada, the Canadian Fishing Network and the Ontario Fishing Club, all of which provide volunteers to teach the kids the basics of conservation-minded fishing. He says his ultimate goal is to continue to grow NeXgen, garnering more sponsors so he can launch further tournaments across Ontario—and have a positive impact on even more children. Says the 63-year-old fishing philanthropist: "That's my driving force."
Learn more about NeXgen Young Anglers at www.outdoorcanada.ca/ngya.