Taking aim
Pointers for picking the proper target to sharpen your shooting
To keep your archery skills sharp, you need to do a lot of practise shooting, and that can take its toll on both you and your target. There are hundreds of different targets now on the market that bowhunters can use to hone their skills, both at home and in the field. The key is to get one that can take a pummelling, as well as let you easily remove the arrows without the aid of a puller. To determine what type of target is best for you, consider the following factors.
Commonly made with layered foam, open-cell foam or polyethylene closed-cell foam, today's targets come in a wide variety of sizes and shapes, including 3-D animals, bags, triangles and cubes. It's easy to get overwhelmed by the number of choices, and the technologies are constantly evolving to keep up with the increasing speeds of compounds and crossbows.
To gauge a target's durability, it really comes down to its density, how easily you can remove arrows from it, and how well it self-heals. You also want a target with as many different shooting surfaces as possible—the more options it offers for spreading out the points of impact, the longer it will last.
As with most purchases, you get what you pay for. The good news is, most targets are of good quality, although some are more durable than others. Self-healing foam targets have an incredible lifespan, even when shooting broadheads. Layered-foam targets, on the other hand, are fine with field points, but they take a beating from broadheads.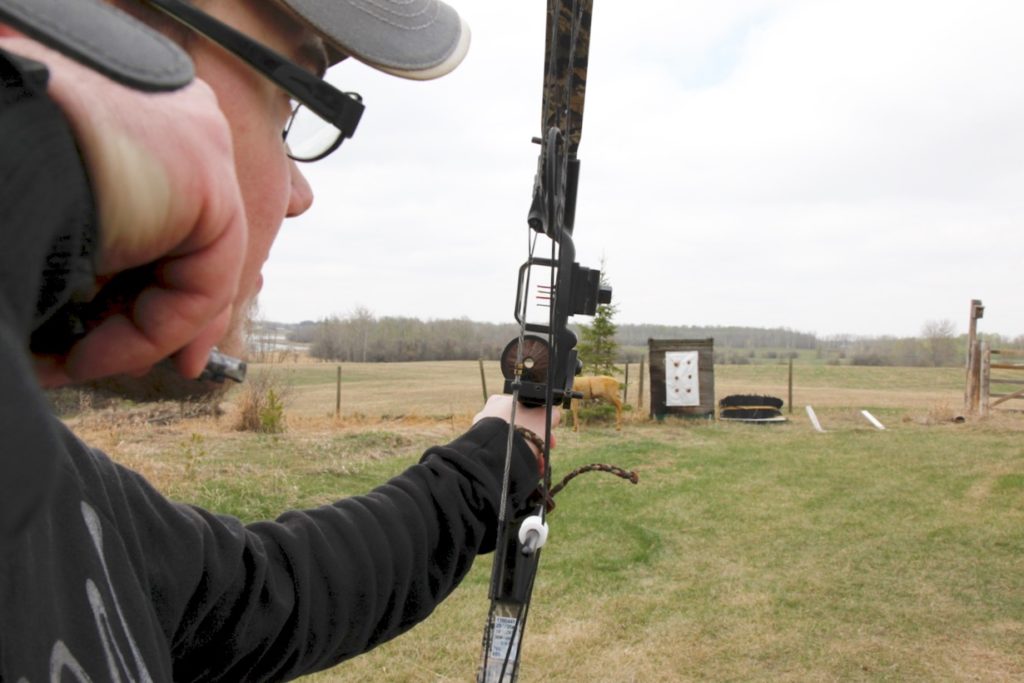 As for shapes, blocks are great for dialling in bows—having six different sides to shoot helps ensure one side doesn't get blown out. A 3-D target, meanwhile, is an excellent practice aid for competitive shooters aiming to place an arrow in the rings. Lifelike targets are also great for practising shooting at angles and hitting the vitals on a real animal.
Finally, you need to consider where you plan to use your target. A small portable target that can be easily transported to your hunting area is essential for practising in the field, and for confirming your bow's accuracy. Big, heavy, durable units are great for the backyard, but they're too bulky and heavy for transport.
While you research your options, you can create your own target until you're ready to buy. For example, I stuff a grain seed bag with those tough plastic sheets used to wrap pallets. In fact, several of my homemade field targets are still in use after a decade of helping me get ready for when a real animal steps into range.
TOP TARGETS
Here are some of my favourite targets now on the market. They're all worth considering for their various features and applications.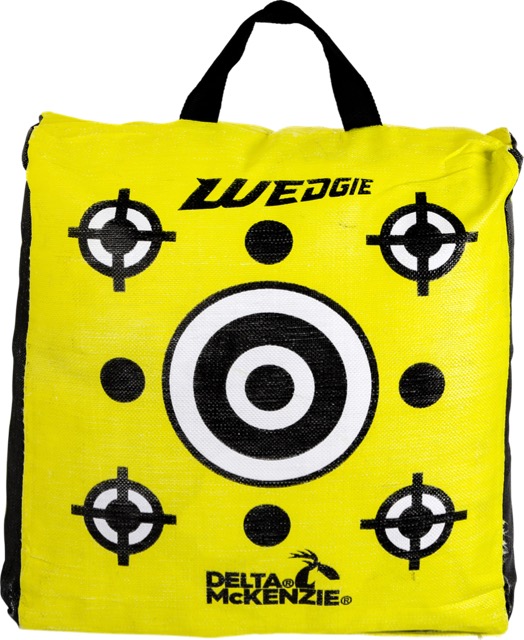 WEDGIE
As the name implies, Delta McKenzie's economical Wedgie target is wedge shaped, allowing it to sit upright almost anywhere without a stand. Boasting stopping power for both vertical and horizontal bows, the portable bag-style target comes in 20- and 24-inch models. It's great for use in the field or backyard. More info: www.dmtargets.com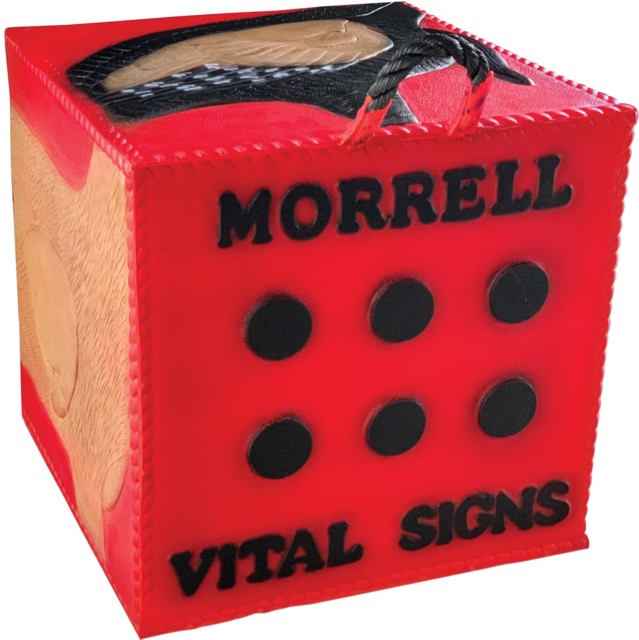 VITAL SIGNS 2 COMBO FOAM TARGET
New to Morrell Targets' line of incredible self-healing foam targets, the Vital Signs 2 Combo makes it easy to remove arrows without the aid of a puller. Featuring 19 different aiming points, the target can stop field points, fixed blades and mechanical broadheads travelling up to 450 fps. More info: www.morrelltargets.com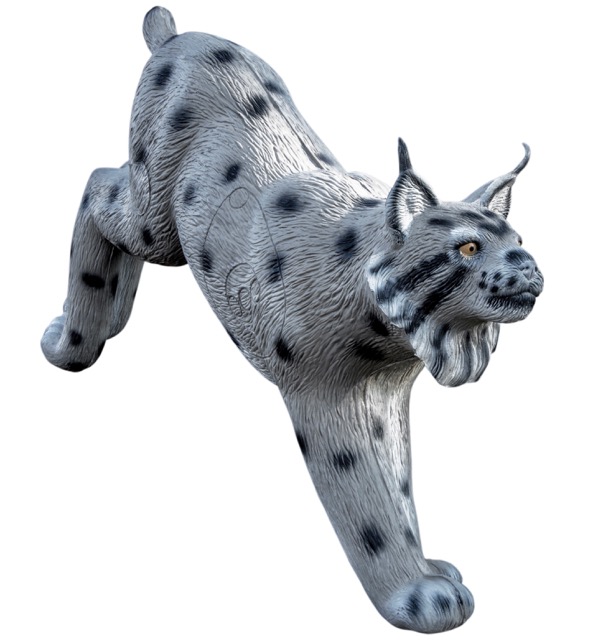 COMPETITION SERIES
Of the four new targets Rinehart added to its Competition Series in 2019, I like the life-sized Lynx best. Constructed of Rinehart's proprietary self-healing foam, the target features target scoring rings, making it a good choice for competitive shooters wanting to practise high-scoring shots. More info: www.rinehart3d.com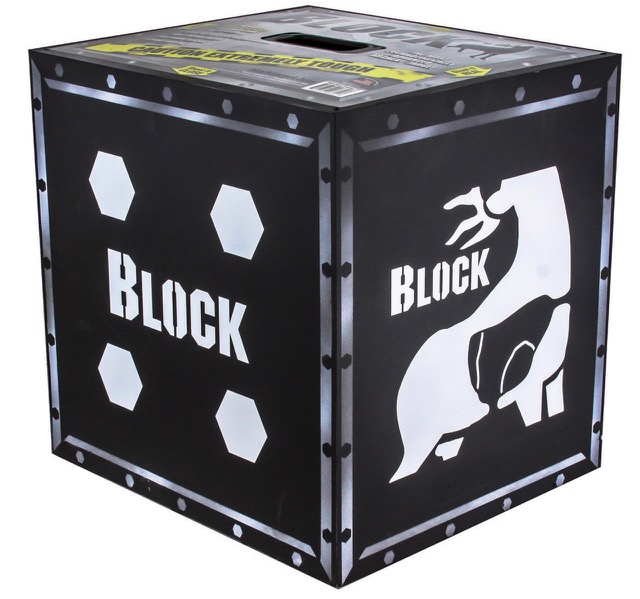 VAULT
Available in four sizes, Block Target's Vault features a high-density layered core, making it easier to remove broadheads and field points, while prolonging the target's overall lifespan. Sporting four shooting surfaces and multiple offset aiming points, this target is ideal for taking on the road or practising in the backyard. More info: www.feradyne.com