Venison medicine
Are you losing too much venison? Here's how to balance a quick kill with less wasted meat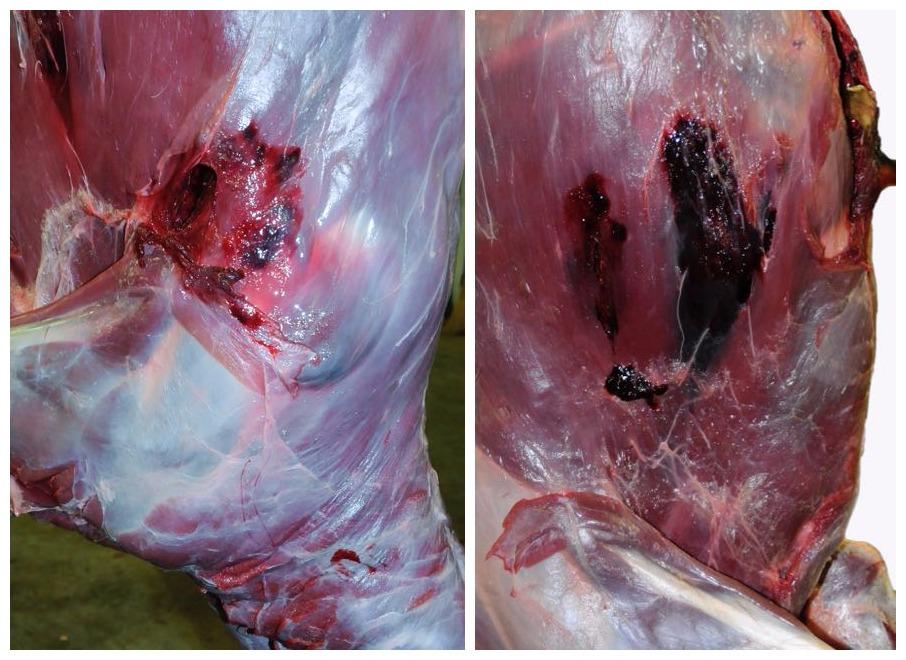 #1 Shot Placement
The simplest way to avoid meat damage is to shoot the animal where it doesn't have much meat. At close range, it's tempting to aim for the head. A brain shot will kill instantly, but it's a small target and ungulates never hold still for long. Deer typically feed for a few seconds, then lift their head to watch and listen for predators. Aiming for the head, therefore, could lead to a miss or, worse, a badly wounded deer.
Neck shots are difficult, too, as the position of the spine within the neck is hard to pinpoint. And because the spine is also relatively small, there's not much room for error. Plus, mature bucks and bulls in the rut have heavy neck muscles, so bullets with light jackets may not penetrate both the muscle and spine.
Also keep in mind that the neck has a lot of good meat, which can be ground into burger or cut into pot roasts. In fact, slow-roasting neck meat transforms the collagen into gelatin, creating a juicy and tender piece of venison. You don't want to risk ruining that with an errant neck shot.
Minimizing exposure to disease is another reason to avoid aiming for the head or spine. Chronic wasting disease (CWD) attacks the nervous system in deer and elk, infecting the brain, spinal cord, eyes, spleen and lymph nodes. New research opens the possibility it could be transmissible to humans, and wildlife departments recommend not cutting through the spine on animals from areas affected by CWD.
In hunter education, we're taught to make one-shot kills. To do this, it's best to wait for an animal to turn broadside, exposing its vitals. As luck would have it, the heart and lung area offers the largest target on big game. However, the meaty front shoulder covers a large portion of the vitals, so aiming behind the shoulder is often preferable. It's a smaller target, but you will still hit the vitals, while only shattering a few ribs.
If the deer is not standing broadside, however, don't take this shot—you run the risk of penetrating the diaphragm and perforating the gut. When meat such as the tenderloin is covered in gut contents, it takes on an awful flavour unless the contaminants are immediately and thoroughly removed. Gut bacteria can also accelerate meat spoilage in warm weather.