ARROW STRAIGHT
You can increase your catch by correctly rigging your soft plastics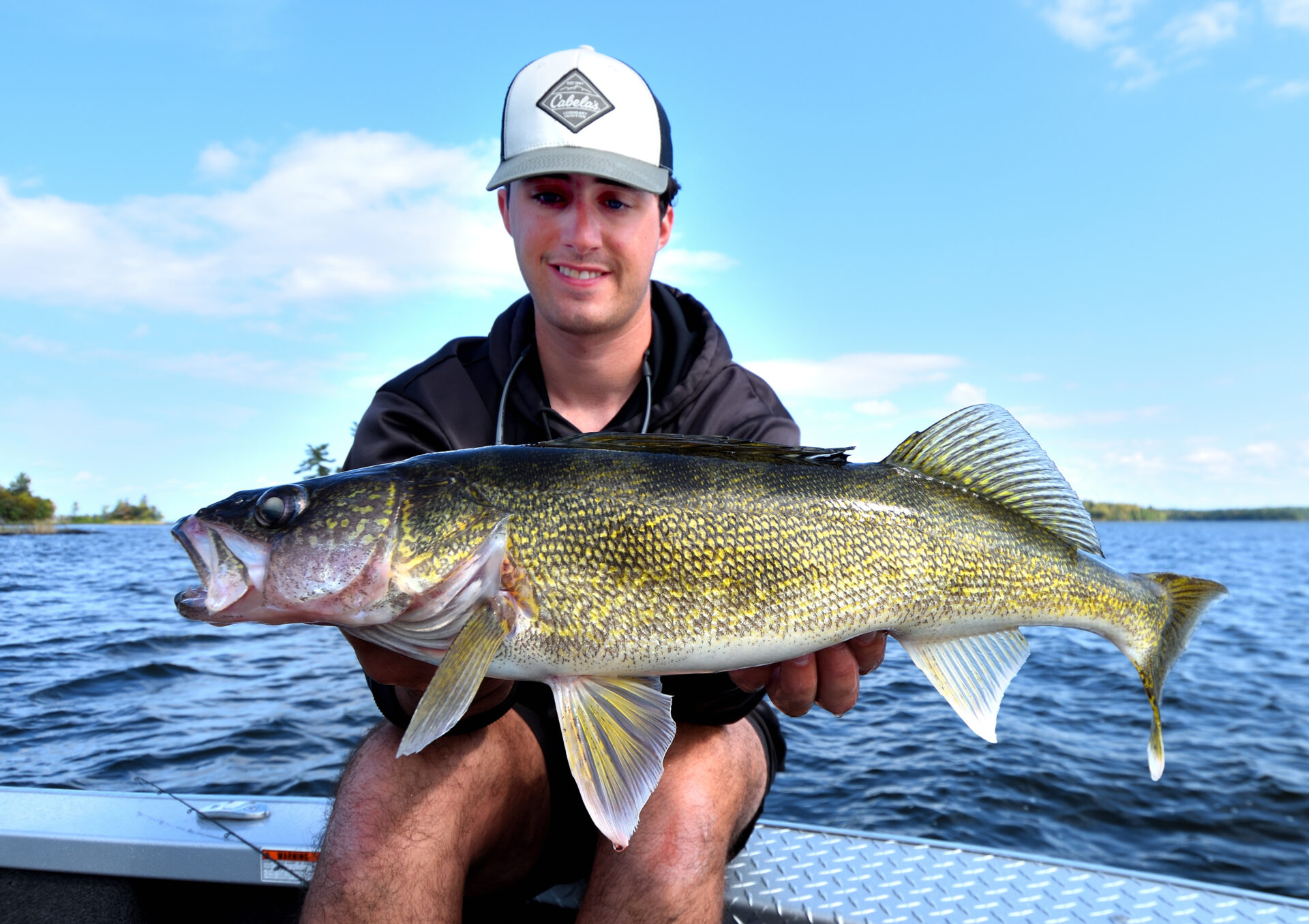 It doesn't matter what your favourite soft plastic lure is for bass, walleye, trout, pike, muskies or panfish. What is important, is how you rig it on the jig head, and usually, that means arrow straight.
We got into a marvellous mixed school of smallmouth and walleyes the last time we were out, spot-locking the boat 15 feet behind them. Ned rigs were the hot ticket, but we caught plenty on soft plastic minnowbaits, as well—both straight-tailed versions and boot-tailed vibrators.
The action was so good, that at one stage we were calling our shots, pitching the baits five or 10 feet beyond the fish and then bouncing, dragging and swimming them back through the mob. We probably enjoyed ten to fifteen minutes of non-stop action with a good fish on every pitch, and several double headers, too. It was so predictable, in fact, that if one of us didn't feel a bump or hook a fish, we'd reel in quickly knowing full well that a bass or walleye must have bumped the bait, pulled it down the jig, and twisted it off centre. When it was running straight, the action was insane. When the soft plastic was even the tiniest bit askew, not so much.
For years, we've been so obsessive about rigging our soft plastics as straight as an arrow that we often used side cutters to remove the bait keeper from behind the jig head, so we could carefully run the hook shank unencumbered through the centre of the plastic.  Then we'd super glue it to the jig to keep it positioned.
These days, however, with the revolutionary elastic-like soft baits it is actually easier to pull them over the keeper.  Many anglers find the super stretchy materials to be difficult to position properly, but if you remember to tug them over the keeper, the same way you'd pull a sweater over your head, you'll position them arrow straight every time. Watch this short video and you'll see what we mean.