Bait secrets for pike
What's the best way to use a quick-strike rig?
[easy-tweet tweet="@GordPyzer answers the eternal #icefishing question: What's the right way to use a quick-strike rig for pike?" user="OutdoorCanada" hashtags="icefishingFriday, winterfun, pikefishing"]
One of the biggest debates in ice-fishing circles is whether it's better to hang dead baits vertically or horizontally when targeting knee-knocking northern pike with quick-strike rigs. Those who support the horizontal position argue it's more natural, and that pike are used to seeing and hunting their prey in this lifelike position.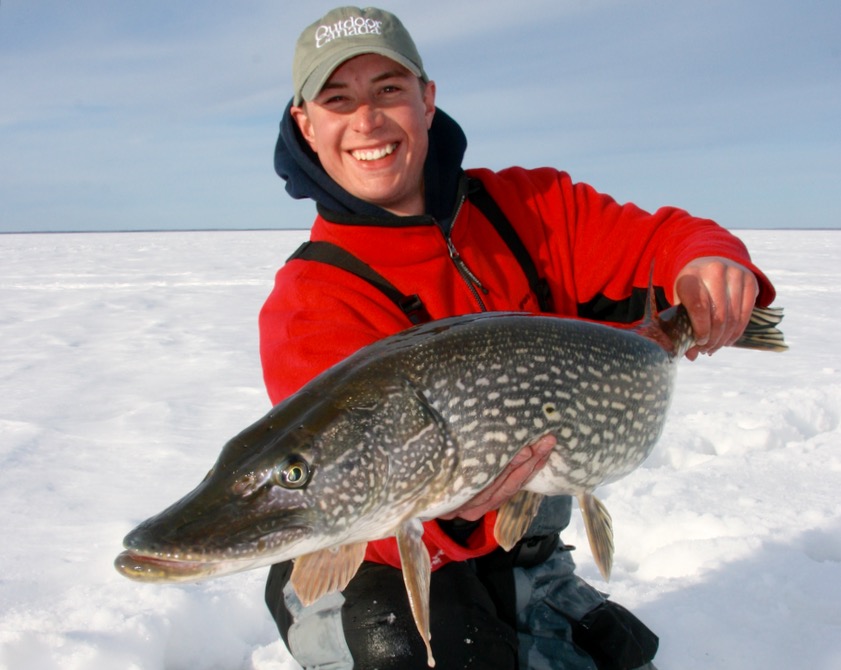 Nose-down proponents, on the other hand, contend their presentation resembles a winterkilled cisco or sucker, arguing it will out-fish horizontal baits. Having spent decades fishing for northerns with both presentations, I'm convinced that vertical is the way to go. But since you're allowed to use two holes when ice fishing, experiment with both positions and let the fish tell you what they like best.
Every Friday this winter we'll be sharing Outdoor Canada's coolest ice-fishing tips for 2019. Check back often for the latest tackle, tips and techniques for icing more walleye, trout, perch, northern pike, lake trout, crappies and whitefish.