NET WORTH
How two Quebec brothers are filling a catch-and-release niche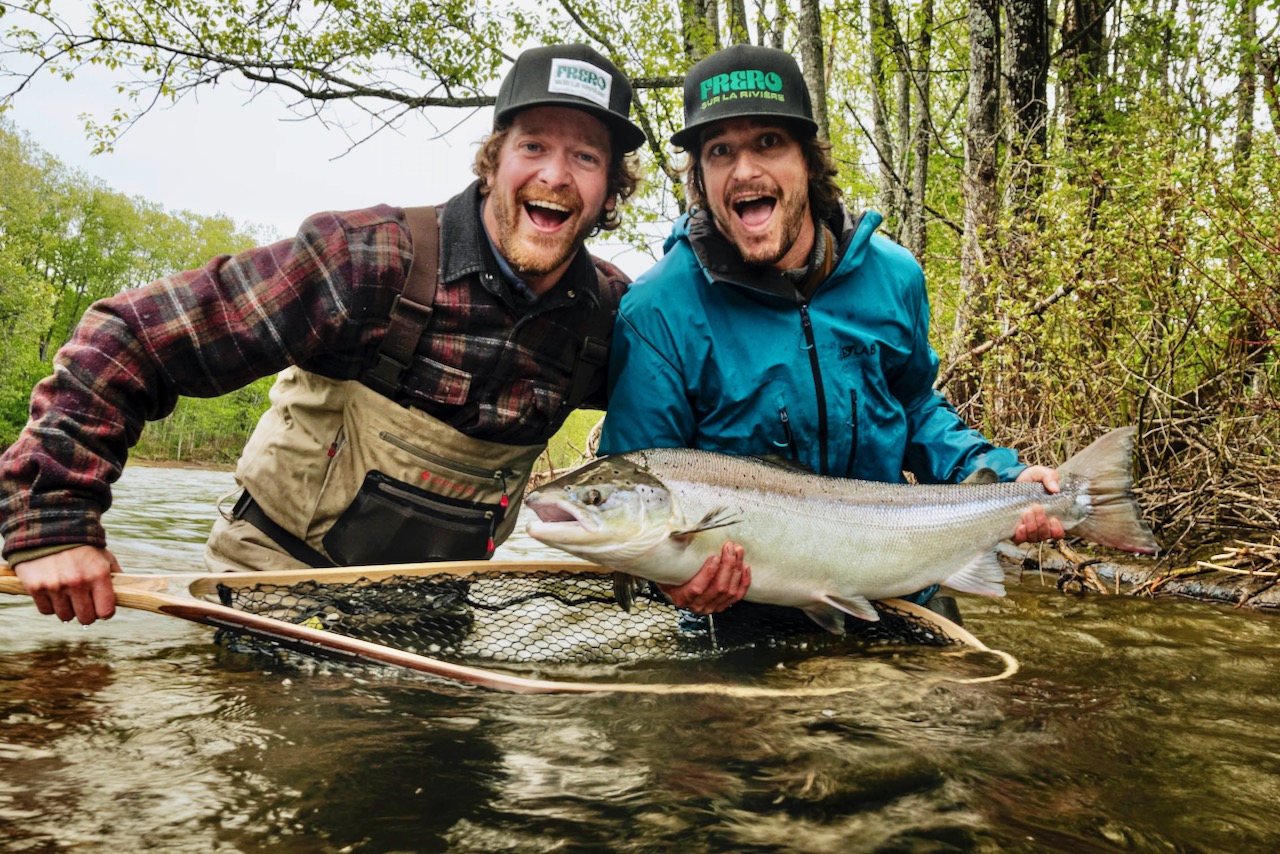 Winter weekends have always been synonymous with skiing and other outdoor sports for Antoine and William Choquette. But this winter, the Quebec brothers spent their spare time indoors making a product spawned from their summertime passion for salmon fishing: high-end, handmade wooden landing nets that are hooking growing numbers of conservation-minded salmon anglers across Canada and beyond.
Based in the small garage behind Antoine's home in the village of Saint-Ferréol-les-Neiges, 50 kilometres northeast of Quebec City, the pair produce three lines of landing nets, ranging in price from $250 to nearly $500 for customized versions. They are also developing additional models, including one with a retractable handle.
"Demand is crazy," says Antoine, a 32-year-old mechanical engineering consultant. Together with William, 30, who works in marketing at nearby Le Massif ski resort, they run Frero, the small company they founded in 2020 to make and sell their nets. "We both have full-time jobs, so we have to work nights and weekends to keep up."
Though available in a few specialized fly-fishing stores in Quebec, most Frero nets are sold via the company's eye-catching website and Facebook page. Both feature action-packed videos and photos of the brothers—lifelong fly fishermen who were turned on to catch-and-release salmon fishing in their early 20s—using their nets to land Atlantic salmon on some of Quebec's most popular salmon rivers.