TOM FOOLERY
To trick a hung-up gobbler to come crashing into your set-up, make him an offer he can't refuse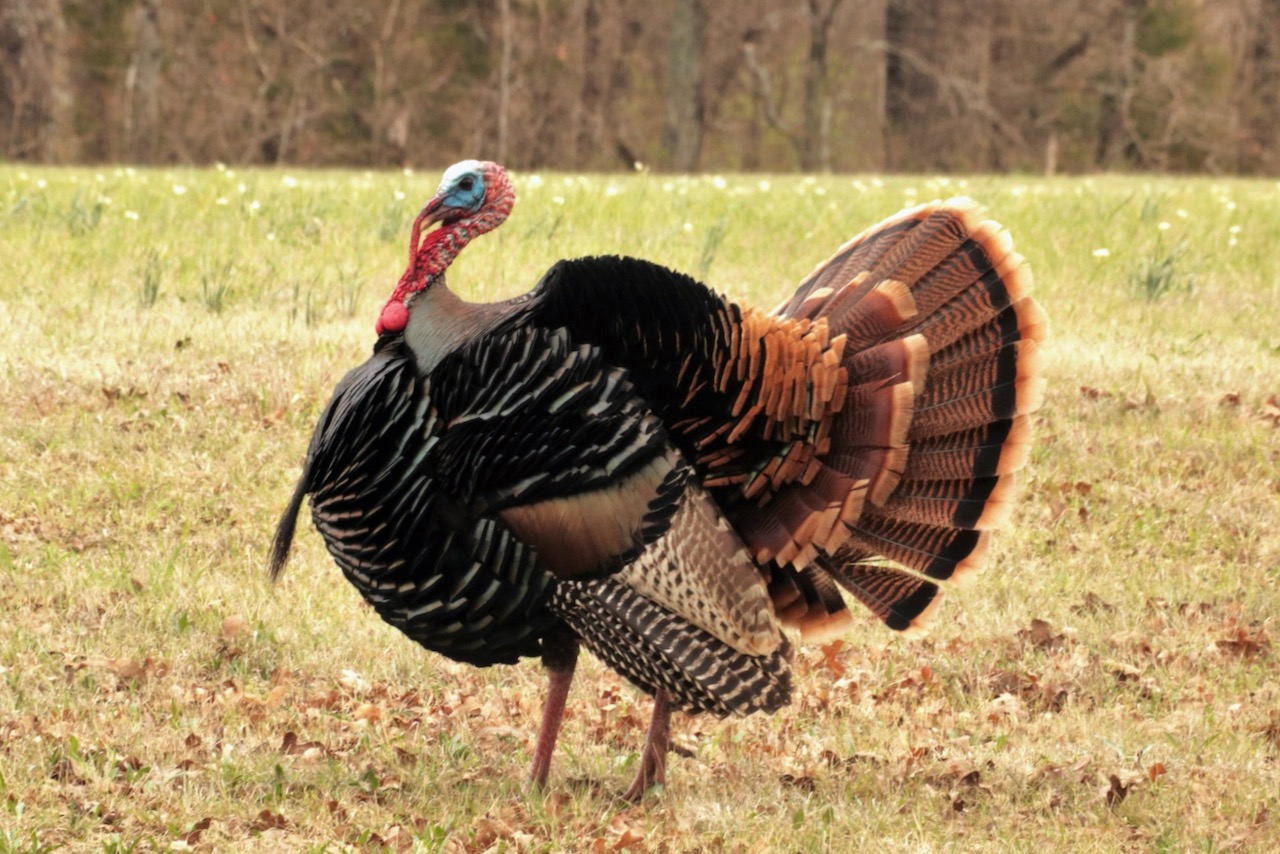 #1  THE SOFT SELL
Avoid the natural tendency to ramp up the volume, frequency and intensity of your calls to get a gobbler back on the move. Toms may respond to loud, aggressive calling with a form of shock-gobbling, as they would with a crow's caustic croak, but that doesn't mean they'll continue their advance. They can even appear to get completely beside themselves with excitement, effectively spinning in circles rather than venturing toward you.
Instead, scale back your calls a decibel or two to get gobblers back on track. Try a combination of light purrs and soft yelps, low-intensity but potentially rewarding sweet talk that reluctant toms just might come to.
#2  LOUD AND PROUD
If your subtle calls fall on deaf ears, progress to louder, more aggressive cutts, yelps and fighting purrs, both as singles and in combination. The goal is to create the sensation that something important is going on that the stalled bird had better check out. (I've never had great success with a gobble call, but some hunters swear that introducing a rival male into the symphony can work, particularly against a dominant male.)
At this point, be prepared for the tom to charge in to investigate. Be equally prepared, however, for him to simply dawdle along, then suddenly materialize an hour or so later through deep cover.
That happened to me last season when a tom first opened up while still on the roost a scant 100 metres away, continuing to respond enthusiastically to my calls for an hour before going silent. Forty-five minutes later, he emerged from the woods with a flap of his feathers to flog my interloping jake decoy atop a willing hen deke. (Watch a video of this encounter at www.outdoorcanada.ca/tomfoolery.)