By the boot
What you put on your feet depends on what you're doing afield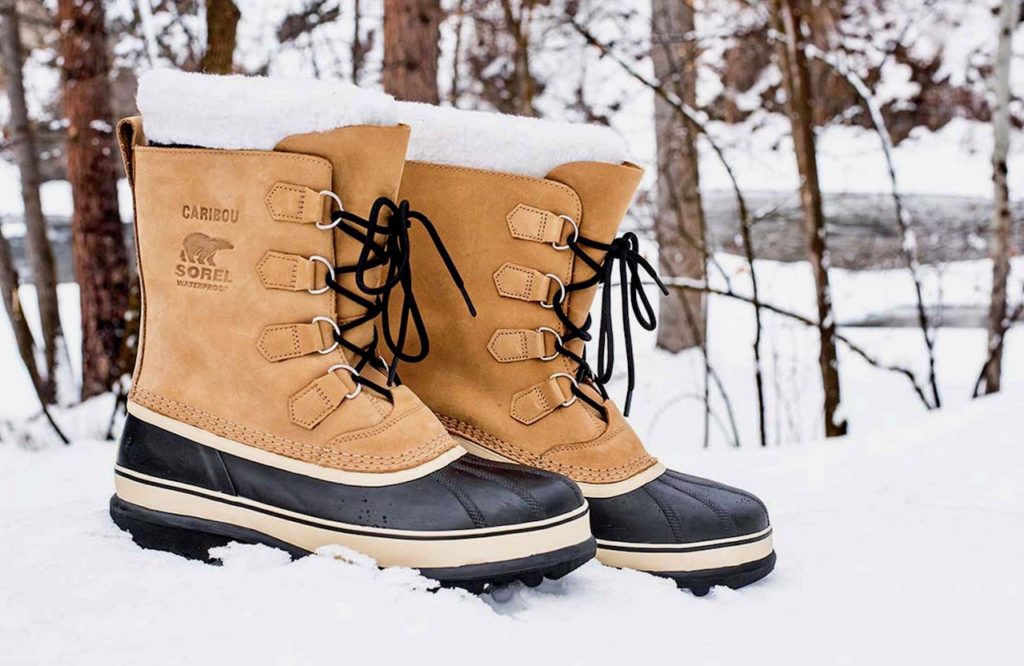 BIG GAME
As snow falls, temperatures drop, and my hunting progresses to deer, moose and other big game, my boot choices change yet again. When I'm spotting and stalking or still-hunting in snowy conditions, my Sorel Conquests keep me warm, dry and mobile. The removable 400-gram insulation is just right, even on the coldest days, as long as I'm on the move. And the boots are light and flexible enough to make for easy walking.
When I'm stand hunting, I switch to a pair of Caribou boots (above), also from Sorel. Traditional pac boots, they're heavy and clunky, but they keep me warm when the mercury drops to -30°C or lower, doing the job they were designed for.
I don't hunt in terrain with significant vertical relief as much as I once did, but when I hunt foothills and river valleys, or simply need a versatile cold-weather boot, I slip on my 12-inch insulated boots from Harkila (not well-known in North America, this Danish brand makes superb hunting gear). These waterproof, lightweight boots provide the ankle support I want for traversing uneven or slippery terrain.
I regularly hunt in Africa, where my pair of Targhee boots from Keen are a great match for the dry conditions and long days of walking. They're breathable and extremely comfortable, and the flexible sole provides protection against the many thorns.
Finally, I once spoiled myself and splurged on a pair of Art Carter Traveling Sportsman Chukka boots (above), made by Russell Moccasin. I found them in a sale bin, undoubtedly because they were size 12B, not exactly a popular size, but perfect for my long, narrow feet. These ankle-high leather boots are not only suitable for dry-weather hunting, they're also stylish enough to wear out on the town.
Now, let's just hope my wife doesn't read this.