Ice eats
Run-and-gun gourmet fare: Duck Muffuletta, Spicy Catfish Gumbo, Walleye Noodle Salad & Venison Chili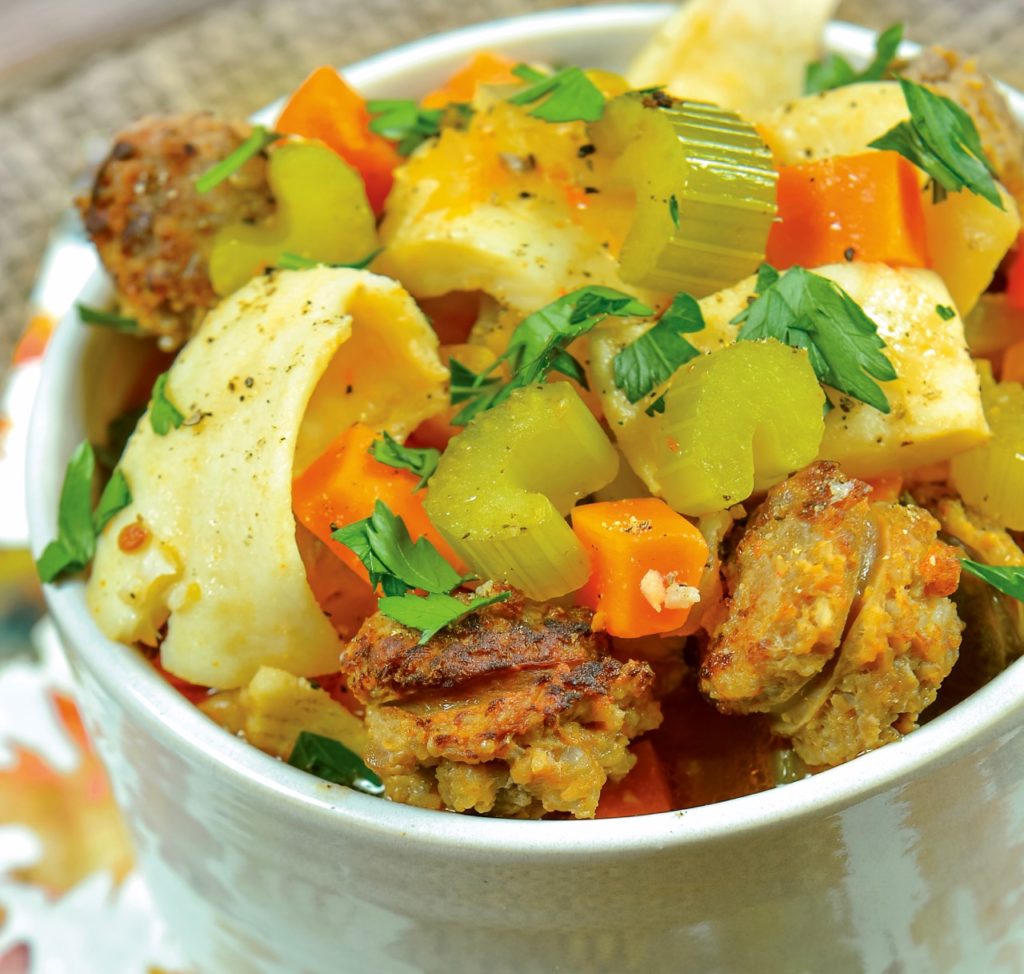 SPICY CATFISH GUMBO
2 tbsp canola oil
2 chorizo sausages, diced
1 cup diced carrots
1 cup diced onions
½ cup diced celery
1 yellow pepper, diced
½ jalapeno pepper, seeds removed, small dice
2 tsp chopped garlic
3 tbsp flour
4 cups chicken stock
1 cup crushed tomato
Pinch kosher salt
2 cups diced catfish fillets
1 loafed crusty bread, sliced
In a heavy-bottomed pot, heat oil on medium-high. Add sausage, carrot, onion, celery, pepper and garlic; sauté for 5 minutes.
Remove pot from stove, sprinkle in flour and mix well. Add chicken stock and stir well to prevent lumps from forming. Return to stove on medium heat and add tomato, salt and catfish. Simmer for 30 minutes.
Pour piping hot into a large, insulated food container. On the ice, serve in bowls with bread slices.