Ice eats
Run-and-gun gourmet fare: Duck Muffuletta, Spicy Catfish Gumbo, Walleye Noodle Salad & Venison Chili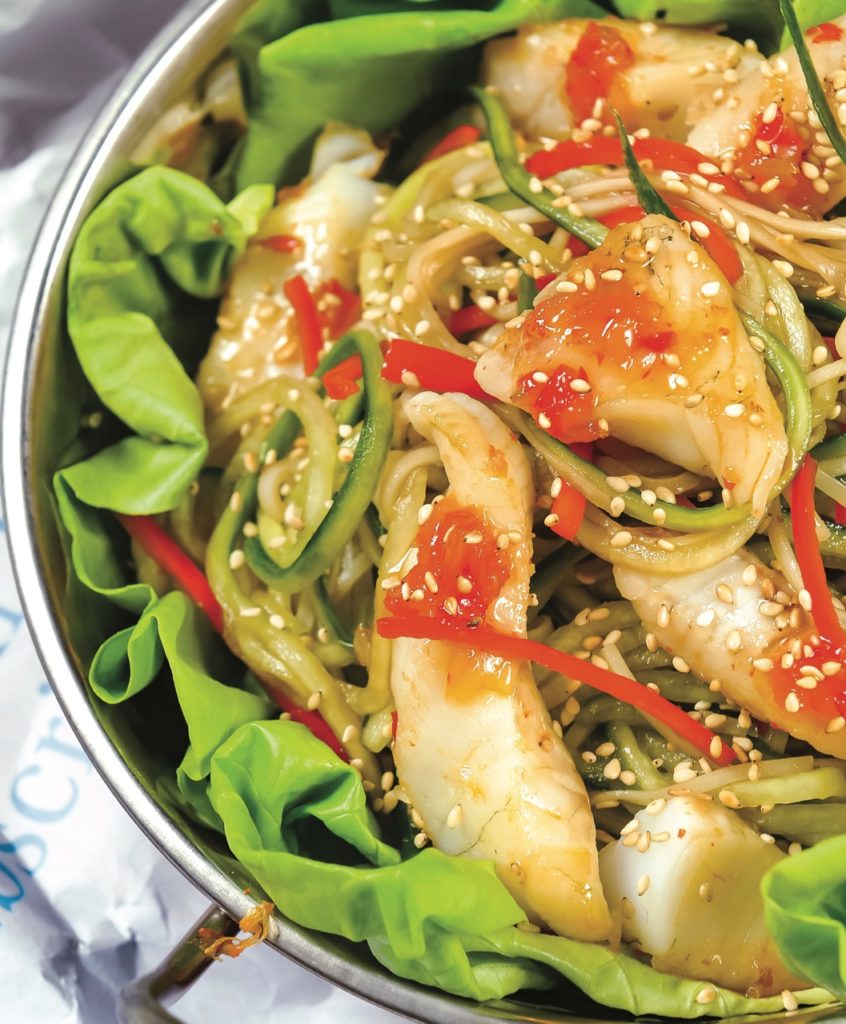 WALLEYE NOODLE SALAD
1 package chow mein noodles
1 cup prepared honey garlic sauce
1 red pepper, thinly sliced
1 cucumber, thin mandoline strips
4 butter lettuce leaves
2 tbsp sesame oil
2 cups walleye fillet pieces
½ cup sweet chili sauce
2 tsp sesame seeds
Cook noodles according to package directions, then rinse, drain and let cool. In a bowl, mix noodles with honey garlic sauce, pepper and cucumber.
Place one lettuce leaf in each of four travel containers, then add noodle mix on top.
In a small non-stick pan, heat oil on medium-high. Add walleye and cook on both sides for 2 to 3 minutes. Add chili sauce, toss, remove from heat and let cool.
Spoon walleye on top of noodle mix in each travel container and sprinkle with sesame seeds. Seal and serve in containers on the ice.