Trophy lakers, gigantic crappies and 60 pounds of bass
The OC team hits the hardwater to work on stories for our Winter 2016 issue.
Ice bass!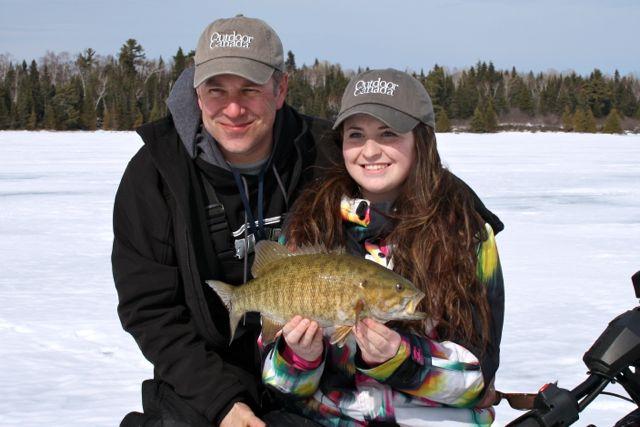 With the exception of southern Ontario, ice fishing for bass is legal in much of Canada… and super fun. And wow, did we hammer them on our final day, when we were joined by chef, tournament angler and Cabelea's pro Cameron Tait and his 15-year-old daughter Maddie (above). The five of us must have had 30 smallies, and not one under three pounds, interspersed with eater-size walleye.