An homage to the ice-fishing rod
Compact (and cute!) they're tools of the trade for winter-loving anglers
I have a lot of fishing rods. Whether I'm fly fishing or using spinning gear, I'm equipped to go after fish ranging from six ounces to 60 pounds, in fresh or saltwater. I could probably outfit a friend, as well. I like most of my rods, and I'm probably more emotionally attached to my favourites than I should be. But I reserve a special kind of affection for my ice rods.
For one, they're cute. I feel a little silly admitting it, but just as some people go gaga for tiny dogs, I love using these diminutive versions of my regular rods. Unlike a pug or a shih-tzu, however, ice rods are also practical. By letting you feel gentle bites and play tough fish, they represent a massive leap over the technology they replaced: a notched stick. Yet ice rods don't cost all that much more than a stick—or at least the simple ones I use don't.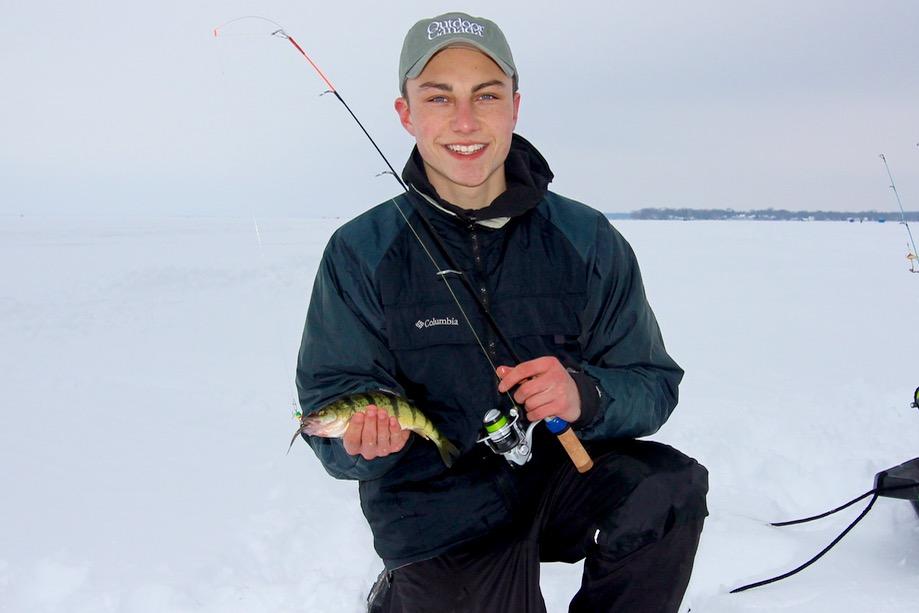 Preparing my ice rods is one of my favourite yearly rituals. Shortly after pulling the plug on the open-water season, I start by taking apart my full-size outfits. Then I dig out my bucket of ice rods and, over the course of an evening or two, I match each rod with a reel and methodically fasten it in place with electrical tape. The task is time consuming, but never tedious. Like a wedding or graduation, it's a ritual of transition. It lets me say goodbye to summer and fall, while looking forward to winter. This seems increasingly important as more people lose touch with nature—I hear everyone from neighbours to newscasters moaning about the impending cold. But not me.
Winter may be coming, but I'm ready and waiting for it, armed with my bucket of tiny, cute fishing rods.
Every Friday this winter we'll be sharing Outdoor Canada's top ice fishing tips for 2018. Check back regularly to learn about the latest tackle, tips and techniques for icing more walleye, perch, northern pike, lake trout, crappies and whitefish.