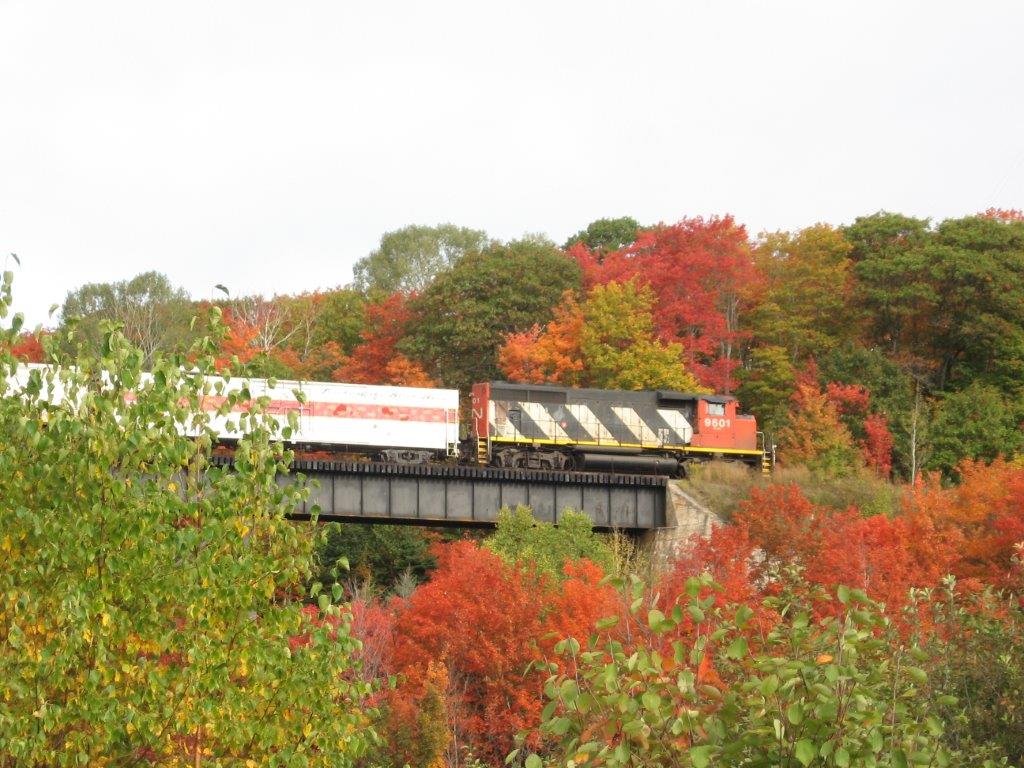 In an effort to save the beleaguered Algoma Central Railway (ACR) passenger service, which runs from Sault Ste. Marie to Hearst in northern Ontario, a group of landowners, lodge operators and other stakeholders is petitioning the government to keep funding in place. And they're looking for support from the angling and hunting community, too.
The passenger line is popular among anglers, hunters and other outdoor sport enthusiasts who use it to reach rail-access-only lodges, outfitters, private camps and more.
In January 2014, the Canadian National Railway Company (CN), which operates the ACR, announced it was axing the passenger service because Transport Canada pulled its $2.2 million subsidy. The feds ruled that the ACR no longer met the criteria for the Remote Passenger Rail Program because many of the communities it served are reachable by road.
The service was slated to close at the end of April, but the ACR Passenger Service Working Group and the Coalition for Algoma Passenger Trains (CAPT), managed to get a one-year reprieve while they looked for other funding options. The extension will allow the service to run until March 31, 2015. Meanwhile, three companies have expressed interest in running the passenger service on the CN line as a third-party operator, allowing CN to continue to run freight. They have until November 7 to submit proposals.
But it's still an unstable situation that people, such as fishing lodge operator Al Errington, would like to see fixed. "The legitimate tasks of government are to build and maintain the infrastructure and services that support broad and long-term socioeconomic opportunities and to ensure individuals are protected from unfairness and abuse," he told the Northern Hoot website. "We need passenger rail service in northern Ontario. What it comes down to is that the communities, First Nations and stakeholders are coming together and taking on the responsibility that really should be fulfilled by our provincial and federal government."
For more information on the issue, and see the CAPT petition to Lisa Raitt, Minister of Transport, click here.