Tardy tags
Alberta eyes changes to shorten hunting draw wait times
It's no secret that Alberta's hunting draw system is in crisis. It's not so much the system itself that's the problem, as the province boasts one of the best in North America. It's just that so many hunters are participating that draw wait times are increasing drastically every year. For some of the game species with limited ranges in Alberta, such as pronghorns and Merriam's turkeys, hunters in the lower-priority pools will easily wait 20 years or more for a tag. If things continue on their current course, in fact, those two hunts could easily become once-in-a-lifetime opportunities.
As a result of the prolonged wait times, hunters are looking to the provincial government for relief, and it looks like some may be on the way for 2020. The effect it will have, however, remains to be seen.
GHOST APPLICANTS
To apply for hunting draws in Alberta, you currently only need a wildlife identification number (WIN) card, which costs $8 and is valid for five years. Then you must pay a $3.83 application fee for each draw—a group of up to four people can apply together in most draws for a single application fee. Basically, it's pretty cheap.
There has been a lot of speculation over the years that anti-hunters are applying for the draws to keep tags from getting into the hands of actual hunters. There's also the belief that some hunters apply for numerous family members who aren't really hunters, then use the tags for themselves. According to statistics recently released by the provincial government, it would appear there is some truth to such speculation.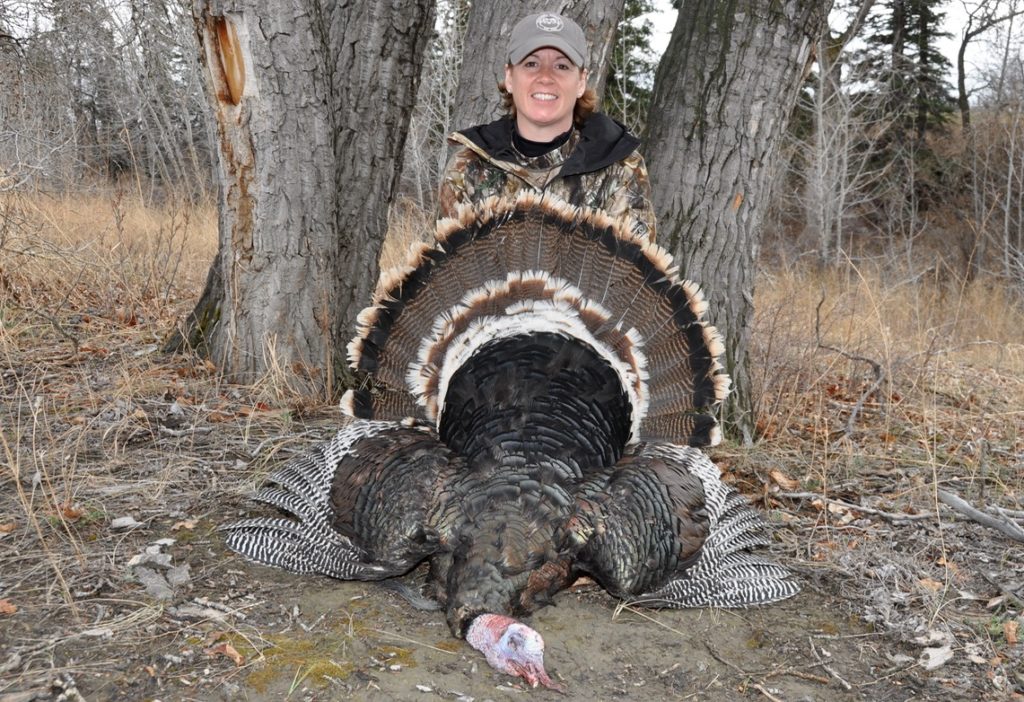 Currently, approximately 25 per cent of draw applicants do not purchase a wildlife certificate, which you need in order to buy a draw or general hunting licence. That means 25 per cent of the people who apply for hunting draws in a given year do not go on to hunt that season, even if they're successful in the draw.
To counter this, one of the proposed changes for 2020 is to require draw applicants to purchase their wildlife certificate before entering a draw. Since a wildlife certificate currently costs $28.22, it's hoped this additional upfront cost will lead to fewer applicants—in particular, those with no intention of going hunting in the first place. That is a good start. There are certainly some hunters who only hunt a specific year if they are successful in the draws, but I suspect they represent a very small portion of the 25 per cent.
FINANCIAL DETERRENTS
To rein in the number of draw applicants, another option under consideration is to stop non-residents from participating. Currently, Alberta is the only jurisdiction in Western Canada that allows non-residents to apply for numerous draws (Saskatchewan has a non-resident draw for whitetails only, while the Yukon only has a non-resident draw for bison).
Of all western jurisdictions, Alberta also has the least expensive draw application fees. Saskatchewan and B.C. are close, though, with fees of $6 and $6.50, respectively. In the Yukon, meanwhile, residents must buy a $10 big-game licence before applying for a draw, which also costs $10. And in Manitoba, you have to pay the combined big-game licence and draw application fee of $64.25 in advance. The money is refunded if the application is unsuccessful, minus a $7 processing fee.
It's unfortunate that increasing draw application fees, instituting upfront fees or restricting non-residents seem to be the only way to help take some of the burden off of Alberta's draw system. Yes, ethical hunters will end up paying for the actions of anti-hunters and a small percentage of unscrupulous hunters, but there are no other options.
At least the proposal to charge for wildlife certificates prior to the draws will have no financial impact on most ethical hunters, as they would be purchasing a wildlife certificate regardless. What remains to be seen is whether that change will be enough of a financial deterrent to ward off fraudulent applicants. It's a good first step in my mind, but again, only time will tell if it works.
Alberta's T.J. Schwanky is our Western View columnist. Western View is an opinion column, and we invite constructive discussion on the issues raised here.