MOOSE MAN
PAYING TRIBUTE TO RENOWNED WILDLIFE CHAMPION VINCE CRICHTON
The world lost a tireless, lifelong advocate for moose and sound wildlife management early this past December with the passing of Vince Crichton. Known as "Doc Moose" for his exhaustive knowledge of the animals he affectionately referred to as "rubber-nosed swamp donkeys," Crichton had been fighting pancreatic cancer. He was 78, and leaves behind his wife and two children.
Born and raised in the northern Ontario community of Chapleau, the renowned wildlife biologist developed a passion for the outdoors early in his life. His father, Vince Sr., was the area's fish and game supervisor, which likely had a lot to do with Crichton's close connection to nature, says long-time friend and former boss, Jack Dubois.
"He was a tireless promoter of moose and wildlife management based on science," says Dubois, who retired as Manitoba Conservation's director of wildlife in 2012. "He gave countless talks to school groups, wildlife associations, fish and game clubs, you name it. I don't think he ever turned down an opportunity to speak."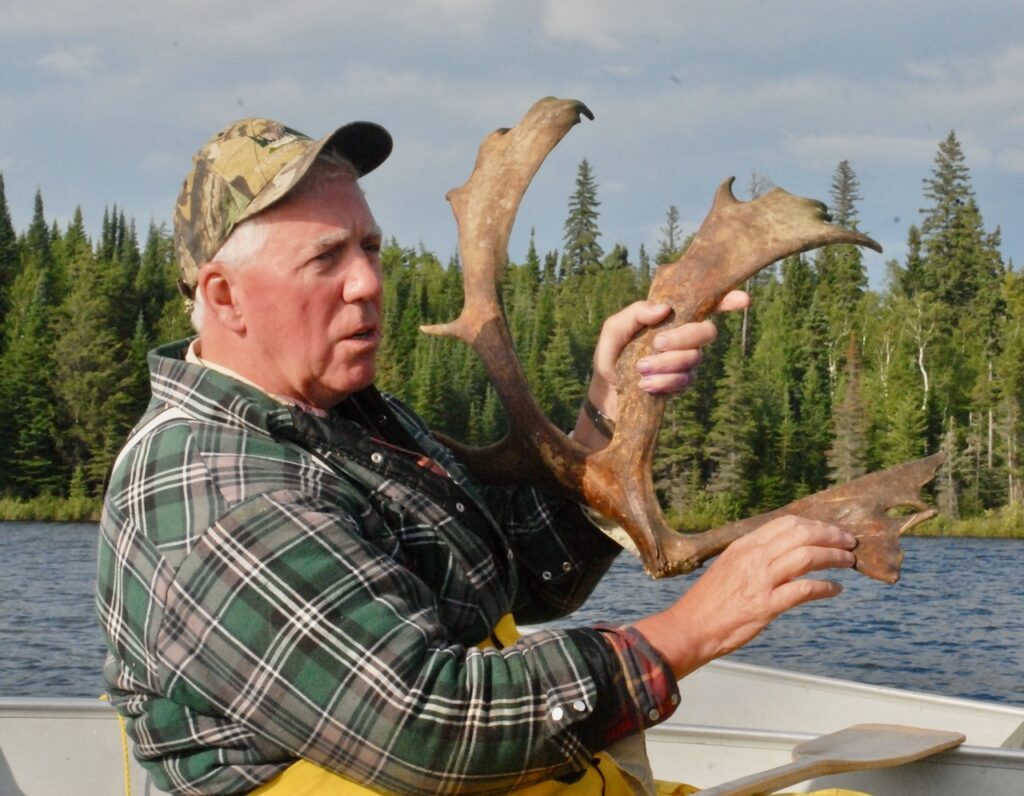 Crichton began his career as a regional wildlife biologist with the Manitoba government, where he worked for 40 years before retiring as manager of the province's game, fur and problem wildlife department in 2012. After retirement, he continued as a wildlife consultant, public speaker and moose advocate.
Along the way, Crichton earned numerous accolades for his work, including the 2014 Conservation Award from the Manitoba Chapter of the Wildlife Society. He also organized and participated in moose conferences across Canada and internationally, and has been featured in several documentaries, including last year's Giants of the Boreal Forest.
Beyond his lasting legacy in the world of conservation, Crichton will be remembered as a warm, outgoing person who openly cared about people as much as his beloved moose. "Empathy for people and for wildlife was just a part of his personality," Dubois says. "It was evident in all his dealings, from little kids to First Nations elders. It was a dimension to his personal and professional life that is one of the reasons why he made such a big impression on everyone."