CREEL DEAL
Updated data will guide decision making by fisheries managers
According to the results of the Manitoba Wildlife Federation's latest creel survey on Lake Winnipeg, the giant waterbody continues to be one of the country's top trophy walleye producers. Conducted in conjunction with the provincial Fisheries Branch from January 6 to April 3 last year, the survey gathered information that will help inform future management plans, says the MWF's recreational angling coordinator, Chase Dreilich.
To collect data for the survey, eight creel clerks were stationed in pairs at popular access points along Lake Winnipeg's South Basin. Provincial fisheries staff on snowmobiles also surveyed anglers out on the ice. The last time a survey was conducted, in the winter of 2018-19, there were only two creel clerks.
According to Dreilich, the increased collection of data will help make for a clearer picture about angler use and harvest on Lake Winnipeg. "The more information we can gather, the better decision-making abilities fisheries managers can have to help manage the fisheries in a proper way," he says.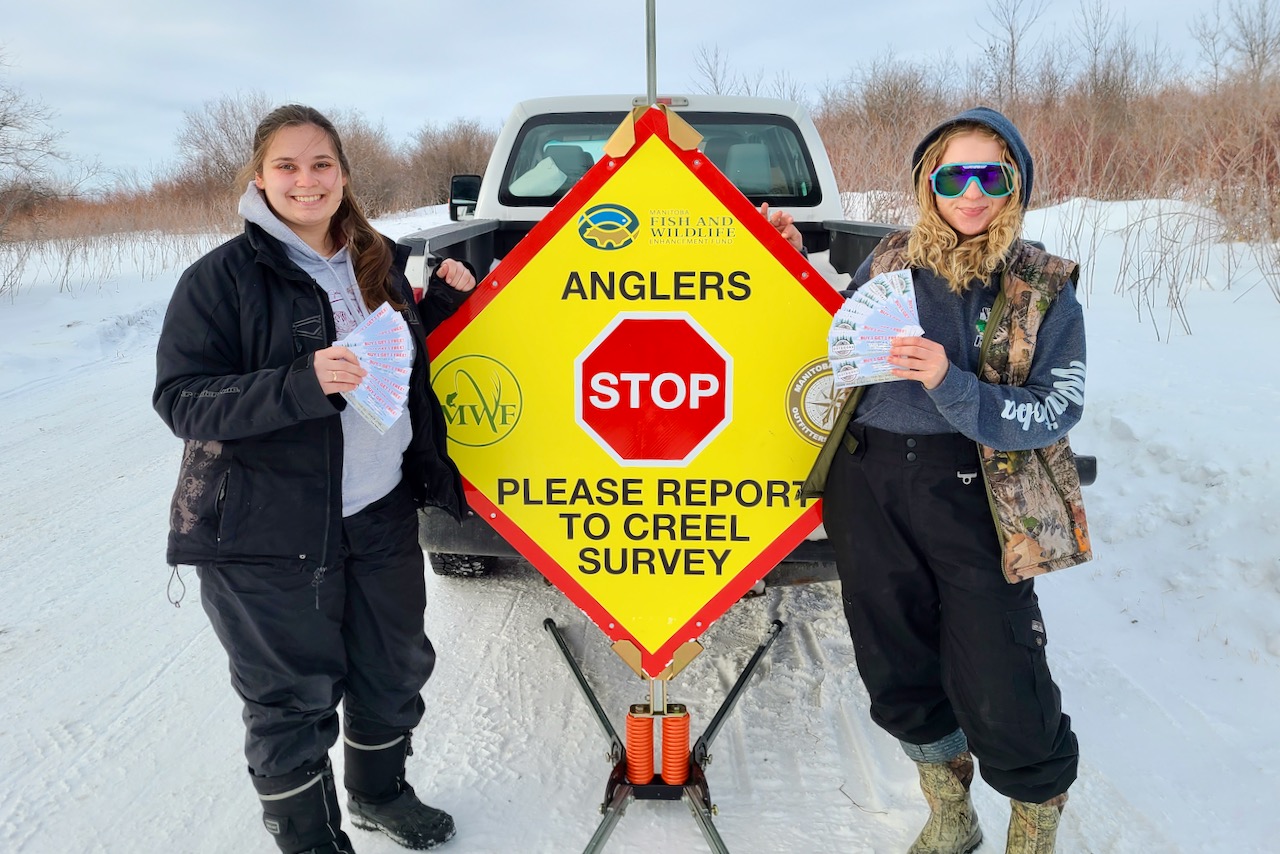 The data collected included the number of anglers in a group, their places of residence, the number of hours they spent fishing, the number of fish they caught and the number they harvested, the number of Master Angler fish they caught and the type of bait they used.
According to the results, the surveyed anglers collectively fished for 170,094 hours, catching a total of 81,878 fish, of which at least 75,144, or 91.8 per cent, were walleye. Of those walleye, 29,255, or 39 per cent, were harvested. Meanwhile, the survey recorded 926 Master Angler walleye measuring longer than 28 inches. That's up from the 880 reported in the 2018-19 survey.
Largely funded by the Manitoba Fish and Wildlife Enhancement Fund, the survey also received financial support from the provincial government, the Manitoba Lodges and Outfitters Association and the Manitoba Wildlife Federation.
Learn more about the MWF's programs and positions at www.mwf.mb.ca.