Women at work
BOW program is getting more popular every year
Celebrating its 25th anniversary this year, the Manitoba Wildlife Federation's Becoming an Outdoors-Woman (BOW) program isn't showing any signs of slowing down. On the contrary, it's only getting better and more popular all the time, the MWF's program manager, Carly Deacon, says.
Held in late May each year at the Circle Square Ranch two hours southwest of Winnipeg, the BOW weekend gives women of all ages an opportunity to learn skills in all manner of outdoor pursuits, Deacon says. While this year's event will be the same as ever—"fun and awesome"—there will also be a silent auction, a special dinner and prizes to acknowledge the milestone, she adds. "The significance of it being around for 25 years validates how incredible it is."
The program is currently held over just one weekend, but there's certainly demand for more, says Deacon, the winner of Outdoor Canada's Top Outdoorswoman contest in 2017. When registration for this year's event opened on March 12, for example, the 80 available spots filled up in about 45 minutes before the server crashed. There are now 150 women on the waiting list.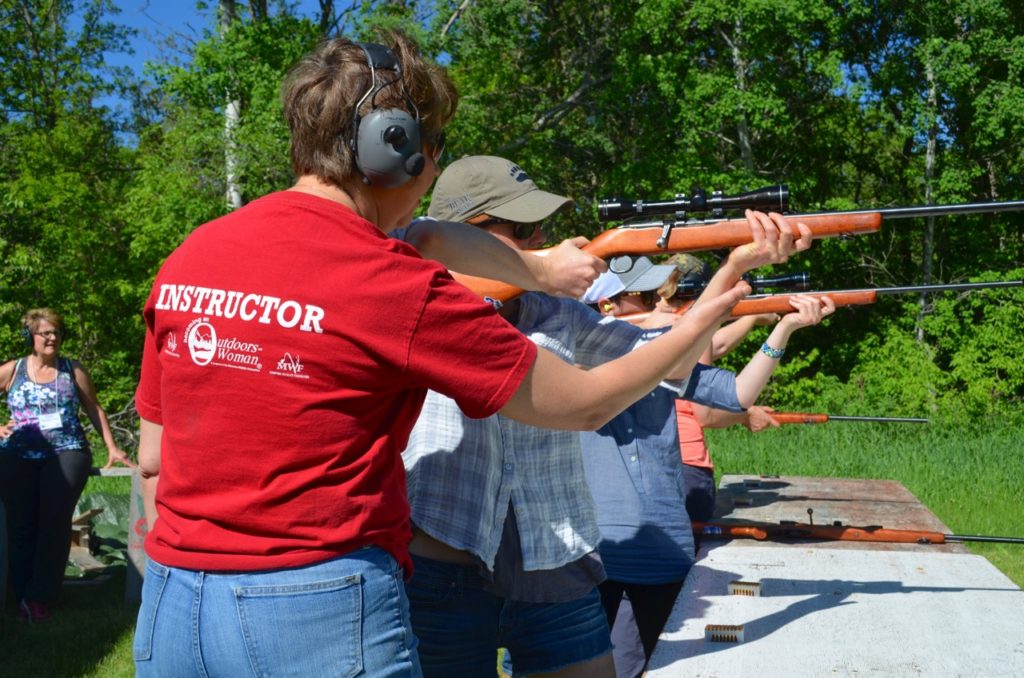 During the BOW weekend, expert instructors lead approximately 45 workshops on everything from archery and survival skills to trailer towing and taxidermy. "The thing about BOW that we keep in mind is that not everybody is into the hunting and angling component of things, but they might be into the non-consumptive component," Deacon says. "We like to keep a third related to hunting, a third to angling and a third to everything else that incorporates the outdoors."
According to Deacon, the education the participants receive over the weekend can benefit various aspects of the their lives, often going far beyond simply enjoying the outdoors. For example, one past participant told her that the BOW program saved her marriage because she was now able to join her husband in the field.
"I feel that BOW opens the door to introducing outdoor skills and activities to women without intimidation," Deacon says, noting that the program also helps her reach the MFW's recruitment goals. "It's the start to their journeys. A lot of them come—and they've never done any of this before—then all of a sudden they're doing it. They're loving it and they want more."
Learn more about the MWF's programs and positions at www.mwf.mb.ca.