The jig is up
Tiny marabou hair jigs are one of the hottest secrets on the pro bass circuit—until now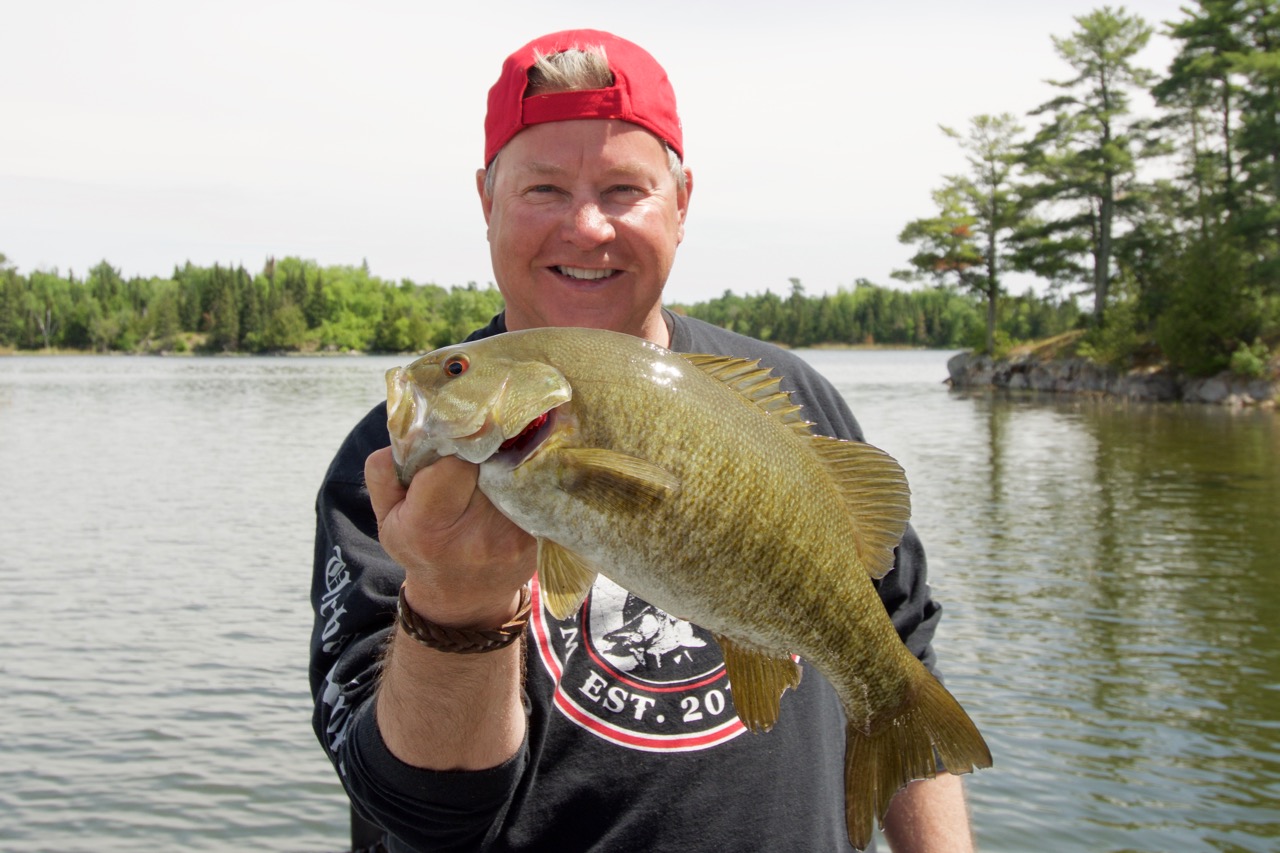 Birth of a secret tactic
How did such a deadly presentation develop in a relatively isolated part of the country like northwestern Ontario? Because Lake of the Woods is home to a huge tourism-based fishery—there are 78 fishing resorts on this massive border water—that caters in large part to skilled anglers from the U.S. Midwest, where finesse fishing for bass was born in the 1970s and '80s.
It's also important to note that the lake can be intimidating for first-time anglers—there are 14,000 islands dotting the 400,000 hectares of water, along with 28,000 granite reefs located inches under the surface, and 100,000 kilometres of shoreline to explore. So, the sensible thing to do has long been to hire a competent local guide. That's how the niche techniques of the U.S. anglers combined with the ingenuity of the Canadian guides to create the hair-jig bass program.
[easy-tweet tweet="To catch more tight-lipped smallmouth bass, tie on a tiny marabou hair jig, one of the hottest secrets on the pro bass circuit—until now"]
Four guides in particular, Hiram Archibald, Big Joe Pritchett and brothers Norm and Dave Lindsay, were the principal beneficiaries of the knowledge transfer. "When we first took the American anglers to our best bass spots and saw how they fished with those initially crude marabou jigs, it was like turning on a light bulb," Archibald says.
Pritchett laughs, listening to his fellow guide recall those early days. "Hiram and I, and the Lindsays, were the only ones fishing tournaments back then with marabou jigs," he adds, "and it was like taking candy from a baby. We could have slept in until noon most days and still won."
Norm Lindsay notes that when he and his brother travelled south to the Sturgeon Bay Open in Wisconsin each spring, other anglers would use their electric trolling motors to come so close they would literally bang into them to catch a glimpse of what they were using. "They were frustrated because they couldn't buy a bite, and yet every time they turned around, they saw Dave and me netting another big bass," he says. "The other teams would have a dozen or more rods rigged with different baits spread across the decks of their bass boats, and Dave and I would have one rod each."
Lindsay says they later learned from the tournament organizers that several teams filed protests and wanted them banned from the competition. "They said there was no way we were catching the fish legally, that we had to be cheating," he says. Well, when you're the only one throwing a marabou jig, you are sort of cheating. Call it lawful larceny.